These crazy game deals won't be around forever!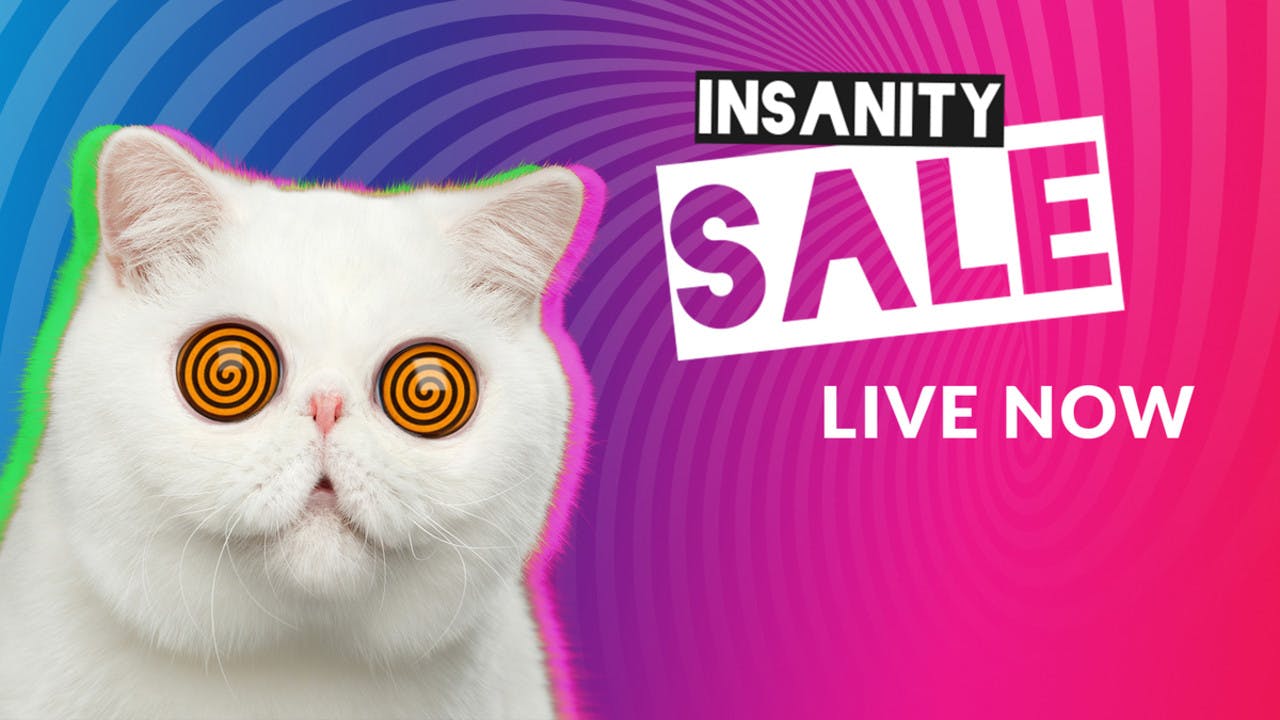 AHH LOUD NOISES AND FLASHING LIGHTS - The Insanity Sale has officially arrived and we're bringing you a great selection of crazy must-have deals.
Enter a dark gothic fantasy world with one of the latest and exciting entries in the Metroidvania genre with Bloodstained: Ritual of the Night (-38%); design your very own hospital and explore endless hours of content in sandbox mode with strategy sim Project Hospital (-40%); and experience the most expansive version of Warner Bros' epic action RPG sequel with Middle-earth: Shadow of War Definitive Edition (-80%).
Two additional deals have been confirmed for the launch of the Insanity Sale, both boasting huge savings. Fight the chaos or harness its power in tactical real-time strategy with Grey Goo Definitive Edition (-97%) and jump into one of the pioneers of the cyberpunk genre in the classic Deus Ex: Game of the Year Edition (-89%).
The Insanity Sale will run for a 30-hour period, including PC games from some of the best developers and publishers around. These insane offers will also vary in duration, with various game deals ending between three and 24 hours after being announced.
Intrigued to know what's in the remainder of the sale? Fanatical will be teasing upcoming deals with obscure in-game images to give you a hint of what's to come. The retailer is also inviting customers to join its Discord channel live on the site to guess what deals they think will appear next!
Insanity Sale live feed
Check out some of the big announcements from the Insanity Sale below via our Twitter feed!
<a class="twitter-timeline" href="https://twitter.com/Fanatical?ref_src=twsrc%5Etfw">Tweets by Fanatical</a> <script async src="https://platform.twitter.com/widgets.js" charset="utf-8"></script>
---
---
Share this post