Best-ever savings. Fanatical's biggest ever Flash Sale event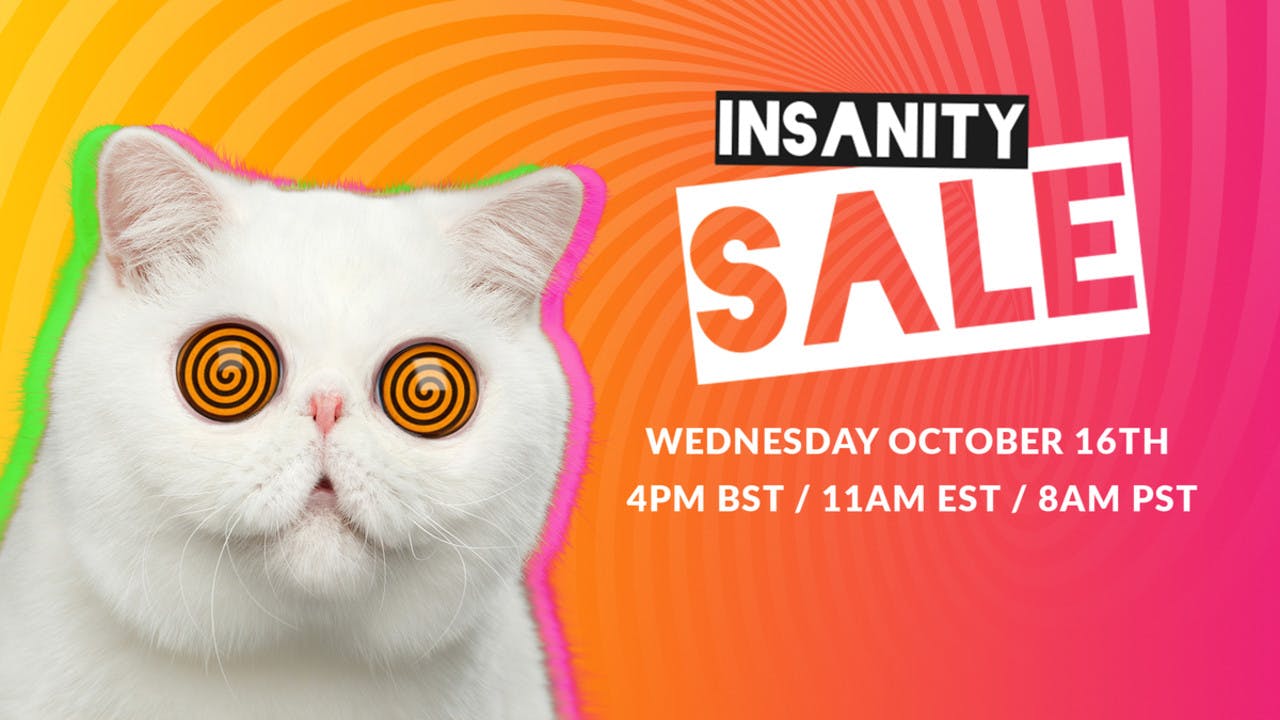 Things are getting crazy at Fanatical HQ as we get ready to launch our biggest ever flash sale event - we've gone mad!
The Insanity Sale, launching on October 16th, will feature a frenzy of over 60 deals already confirmed on exciting PC games. The sale will run for a 30-hour period and includes titles from some of the best developers and publishers on the planet.
The first five deals will land at 4pm BST/ 11am EST/ 8am PST on Wednesday, with regular deals launching throughout the event. These insane offers will also vary in duration, with various game deals ranging from three to 24 hours long.
The final deals will be announced on Thursday, October 17th at 10pm BST/ 5pm EST/ 2pm PST. Including best-ever savings on top AAA and Indie games, you'd be mad as a hatter to miss out!
Insanity Sale - What to expect
More will be revealed tomorrow at 4pm BST when the Insanity Sale goes live, but for now here are just some of the key facts about the event.
- The Insanity Sale is the biggest ever flash sale to date on the Fanatical Store.
- Over 30 of the deals are best-ever savings.
- Massive, critically-acclaimed AAAs and Indies will be featuring in the flash deals.
- Time-limited offers: three, four, nine, 10, 12, 16 and 24-hour long deals.
- Up to 97% off insane PC games for you to enjoy.
Don't forget to check back here at 4pm tomorrow for the big reveal!
---
---
Share this post