Narrative Director Stephane Beauverger talks about the upcoming action RPG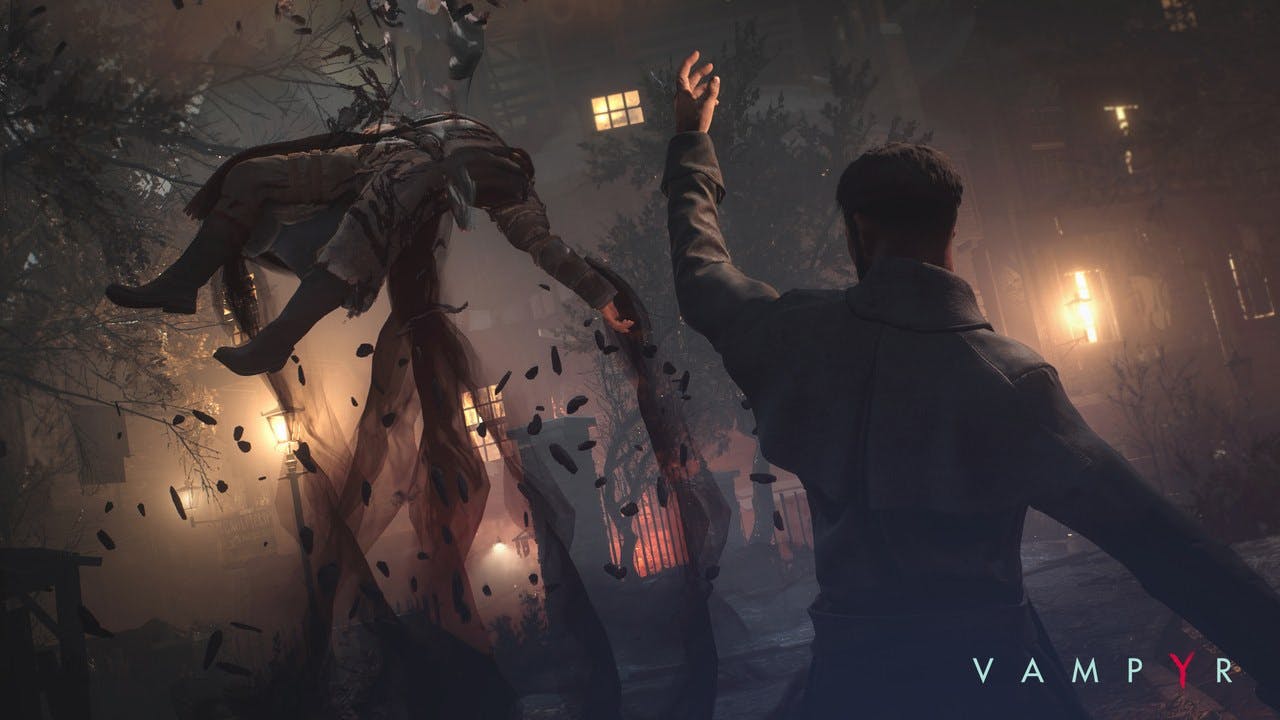 Will you embrace the monster within? Pre-order the action RPG Vampyr and get three extra DLC bonuses to download and play on release day.
Vampires and werewolves, zombies and mummies, these creatures of folklore can provide the backbone to a gripping narrative of horror and excitement.
In video games, we're often placed in the role of the hunter, the slayer, the hero bound to stop evil. But what happens when the hero is also cursed with the powers of evil – cue DONTNOD Entertainment and Focus Home Interactive's new action RPG, Vampyr.
Vampyr is set in 1918 London, right at the end of World War I. The player controls Jonathan Reid, a renowned English surgeon who arrives in the capital while the Spanish Flu decimates the city. As he is walking back home, Jonathan is attacked in a dark alley by a mysterious entity and wakes up in a mass grave, turned into a vampire.
From that fateful night, Dr Reid is bound to feed his thirst for blood – but how he acts upon that craving is in your hands, as is the fate of plagued London.
Speaking to Fanatical ahead of Vampyr's launch, Narrative Director Stephane Beauverger discussed in detail about the game and how DONTNOD has taken traditional elements from one of the world's notorious fictional monsters and made it their own.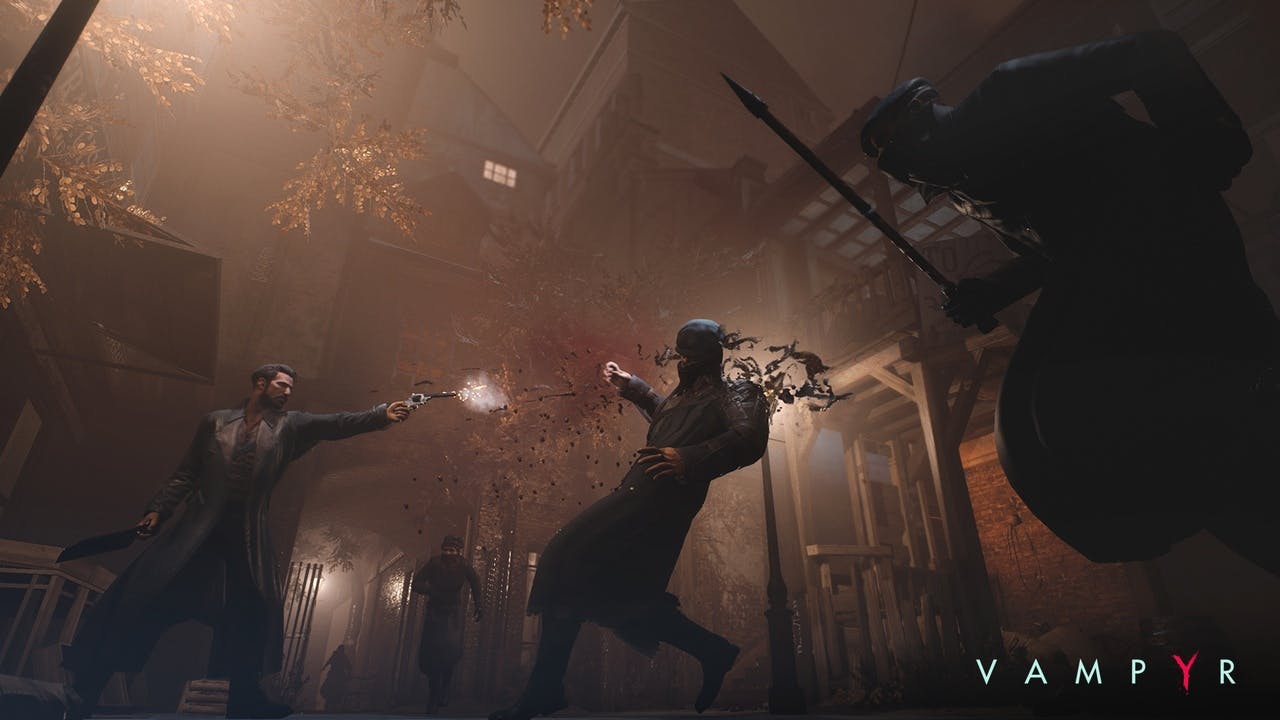 "Throughout the game, players will begin to understand who made Jonathan a blood-sucking immortal, and why," says Stephane. "This will not be easy, since poor Jonathan is a new-born vampire who must understand and master his new nature while entangled by hostile and opposite factions (supernatural creatures, professional vampire hunters, occult scholars), all very intrigued by this new player.
"The players will also have to decide between trying to restrain Jonathan's appetite for blood (as a vampire the player is free to trick and kill all the NPCs in the game) or to let him become a frenzied beast. Since the blood of Londoners is the best way to gain XP, it will always be tempting for the players to sacrifice a few lives.
"But all these murders will have consequences (sometimes on a small scale, sometimes with a much bigger impact on the story)."
Stephane also talked about the "exhaustive process" of listing aspects of classic vampires to build the lore of Vampyr.
"Each time we found an aspect useful or cool for the game, we kept it," says Stephane. "Each time an aspect contradicted our storyline, we rejected it. For example, Jonathan cannot enter any inhabited house unless he is invited first.
"He can mesmerize feeble minds to make them obey or even forget things. When properly used, religious symbols can hurt and repel Jonathan. But Jonathan is no ghost: he is made of flesh and bone (well, mostly blood, actually), he can bleed, be beheaded or dismembered.
"He cannot turn into a bat or mist. He can see his reflection in mirrors and can be photographed. Direct sunlight or ultraviolet will not instantly turn him into ashes but will burn his skin and hurt a lot.
"All these rules have then been added into a complex lore that explains the origin of the different species of vampires we invented. Many elements of this lore can be found throughout the game by finding and reading collectibles.
"The funny thing is, since the collectibles come from antagonist sources, they sometimes contradict each other. This will reflect the fact that the origin of the vampires has been lost through the mists of time and eons, and only a few immortals clearly remember the fundamentals of their nature."
We asked Stephane why London became the prime location for the game.
"Two reasons made us chose this city as the prime location of Vampyr," explains Stephane. "First, since our story has a definitive dark and gothic atmosphere, the post-Victorian London was a great setting for us: foggy, rain-swept narrow streets; the gangs and decrepit docks of the East End; immigration and poverty of Whitechapel, etc.
"All that contributed to the gloomy mood we were trying to reach. Second, it was our deferent homage to Bram Stoker's Dracula, which partly takes place in London."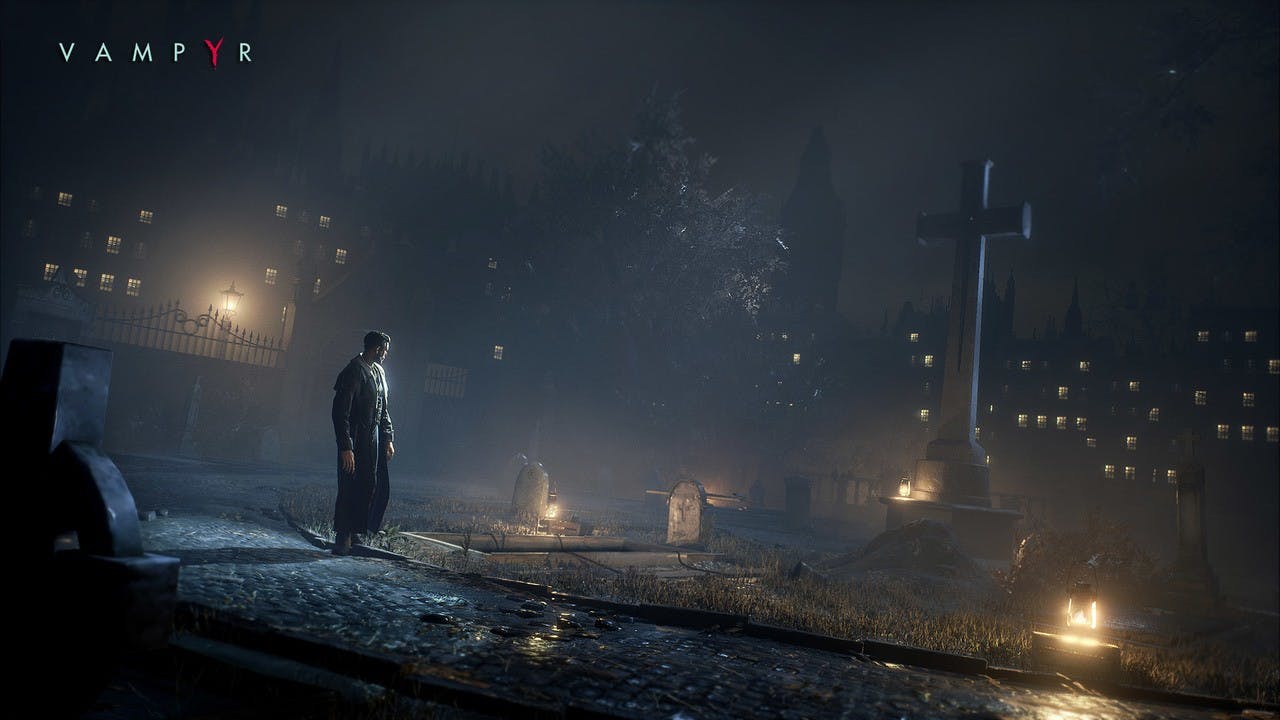 Paris-based DONTNOD are also known for the popular Life is Strange franchise, the episodic graphic adventure games. We asked Stephane if the LiS team also worked on Vampyr, and what are the challenges developers face when working on an episodic series compared to a singular game.
"That is partially true," he says. "DONTNOD is not a huge company and our teams tend to switch from one project to another before the end of a game's development. Some of our leads even are cross-project.
"But this is not true of the core team (Game Director, Narrative Director, Art Director), whose members are traditionally attached to only one project from the conception to the release of a game. But of course, all the core teams exchange ideas and can get involved as much as they want in the proof-reading and enhancement of another team's project.
"Concerning the challenge to develop an episodic series versus singular games, the biggest difference is the pace of production: when working on an episodic game, a team needs to polish and deliver the final version of each episode at a much quicker rhythm.
"When working on a singular game, you can wait and polish elements until the final version, just before the release of the full game."
Vampyr arrives on Steam PC on June 5th 2018.
---
---
Share this post