What do we know about the upcoming game IXION from the footage that we have seen so far?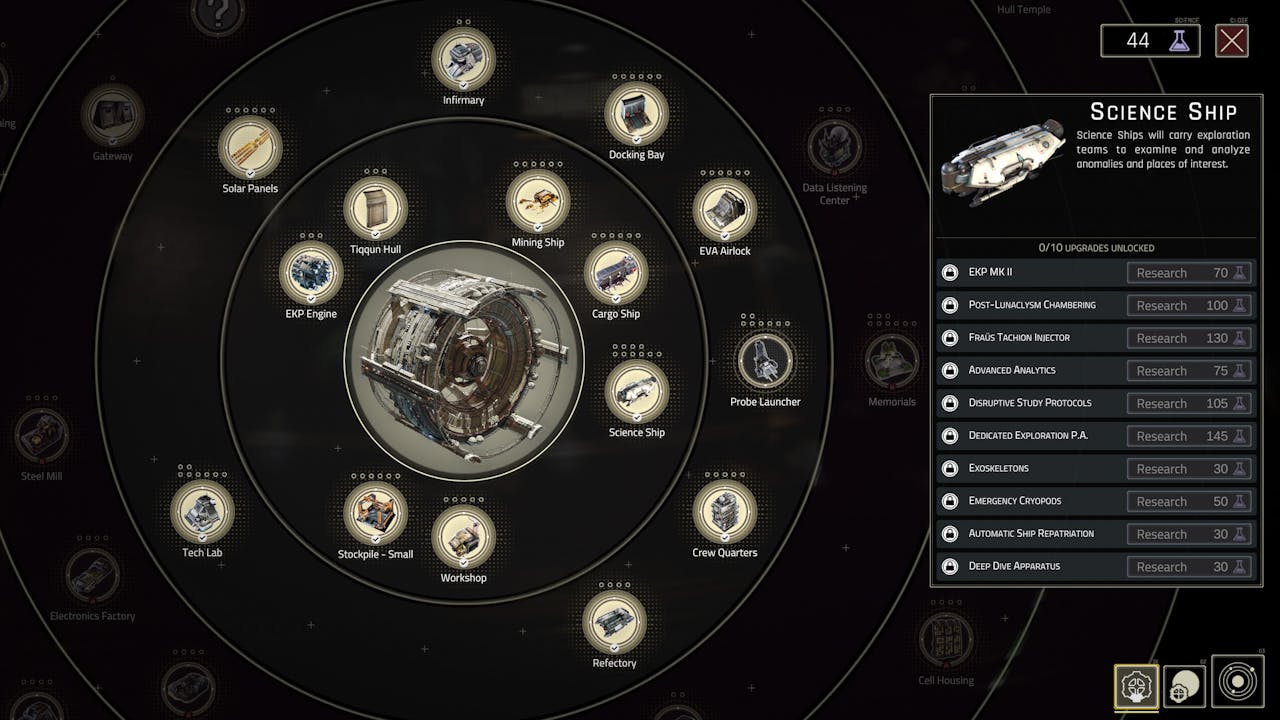 IXION combines city building, survival elements, and exploration, into a thrilling space opera as you explore the stars. Propelled onwards through a perilous journey, you are...
IXION, developed by Bulwark Studios and published by Kasedo Games, has you playing as the Administrator of a space station called the Tiqqun owned by the DOLOS aerospace engineering corporation. The Tiqqun is trying to find a new place for humanity to call home as the Earth is unable to sustain life like it once did. You will be on the search for survivors and cryopods that can be recovered, all while managing the population on board as you maintain the station to keep it flying.IXION combines space-based city building with exploration of the stars and survival elements; it will require strategic thinking to launch probes to find much needed resources and deploy mining ships to retrieve and bring them back to the space station while ensuring the integrity of the ship is maintained. You can build roads and structures on the Tiqqun to be used by its residents; you will also find resources stored here, along with abandoned buildings that can be broken down and repurposed for building other structures.
When you aren't busy building you will be exploring the depths of space. What will you discover in the darkness and what choices will you make when you are forced to face impending disaster? As Administrator, you will have to decide if you will answer distress calls from your enemy save their crew, even though they were hunting down the last DOLOS survivors. or you will focus on stripping the wreckage of any salvageable material and leave them to be incinerated by Jupiter's atmosphere. The decision is yours…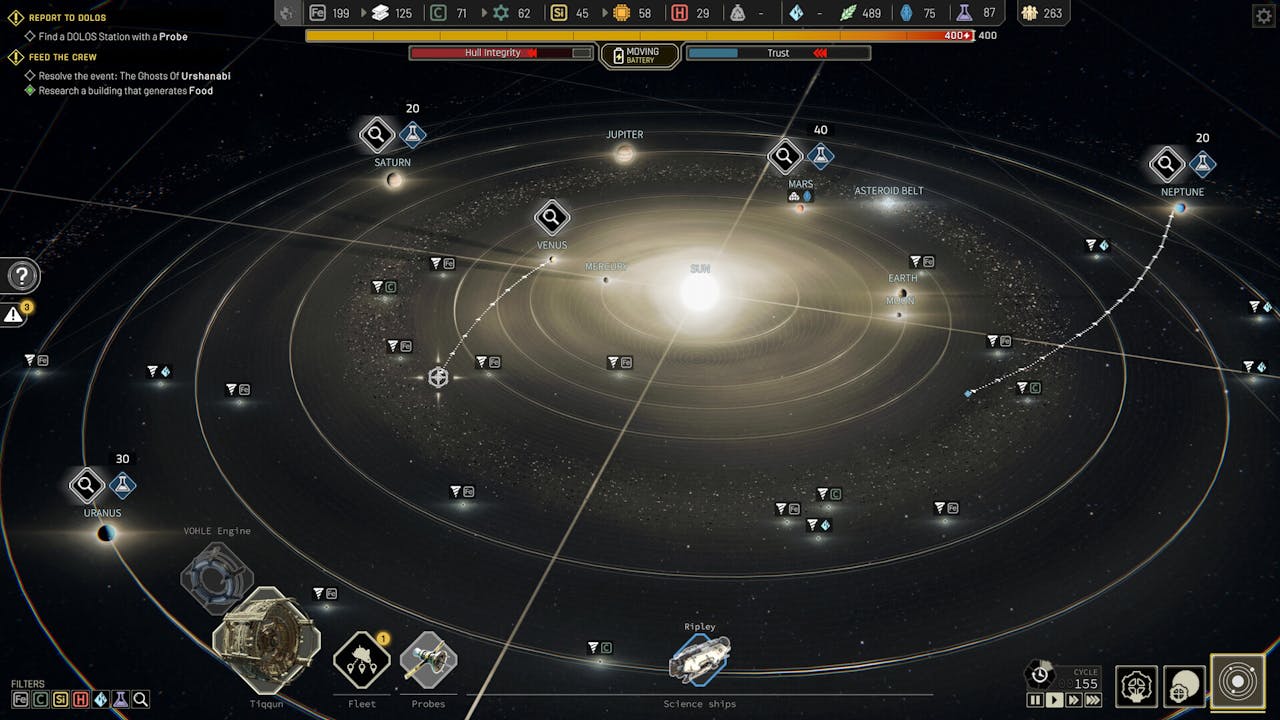 Power consumption of the space station is incredibly important: you will have to keep an eye on the total amount of power being used and install things like solar panels that will increase the Tiqqun's power capacity and keep everything functional. While exploring, the space station will run into hazards like magnetic storms that interrupt the ship's trajectory and threaten to destroy the station unless you act fast. With six different sectors to unlock on Tiqqun you will be able to support new jobs, create more housing for the residents of the station, and monitor the crew of the ship with the Data Listening Station. Will you be able to bring hope to the residents on the Tiqqun or will you fail and cause a mutiny on the ship?
IXION is a gorgeous-looking game that shows you the beauty and the horrors of space while you try to build and maintain a space station, and is sure to interest fans of science-fiction. If you enjoy survival games, building simulators, or games where your decisions impact the world, IXIONis a title you have to check out!
---
---
Share this post