Assassin's Creed Valhalla gameplay, new Xbox features and new games coming out this year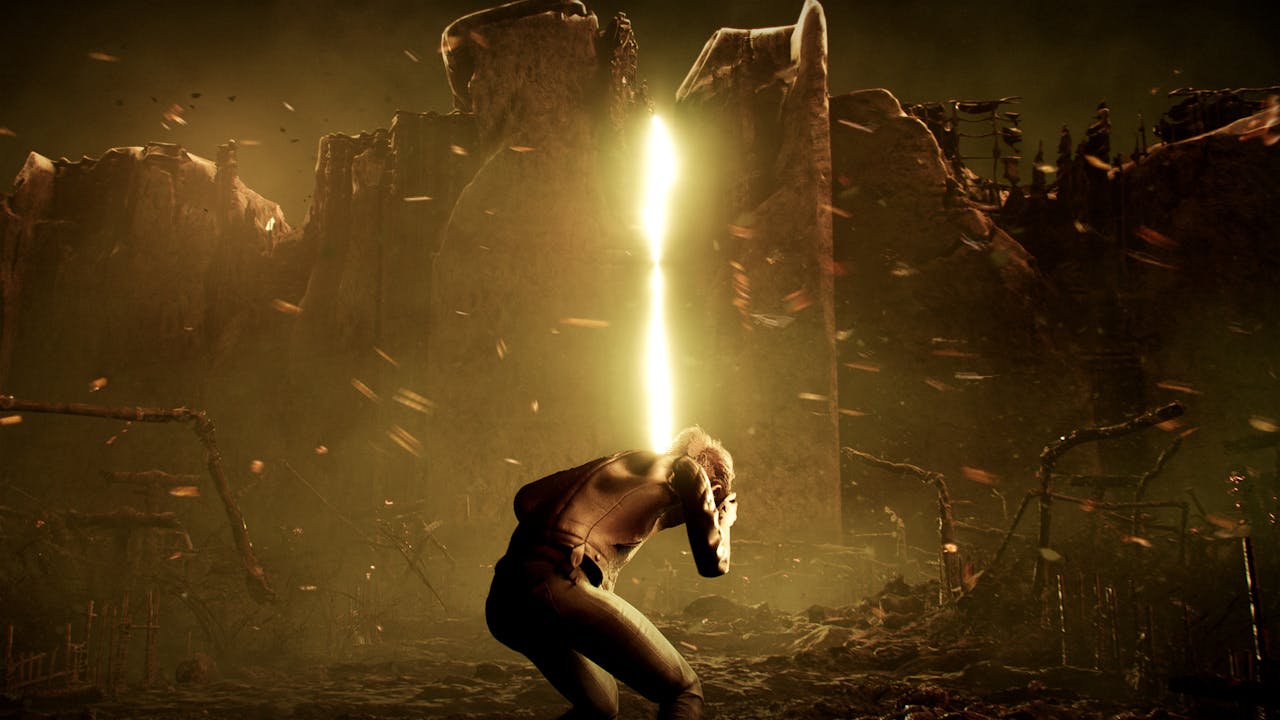 It was pretty short, but damn was it sweet - the Inside Xbox live stream showcased a number of exciting games that we'll get to play over the next 12 months.
The event had a heavy focus on 'Smart Delivery' which means that if you buy a game with this feature on the Xbox One, you'll be able to play it on the Xbox Series X without having to re-purchase. Aside from this, we were treated to some tasty new games coming our way, featuring star-studded developers & publishers - with even more announcements to come during the Xbox Games Studios presentation taking place in July this year.
Here, we've rounded up the key highlights from the Inside Xbox live stream and what you can expect this year building up to the launch of one of the big next-gen consoles.
DIRT 5
Codemasters unveiled DIRT 5, the latest high-octane racing game and a new chapter in the legacy of DiRT, which is said to be 'bolder and braver' than ever before. The game will feature a range of vehicles including rally and sprint cars as well as buggies - with 'bespoke created' environments to race through.
The game features tracks from across the world including China, Norway, New York & other US locations, as well as Brazil and European spots. The dynamic weather and day-night cycles mean that you'll experience completely different races depending on the conditions - for example, we were shown a race taking place across a frozen river in New York which, if the weather has altered, will change the course in which you traverse.
The career mode will feature real life sponsors which you can sign with as you progress, as well as the dynamic duo of voice acting, Troy Baker and Nolan North, who will feature in the career mode too. You'll also be able to experience 4-player splitscreen with your friends at home, and experience 4K and 60fps, with a 120hz option.
DIRT 5 features fast loading, which means you'll be racing not long after you boot the game up, and it will also be available with 'Smart Delivery'.
The Medium
From the developer behind Layers of Fear, Observer and Blair Witch (Bloober Team SA), The Medium is a psychological horror set in 1980s Poland. You play as protagonist Marie-Ann, a medium who is hounded by a vision that she must solve in specific locations.
The game features two contrasting worlds, the real world and a limbo-type alternate realm where players will see a unique perspective on their surroundings. Better still, The Medium features music composed by the legendary Akira Yamaoka, well-known for his work on the Silent Hill games.
The game is set to launch 'Holiday 2020' and will feature 'Smart Delivery'.
Assassin's Creed Valhalla gameplay
We also got to see some gameplay captured on the Xbox Series X of Ubisoft's upcoming action RPG Assassin's Creed Valhalla. Ashraf Ismail was on hand to answer some question and give us a few more details on the 'crafted journey' which you can expect when jumping into the game when it launches during 'Holiday 2020'.
You'll follow Eivor, a fierce Viking raider raised on tales of battle and glory as they travel from Norway to England during the Dark Ages, with the hope of building a thriving community. Ismail also confirmed that you'll have to build relationships with Kings and make difficult decisions that will affect your community and settlement.
AC Valhalla will also be available via 'Smart Delivery'. You can find out what we know so far about Valhalla in our recent post.
Scorn
Atmospheric first-person horror adventure Scorn is under development by Ebb Software, in which you'll explore a claustrophobic underworld populated with mis-shapen organic forms dripping with unnamed fluids. You will find yourself entirely alone, with only your senses and instincts to guide you through the non-linear nightmare of interconnected spaces.
The environment is itself a character, and will do its best to unsettle and unbalance you. Each location has its own puzzles, characters and story to tell, all of which combine to create a cohesive world.
On your journey through the game, new areas, skills, weapons and items will be unveiled as you attempt to comprehend the unfolding reality of Scorn. The game will run at 4K 60fps, as well as being available on the Xbox Game Pass.
Bright Memory Infinite
From developer FYQD-Studio, a one man team would you believe, Bright Memory Infinite is a futuristic first-person shooter set in an inspired Chinese traditional world. Already available on Steam PC but now confirmed for Xbox Series X at launch, the game combines a wide variety of skills and abilities to unleash dazzling combo attacks.
SRO (Supernatural Science Research Organization) agent Shelia's adventure is about to begin, as she goes up against the 'SAI' - a massive terrorist organization controlling its own army - hellbent on obtaining a substance known as the 'Soul of Jiu Xuan, which possesses the ability to reanimate the dead.
Scarlet Nexus
Scarlet Nexus, a hack and slash anime, is being developed by Bandai Namco Game Studios. Set in a far distant future, humanity's last hope falls into the hands of an elite group of psionic soldiers, who battle an invincible threat known as Others. You'll unravel the mysteries of a Brain Punk future caught between technology and psychic abilities.
You'll use an array of weaponry and your 'pscyhakenetic' powers to take down hordes of floral-like alien enemies and big boss fights.
Vampire: The Masquerade - Bloodlines 2
We were also treated to a new trailer for Vampire: The Masquerade - Bloodlines 2, showcasing the dark first-person adventure game from Paradox Interactive and Hardsuit Labs. You'll enter the World of Darkness and rise through vampire society. as you experience Seattle - a city full of alluring, dangerous, characters and factions.
You are dead now but stronger, quicker, more alluring and with potential for so much more. If you choose to be brutal and unflinching or cultured and seductive, your actions will have consequences. Use charm, cunning, terror and sheer will to rise through vampire society.
Other highlights
During the Inside Xbox live stream, we also saw:
Madden 21 - Confirmed for Xbox Series X later this year and will feature 'Smart Delivery'.
Chorvs - A flying sim that oozes 'Ace Combat in space' from Fishlabs and Deep Silver.
Call of the Sea - A first-person adventure game from Raw Fury in which you explore a tropical island and forests after being shipwrecked.
The Ascent - A futuristic isometric shooter set in a cyberpunk world, in which you can set up turrets and use abilities to take out multiple foes.
Second Extinction - A first-person shooter in which teams of players take on dinosaur enemies in Turok-like fashion.
Yakuza Like A Dragon - Confirmed for Western release. The first Yakuza game to focus on turn-based strategy combat.
---
---
Share this post