Great deals to celebrate the federal holiday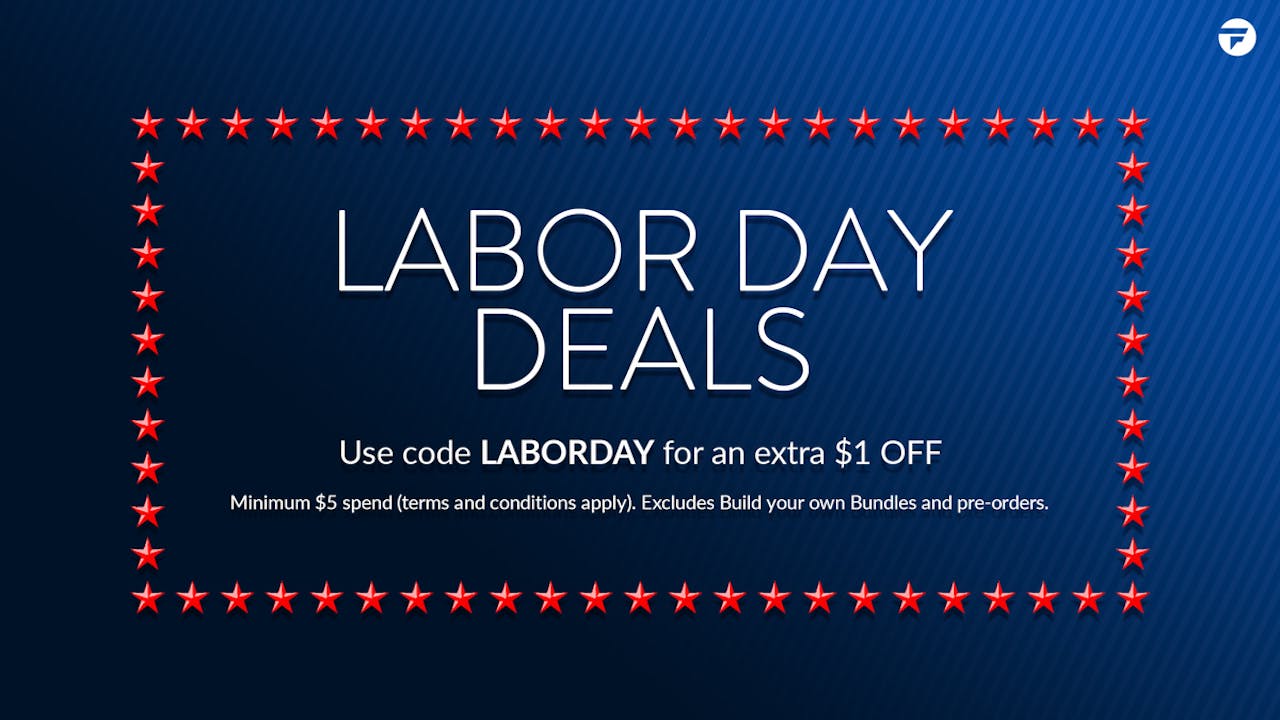 Build your own Platinum Collection is your dream ticket to superpowered Steam games! Unlock hours of gaming excitement by selecting the games of your choice; all while...
Happy Labor Day, y'all! This historical event will be familiar to millions of people in America - but if you're catching up, let's recap...
Labor day is an annual event which pays tribute to the contributions and achievements of American workers, dating all the way back to the 1800s. So what better to way to celebrate than to treat yourself, friends and loved ones to some fantastic deals on must-have PC games!
We've got huge savings on some of the biggest AAA and Indie titles for you to enjoy during the federal holiday, so don't miss out. You can look at our full range if Labor Day PC game deals here, or why not check out our top picks below!
Plus, you can save an extra $1 on your favorite titles by using coupon LABORDAY at the checkout. Minimum purchase of $5 required and cannot be used on Build your own Bundles or pre-orders.
Top PC game deals for Labor Day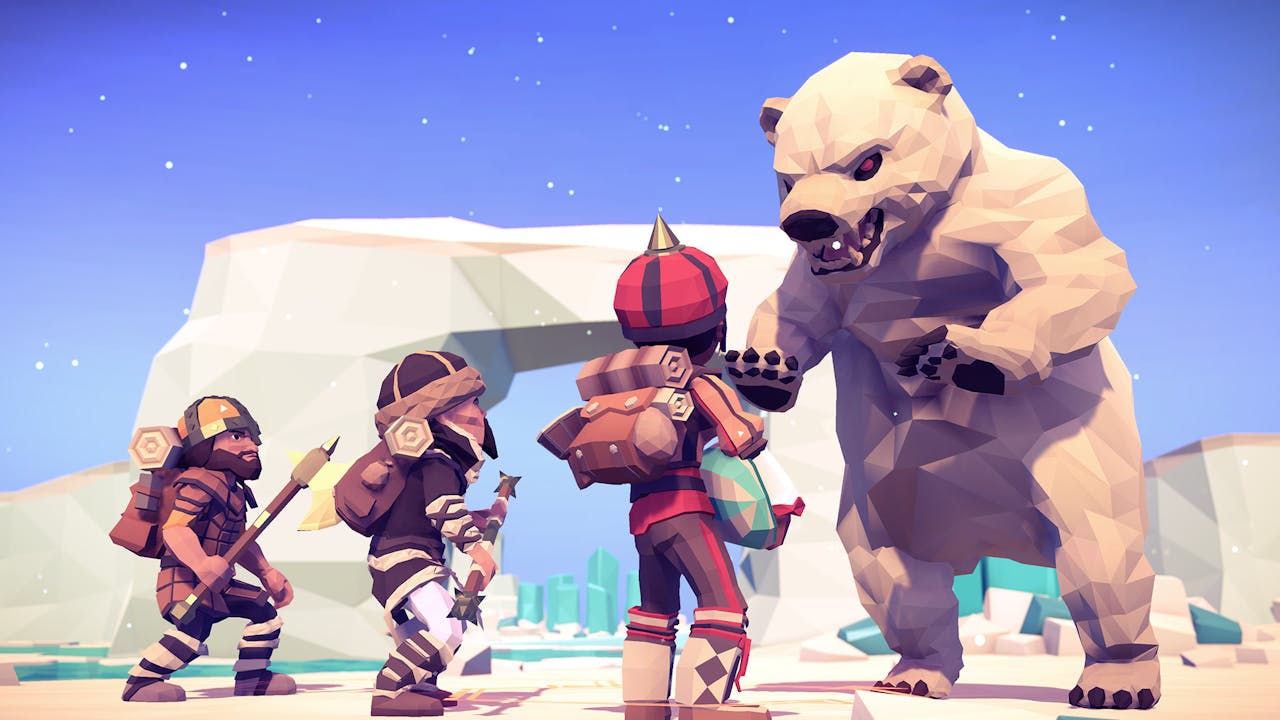 <b><a href="https://www.fanatical.com/game/a-total-war-saga-troy">A Total War Saga: TROY</a> - SAVE 38%</b>
<b><a href="https://www.fanatical.com/game/a-total-war-saga-troy-heroic-edition">A Total War Saga: TROY - Heroic Edition</a> - SAVE 51%</b>
<b><a href="https://www.fanatical.com/game/a-total-war-saga-troy-mythic-edition">A Total War Saga: TROY - Mythic Edition</a> - SAVE 42%</b>
<b><a href="https://www.fanatical.com/game/blasphemous">Blasphemous</a> - SAVE 66%</b>
<b><a href="https://www.fanatical.com/game/chivalry-complete-pack">Chivalry: Complete Pack</a> - SAVE 80%</b>
<b><a href="https://www.fanatical.com/dlc/clue-cluedo-season-pass">Clue/Cluedo: Season Pass</a> - SAVE 50%</b>
<b><a href="https://www.fanatical.com/game/dying-light-platinum-edition">Dying Light - Platinum Edition</a> - SAVE 50%</b>
<b><a href="https://www.fanatical.com/game/dying-light-enhanced-edition">Dying Light: The Following – Enhanced Edition</a> - SAVE 50%</b>
<b><a href="https://www.fanatical.com/game/f-1-2021">F1 2021</a> - SAVE 35%</b>
<b><a href="https://www.fanatical.com/game/f-1-2021-deluxe-edition">F1 2021 Deluxe Edition</a> - SAVE 31%</b>
<b><a href="https://www.fanatical.com/game/field-of-glory-ii">Field of Glory II</a> - SAVE 67%</b>
<b><a href="https://www.fanatical.com/game/field-of-glory-ii-medieval">Field of Glory II: Medieval</a> - SAVE 20%</b>
<b><a href="https://www.fanatical.com/game/field-of-glory-empires">Field of Glory: Empires</a> - SAVE 30%</b>
<b><a href="https://www.fanatical.com/game/genesis-alpha-one">Genesis Alpha One Deluxe Edition</a> - SAVE 75%</b>
<b><a href="https://www.fanatical.com/game/golf-with-your-friends">Golf With Your Friends</a> - SAVE 40%</b>
<b><a href="https://www.fanatical.com/game/just-cause-4-complete-edition">Just Cause 4 Complete Edition</a> - SAVE 77%</b>
<b><a href="https://www.fanatical.com/game/killer-7-difital-limited-edition">killer7: Digital Limited Edition</a> - SAVE 60%</b>
<b><a href="https://www.fanatical.com/game/king-s-bounty-ii">King's Bounty II</a> - SAVE 15%</b>
<b><a href="https://www.fanatical.com/game/king-s-bounty-ii-dukes-edition">King's Bounty II - Duke's Edition</a> - SAVE 15%</b>
<b><a href="https://www.fanatical.com/game/king-s-bounty-ii-lords-edition">King's Bounty II - Lord's Edition</a> - SAVE 15%</b>
<b><a href="https://www.fanatical.com/game/lego-dc-super-villains-deluxe-edition">LEGO® DC Super-Villains Deluxe Edition</a> - SAVE 81%</b>
<b><a href="https://www.fanatical.com/game/metro-exodus">Metro Exodus</a> - SAVE 64%</b>
<b><a href="https://www.fanatical.com/game/outward">Outward</a> - SAVE 71%</b>
<b><a href="https://www.fanatical.com/game/overcooked-2">Overcooked! 2</a> - SAVE 55%</b>
<b><a href="https://www.fanatical.com/game/panzer-corps-2">Panzer Corps 2</a> - SAVE 30%</b>
<b><a href="https://www.fanatical.com/game/pathfinder-kingmaker-imperial-edition">Pathfinder: Kingmaker Imperial Edition</a> - SAVE 37%</b>
<b><a href="https://www.fanatical.com/game/pillars-of-eternity-ii-deadfire-obsidian-edition">Pillars of Eternity II: Deadfire - Obsidian Edition</a> - SAVE 64%</b>
<b><a href="https://www.fanatical.com/dlc/rim-world-ideology">RimWorld - Ideology</a> - SAVE 12%</b>
<b><a href="https://www.fanatical.com/game/serious-sam-4">Serious Sam 4</a> - SAVE 50%</b>
<b><a href="https://www.fanatical.com/game/sniper-ghost-warrior-contracts">Sniper Ghost Warrior Contracts</a> - SAVE 67%</b>
<b><a href="https://www.fanatical.com/game/sniper-ghost-warrior-contracts-2-deluxe-arsenal-edition">Sniper Ghost Warrior Contracts 2 Deluxe Arsenal Edition</a> - SAVE 30%</b>
<b><a href="https://www.fanatical.com/game/stronghold-crusader-2-special-edition">Stronghold Crusader 2 - Special Edition</a> - SAVE 91%</b>
<b><a href="https://www.fanatical.com/game/the-banner-saga-3-legendary-edition">The Banner Saga 3: Legendary Edition</a> - SAVE 68%</b>
<b><a href="https://www.fanatical.com/game/the-incredible-adventures-of-van-helsing-final-cut">The Incredible Adventures of Van Helsing: Final Cut</a> - SAVE 80%</b>
<b><a href="https://www.fanatical.com/game/the-jackbox-party-pack-3">The Jackbox Party Pack 3</a> - SAVE 42%</b>
<b><a href="https://www.fanatical.com/game/the-jackbox-party-pack-5">The Jackbox Party Pack 5</a> - SAVE 46%</b>
<b><a href="https://www.fanatical.com/game/the-jackbox-party-pack-6">The Jackbox Party Pack 6</a> - SAVE 42%</b>
<b><a href="https://www.fanatical.com/game/the-jackbox-party-pack-7">The Jackbox Party Pack 7</a> - SAVE 42%</b>
<b><a href="https://www.fanatical.com/bundle/the-jackbox-party-trilogy-2">THE JACKBOX PARTY TRILOGY 2.0</a> - SAVE 40%</b>
<b><a href="https://www.fanatical.com/bundle/the-jackbox-quintpack">The Jackbox Quintpack</a> - SAVE 40%</b>
<b><a href="https://www.fanatical.com/game/the-legend-of-heroes-trails-of-cold-steel-iv">The Legend of Heroes: Trails of Cold Steel IV</a> - SAVE 20%</b>
<b><a href="https://www.fanatical.com/game/train-life-a-railway-simulator">Train Life: A Railway Simulator</a> - SAVE 20%</b>
<b><a href="https://www.fanatical.com/game/warhammer-40-000-armageddon">Warhammer 40,000: Armageddon</a> - SAVE 80%</b>
<b><a href="https://www.fanatical.com/game/warhammer-40-000-gladius-relics-of-war">Warhammer 40,000: Gladius - Relics of War</a> - SAVE 76%</b>
<b><a href="https://www.fanatical.com/game/warhammer-40-000-gladius-relics-of-war-deluxe-edition">Warhammer 40,000: Gladius - Relics of War Deluxe Edition</a> - SAVE 30%</b>
<b><a href="https://www.fanatical.com/game/worms-w-m-d">Worms W.M.D</a> - SAVE 80%</b>
---
---
Share this post