Leisure Suit Larry returns in new Wet Dreams Dry Twice point & click adventure
Unlucky in love Larry is back for another 'mostly-SFW' journey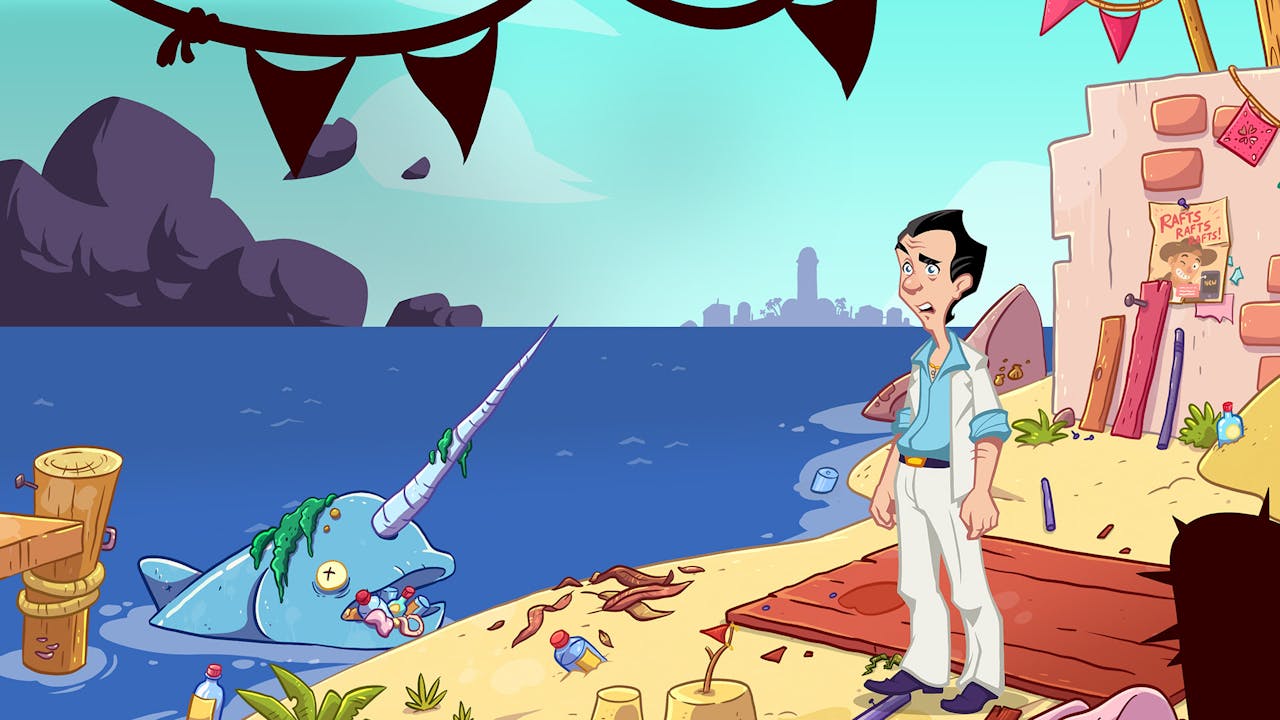 Ladies, form a queue, Larry Laffer has returned as German-based developer Crazybunch is bringing back one of the gaming world's unluckiest bachelors in a brand-new Leisure Suit Larry point & click adventure.
Players are invited to slip back into the leather pants of self-titled heartthrob and try-hard ladies man Larry as he sets out to find his true love, the divinely delightful Faith. Now that he has become acquainted with the modern age and all of its contemporary gadgets, Larry must use his smarts - and ignore his desires - as he sets out to settle down... once and for all.
The 'stamina stallion' must travel to the famous, sunny and huge Kalau'a archipelago - mysterious and magnificent islands featuring over 50 beautifully hand-drawn locations - in order to find his beloved. You'll meet over 40 new and old friends from Wet Dreams Don't Dry and chat up some fresh new feminine friends, as well as help Larry solve difficult and exciting (okay maybe a little erotic) new riddles and complete quests - providing him with a truly happy ending.
"Bringing Larry Laffer back to his adoring fans has been a labor of love and something that we've not taken lightly," said Assemble Entertainment CEO Stefan Marcinek. "Crazybunch did an excellent job repositioning Larry in the modern age while retaining the mostly-SFW humor that's loved and expected in the series.
"We can't wait to see what fans think of Larry's new soaking wet adventure!"
Leisure Suit Larry - Wet Dreams Dry Twice is due to arrive on October 15th this year for Steam and Mac PC.
---
---
Share this post