Lies of P Hands-on Impressions
By
William Brett
- 13th Sep 2023
Games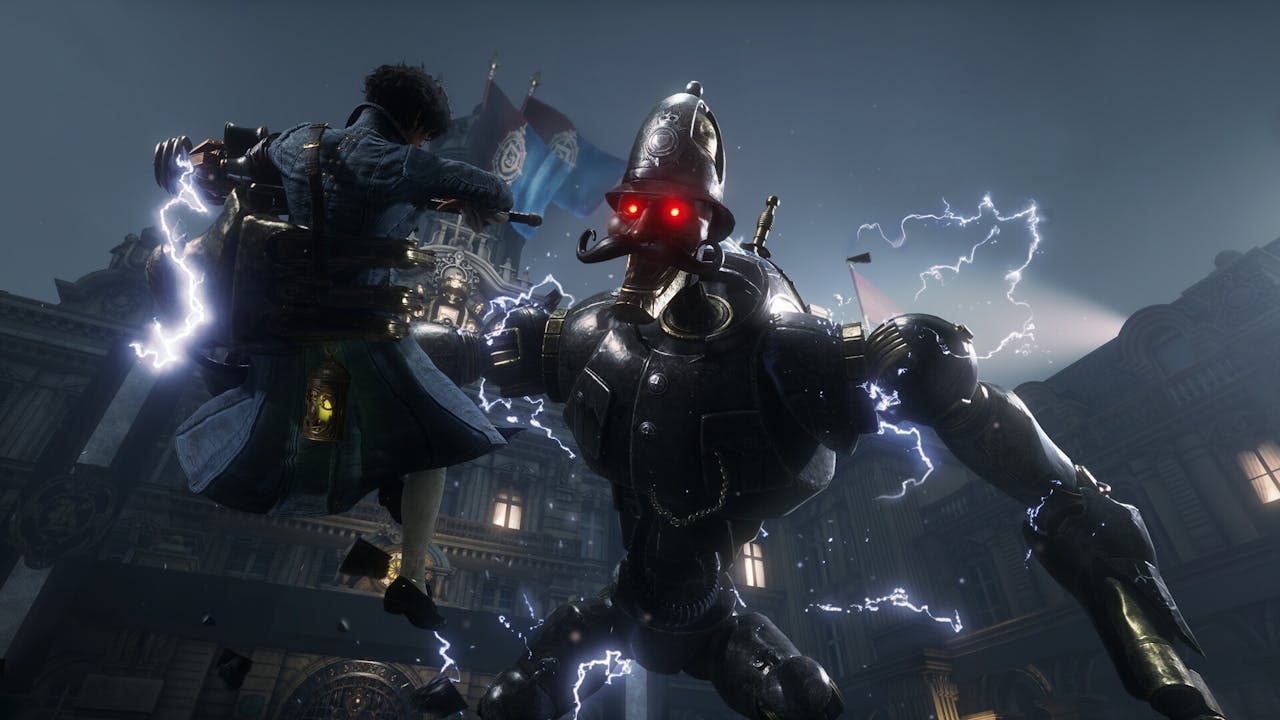 The city of Krat has experienced horrors unlike ever before — the once-faithful servants in the puppets have turned gnarly, destroying everything and everyone in their wake
A new soulslike experience joins the lineup with a brand-new publisher offering their take on the genre — NEOWIZ' Lies of P is just around the corner! After having spent an egregious amount of hours playing through the entire game, I can confidently share my opinion on the Belle Epoque take of the classic Pinocchio tale!
Ergo
A few years ago, the city of Krat discovered an essence that would shape its history upside down and turn it for the best. With the discovery of Ergo, Krat evolved far beyond and brought to life the most advanced version of puppets, giving the world a whole new perspective and look and turning the city into a prestigious landmark of humanity's perseverance.
After a puppet slays various humans, the Grand Covenant is imprinted into all of the puppets that are made, giving them four fundamental rules that they must follow in order to protect all of the citizens. With these ingrained into the puppets, humanity should have persevered and be safe, but after a happenstance, the puppets have gone mad, the city of Krat has fallen to disaster, and the once prosperous city has become into a waking nightmare that none seem to be able to escape.
As blood puddles in the streets, you will take control of Pinocchio after the desperate call of Sophia — Lies of P's take on the Blue Fairy — and head to Hotel Krat, where you will find your hub area and be given your next quest: find Geppetto. A string of missions leads you down the path, where you will become…
The Protector of the City of Krat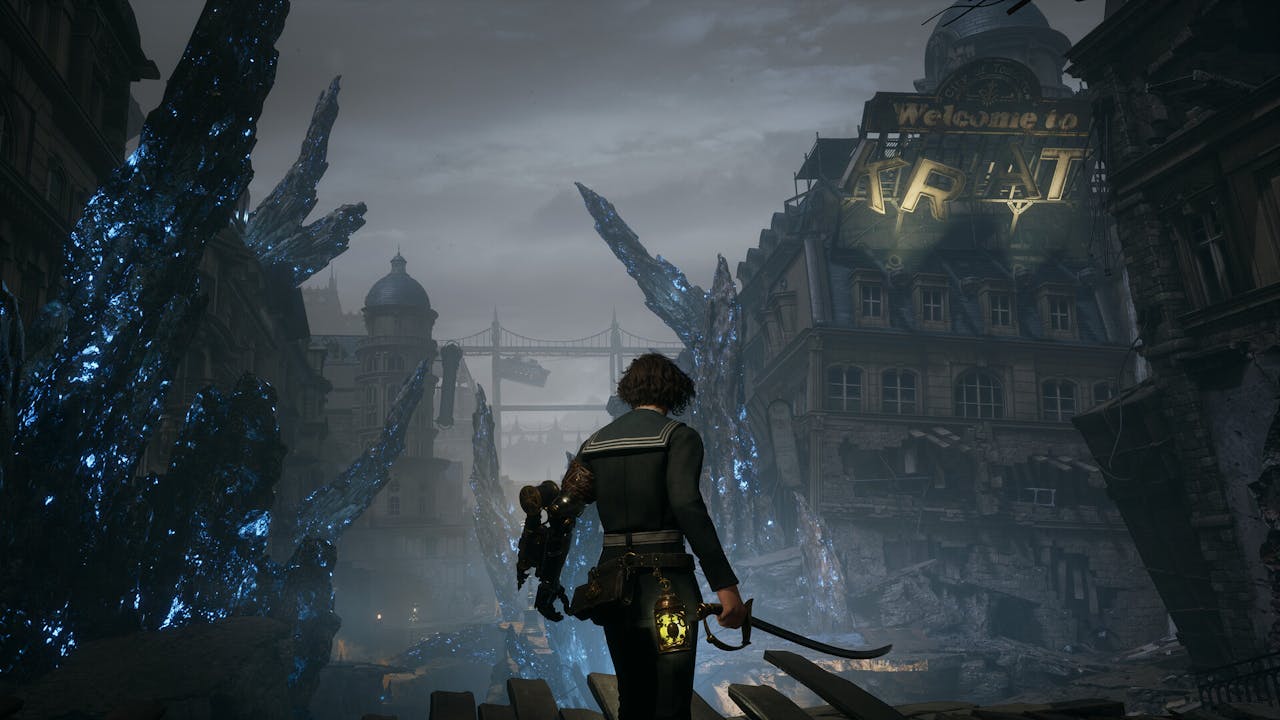 Explore a slew of areas where you will be facing off against various foes on your quest to stop the Puppet Frenzy. As Geppetto's masterpiece — Pinocchio — you will have to use your armaments and unique abilities to lie to get through the world. While the rules of the Grand Covenant don't apply to you, you can still choose to follow them and be a good puppet... or lie and see where that fate leads you.
Choosing from three different starting builds, this will dictate mostly how you will spec your Pinocchio and fight back the large number of foes spread throughout Krat. I went with the build that I found most comfortable from the demo and breezed through the first few worlds, as I was familiar with the layout and world. My Technique-heavy build and expertise in soulslike titles meant that Lies of P wasn't extremely difficult at first, which is a feat considering the struggles that most other developers have when creating a soulslike.
There are over 10 zones for you to explore, each of which has a variety of enemies to face and multiple bosses, with a final one that gates your progress and truly tests your skills and capabilities up to that point. Every enemy slowly works to teach you the fundamentals of defeating this boss, so consistently fighting against the enemies will give you a bit of an idea as to what you will be facing.
Face the Horrors of Krat
It's safe to say that there are a lot of bosses scattered throughout Lies of P, and many of them are an absolute joy to fight against. Though I wasn't overly fond of the implementation of two-health-bar enemies with hidden second stages, I really appreciated that you are allowed to use a very common item known as Star Fragments to summon a Spectre that will help you in the fight. Even though there were various stages that I had to fight against, it was always a great experience!
Lies of P takes heavy inspiration from many soulslikes from before and builds upon them; most notably Sekiro: Shadows Die Twice seems to be a heavy inspiration for this title. Whilst you won't be sword fighting against similarly sized foes like in 2019's Game of the Year, the unique amalgamation of DARK SOULS boss design being sprinkled in with fast-paced,
aggression-focused combat is a strange combination I didn't expect to love this much. While I did curl into a fetal position as I was distraught at my own lack of skill in some areas, I really enjoyed the balancing that Lies of P had with its bosses, especially when fighting with a Spectre. You deal heavy amounts of damage, and with the Stagger technique at your disposal, you can eventually break apart your enemy's posture and deal a Fatal Attack, lowering your foe's life with ease.
An Experience to be Remembered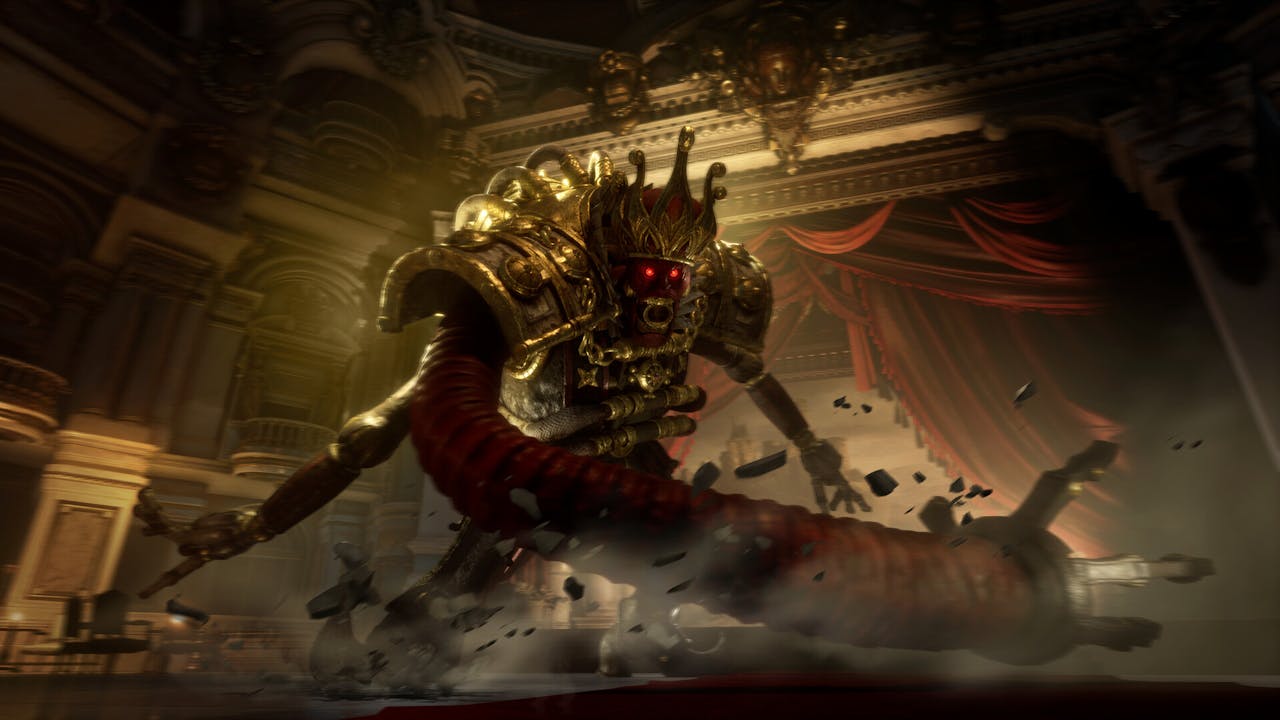 Truth be told, I really enjoyed Lies of P, and it was a very pleasant surprise. Though I've been excited about the game for quite some time now, I was very pleased with the balancing and enjoyed the story, as it doesn't have the cryptic narrative usually associated with these titles. The story felt all the more hard-hitting because I understood what was happening and genuinely understood the threat I was facing (looking at you, DARK SOULS).
And when it comes to fights? Lies of P's creative approaches bring a lot to the table that I'm quite pleased with. I really loved the fighting in Sekiro: Shadows Die Twice, and I thought that would be the pinnacle of fighting games for a while, but this new entry offers a different approach and perspective that I'm pretty sure others are going to take a liking to. And if you love soulslikes, there is literally no reason not to try this one out.
You are a puppet created by Geppetto who's caught in a web of lies with unimaginable monsters and untrustworthy figures standing between you and the events that have befallen...
Lies of P is a fantastic title that you should not miss out on. Get started early on your journey to protect Krat by pre-ordering the Deluxe Edition, and enter Krat on the 15th of September! Or, if you are going to go for the usual release date, then sharpen your blade to defeat the Puppet Frenzy on the 18th of September!
---
---
Share this post