Little Nightmares II a "clear step up" from original says Tarsier Studios
Our chat with Lead Producer Lucas Roussel on the upcoming dark puzzle adventure game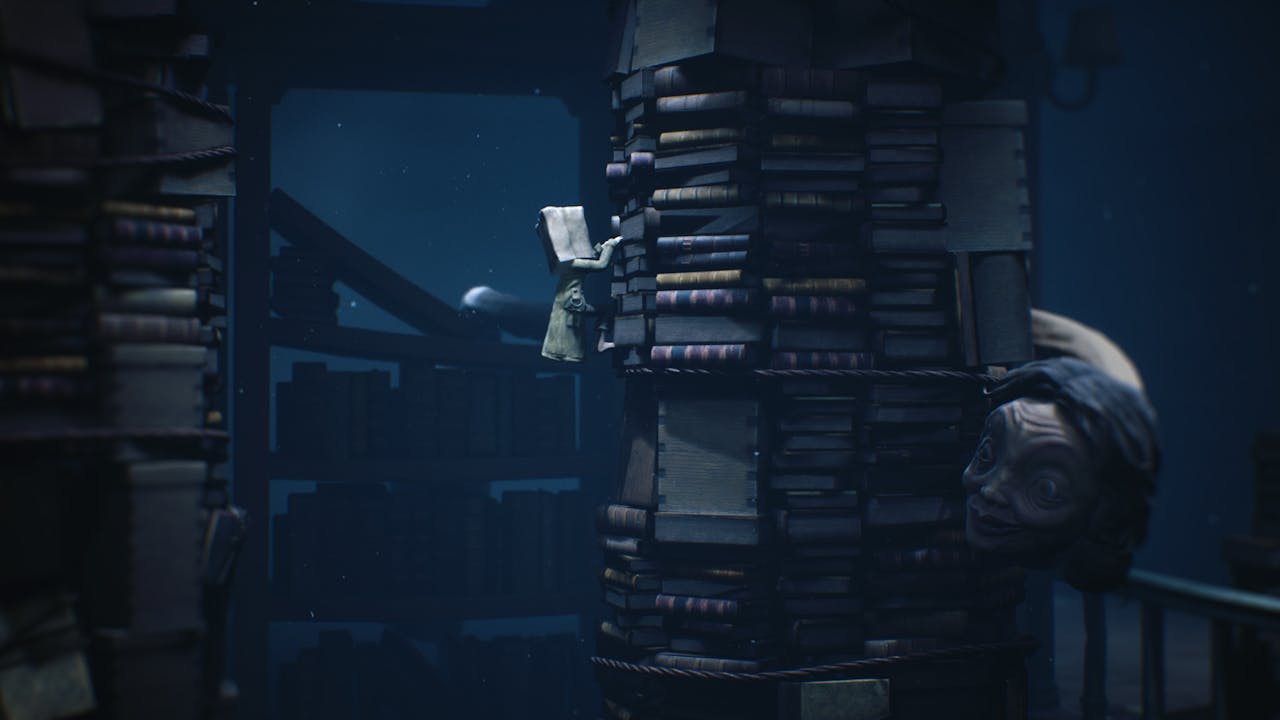 Return to a world of charming horror with your Little Nightmares II Steam PC key. The latest dark adventure horror game with new characters, new gameplay mechanics, and tricky...
Capturing an eerie yet inviting world is no easy task for a game developer - but after the success of Little Nightmares, Tarsier Studios and Bandai Namco are looking to repeat history with the highly-anticipated Little Nightmares II.
With a new protagonist, new spine-tingling enemies and new gameplay mechanics including the use of weapons and teaming up with an AI ally, the game is shaping up to be a sequel to remember for the fan-favorite franchise - as we leave behind the tales of The Maw and explore the wilderness.
Speaking to Fanatical, Lucas Roussel - Lead Producer on Little Nightmares II - talked about what gamers can expect from the upcoming sequel, as well as some more information on the weird and wonderful characters that players will meet.
"Little Nightmares II is a spooky suspense adventure game in which you play Mono, our new hero who starts a journey to discover the darkest secrets of the Signal Tower," says Lucas. "This tower is the source of a humming transmission which seems to affect everyone in the world and have, amongst other things, inhabitants transfixed onto their TV screens.
"Our hero will meet Six, the girl in the yellow raincoat from the first game and together they will collaborate to survive in this dreadful world. Little Nightmares II will be about their story.
"You know little from Mono when you start the game. He covers his face with a Paper Bag. Why? Does he have anything to hide? We know Mono can grab objects and use them as weapons against enemies.
"He seems less defenceless than Six in the first game but don't be mistaken, he will also have to outsmart his enemies in the most dangerous situations. He remains a child in a new world not meant for them.
Fanatical was one of the lucky few to play a demo preview earlier this year, in which Mono and Six had to maneuver through creepy rooms filled with come-to-life mannequins in search of power fuses for an elevator. The game almost seems even darker than its predecessor, and we asked Lucas whether this was an intentional path that the dev team wanted to go down.
"The section of the game you've played is the darkest chapter of the game," he says. "We felt this was perfect to celebrate Halloween.
"We are embracing this horror inspiration for Hospital but the game won't be that spooky for other chapters. However, we'll retain the unique atmosphere to create many unsettling and memorable situations in the rest of the game."
There also seems to be a bigger range of enemies to face this time around in Little Nightmares II, particularly the mannequin characters as previously mentioned. We asked Lucas what was the inspiration behind these foes.
"In Little Nightmares, we had mostly monsters that you needed to avoid to survive," he says. "While we still have this 'hide & sneak' mechanic in Little Nightmares II, we decided to introduce different kinds of enemies to have more gameplay variations.
"You will confront the 'Bullies' using a weapon that you've found in the world. Regarding the mannequins, you have to use your torch to freeze them.
"Inspirations on enemies is usually what is freaking out the team who's making them. Probably someone had a bad experience with mannequins in a shop where they looked like they were moving to attack!"
Since its origins, the Little Nightmares franchise has had strong comparisons to the work of Tim Burton, the creative mind behind movies such as Beetlejuice, Nightmare Before Christmas and Corpse Bride. We asked Lucas about the look and feel of these games and - when it comes to designing new levels, characters for these types of games - is it a case of 'no idea is too whacky or insane'?
"I would say so," says Lucas. "We don't give any restrictions to the team except that we would like Little Nightmares to remain a PEGI 16 game. Because we think we don't need to be a 18 game to get inside your head and torture you.
"With that being said, we always let the creative team come up with crazy ideas. It's a very organic process and it's always better to push the bar higher and adjust, rather than restricting our creativity."
The original Little Nightmares scored a respectable 81 (PC) on Metacritic and has earnt 'Very Positive' reviews from Steam gamers for its dark whimsical tale and charming visuals. We asked Lucas if there was any particular feedback or comments about the first game that helped develop Little Nightmares 2.
"We did our homework," says Lucas. "Of course, we are aware of things we've done right and things we can improve. For the latter part, the criticism was the length of the game.
"Little Nightmares II is much longer than the first game, roughly twice long. We've fixed some gameplay issues, we have shorter loading times. But we also wanted to capitalize on our strengths.
"Art and sound are even more amazing in this sequel, we have more opened environments (both outdoor and indoor) that are vaster to explore, we are adding combat as a gameplay mechanic. We have an AI companion which also diversifies the situation and improves the storytelling, etc. We feel that Little Nightmares II is clear step up compared to the first game."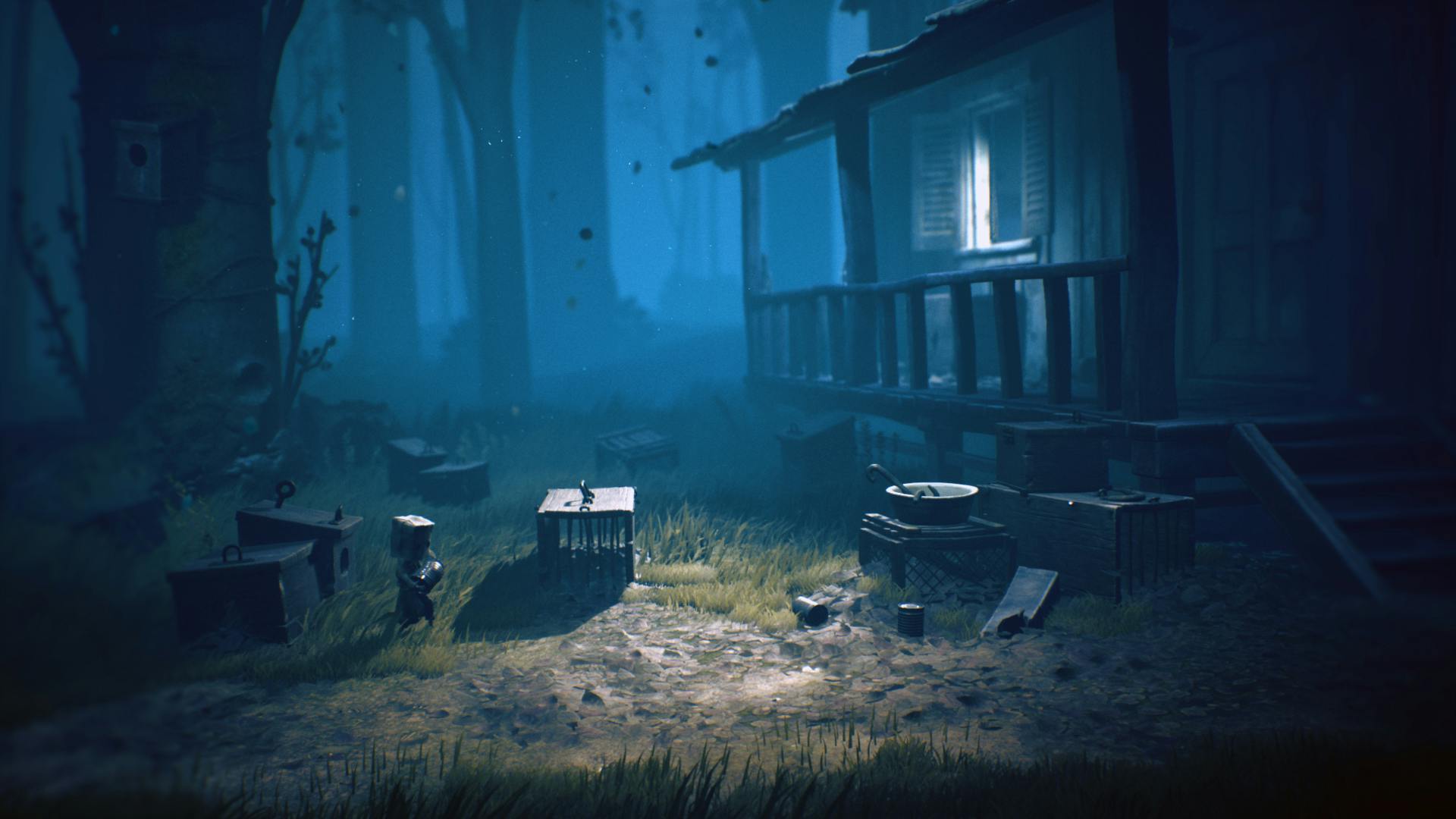 With a colorful cast of protagonists it can be hard to pick your favorites, and when it comes to developers the 'which is your favorite kid' type question is just as tough.
"We haven't revealed all characters yet… but amongst the revealed ones, I personally love both 'Teacher' and 'Doctor' for different reasons," says Lucas. "The Teacher is the perfect embodiment of a nightmare as you could have as a child in school.
"She can see (somehow) behind her back, she is loving and terrifying her schoolchildren at the same time. I guess everyone had a terrifying teacher once in their life and she is the perfect fit to remind you that.
"The Doctor, because he is just the weirdest character possible. Why could such a fat guy crawl on the ceiling and move so fast? I don't know but he is just super creepy."
With the recent launch of new-gen consoles, the PlayStation 5 and Xbox Series S|X, we wanted to know what gamers can expect when experiencing the game on these platforms compared to PC and other current gen consoles.
"We'll take advantage of the SSD of course, but we'll take that opportunity to increase visual quality and/or resolution. We cannot go into details yet about the different modes that we'll offer because we are still looking into it.
"We are also looking at volumetric lighting, particles with physics and collision and finally raytracing. Lastly, because sound is quite important for our game we are evaluating the implementation of spatial audio."
Little Nightmares received a number of additional chapters in the form of the 'Secrets of the Maw' DLC which launched across a 12-month period after the base game's arrival. Could we see the same for Little Nightmares II?
"We are fully focused on finalizing Little Nightmares II for PC, PlayStation 4, Xbox One and Nintendo Switch to release the game on February 11th, 2021", says Lucas. "Then, we are working on improving the game to launch on PlayStation 5 and Xbox Series S|X for later in the year."
---
---
Share this post