We played the sequel ahead of release, and here's what we thought of it!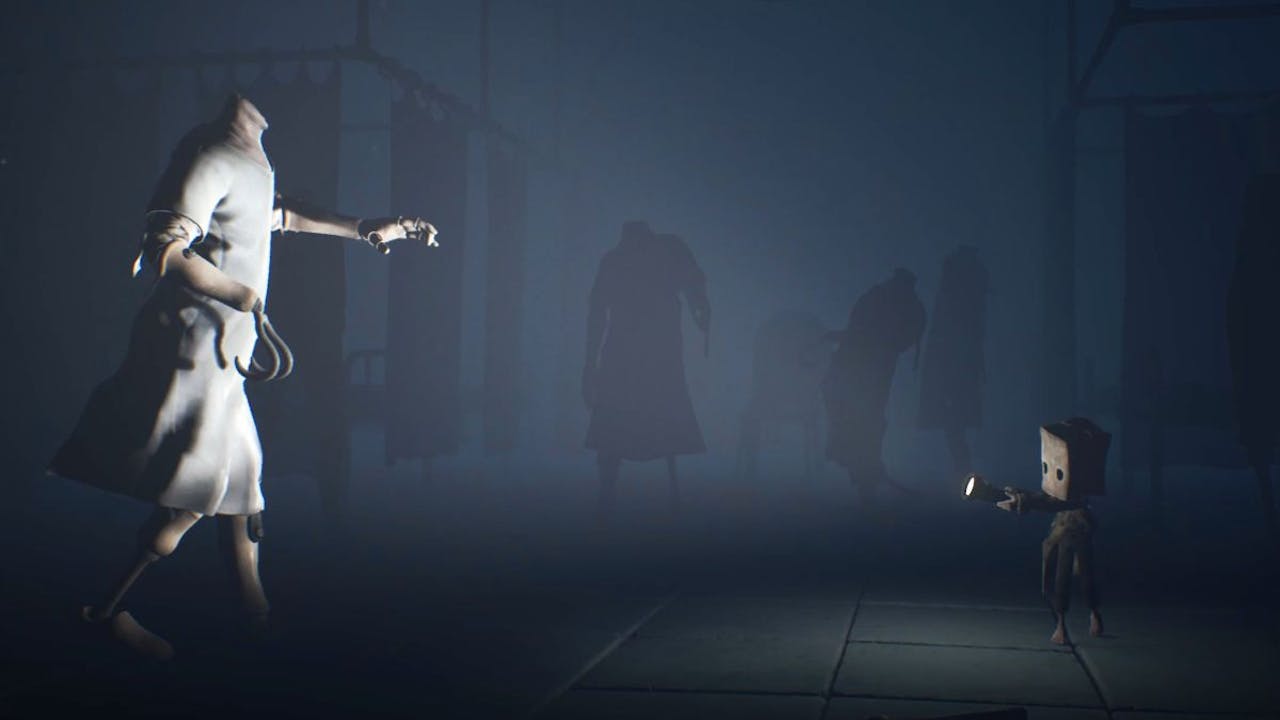 Return to a world of charming horror with your Little Nightmares II Steam PC key. The latest dark adventure horror game with new characters, new gameplay mechanics, and tricky...
Travelling through old television sets and being chased by monstrous creatures - just your average day in the big Pale City!
Following on from the launch of Tarsier Studios and Bandai Namco's hit 2017 game Little Nightmares, Little Nightmares II is the latest dark puzzle adventure game in the series which has brought some of the most intriguing character & environment designs into our lives. With new places to see, new characters meet and yet more adventures to have, we were itching to jump back into Tarsier's unique, twisted virtual world and see what Six and new protagonist Mono get up to.
Join us as we look at what Little Nightmares II got right in our review!
Capturing the atmosphere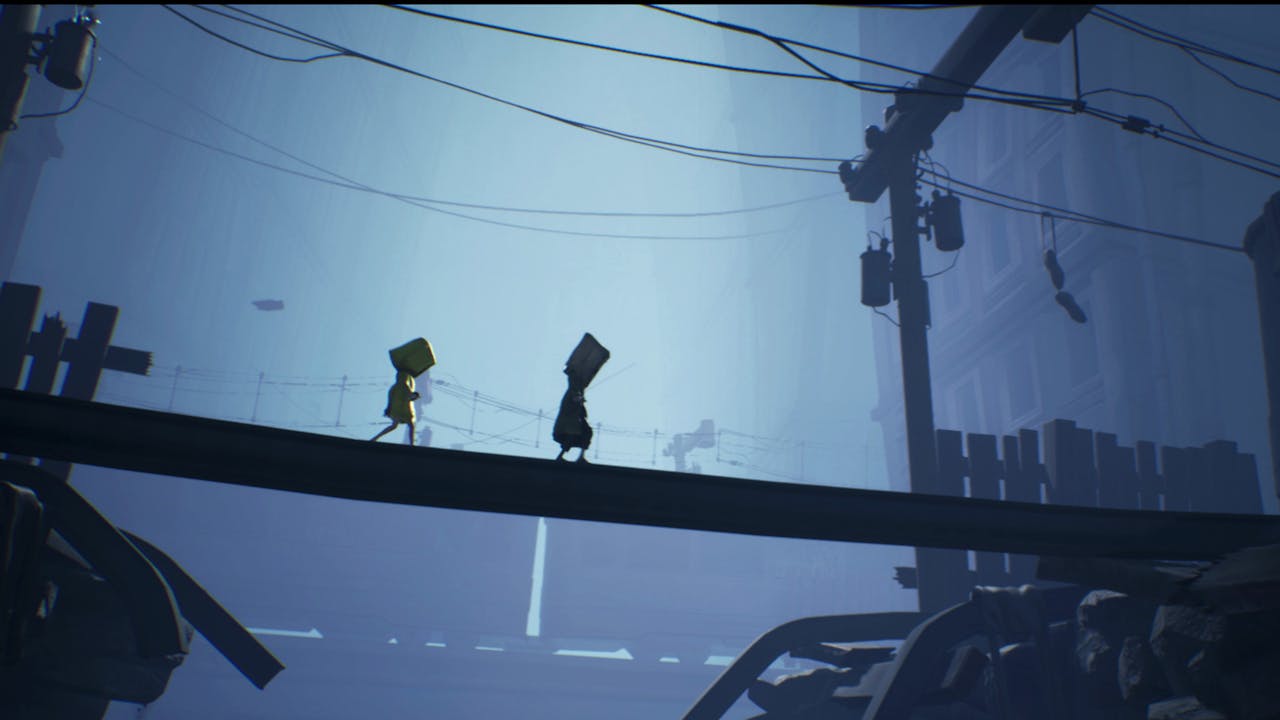 Tarsier's Lucas Roussel told me in an interview prior to the game's launch that the team would "capitalize on our strengths" in the sequel, and I'm pleased to say that they've done just that. Little Nightmares introduced a weird Tim Burton-esque atmosphere in video game form, and the important thing was to ensure that this experience was replicated and evolved going into the sequel.
Little Nightmares II still provides that same charming, eerie environment that makes the player feel vulnerable as a small child in a dangerous world - yet powerful in the sense that you can outsmart some of the gruesome, menacing enemies that appear throughout the game.
You play as Mono, a small paper bag-wearing boy who finds himself embarking on a big adventure, from the dark and creepy cabin in the 'Wilderness' to the end goal of reaching the 'Signal Tower' and, ultimately, finding the source behind what on earth is turning Pale City's residents into zombified TV junkies.
Fortunately, you're not alone in your endeavors as Six, the protagonist from the first game, accompanies you as an NPC. Together, you'll solve tricky puzzles and avoid the monstrous characters within each location.
The original game had some pretty vile, spine-chilling characters that Six had to escape from, not forgetting the grotesque Twin Chefs, and Little Nightmares II continues that trend with some bizarre antagonists that you really wouldn't want to meet in real life. Unlike most enemies who are quick to catch up and grab Mono with their hands (or mouth), The Hunter is a long-range attacker with his rusty shotgun - think of him as a dark and disturbed Elmer Fudd.
Using boxes and other points of cover is the only way to get away from his attacks, so I wouldn't recommend waiting around for too long. The Teacher was, for me, one of the creepiest characters in Little Nightmares II as she shares similar characteristics with that of The Janitor from the Little Nightmares.
While The Janitor had gangly arms that would stretch out to grasp hold of you, The Teacher has a long, winding neck that she uses to reach high or far locations if she hears a sound. Disturbing her class and seeing her head poke around the door and continue to keep unwinding further into the room as you hide in a box gives a true heart-in-mouth feeling - and I'm glad to say that escaping The School was a big relief.
There's very little dialog in Little Nightmares II, much like the first game, but the weird screeches and cries from your enemies and the atmosphere created around them gel together to create a suspenseful playstyle.
---
---
Share this post