Hourly deals announced on top Steam games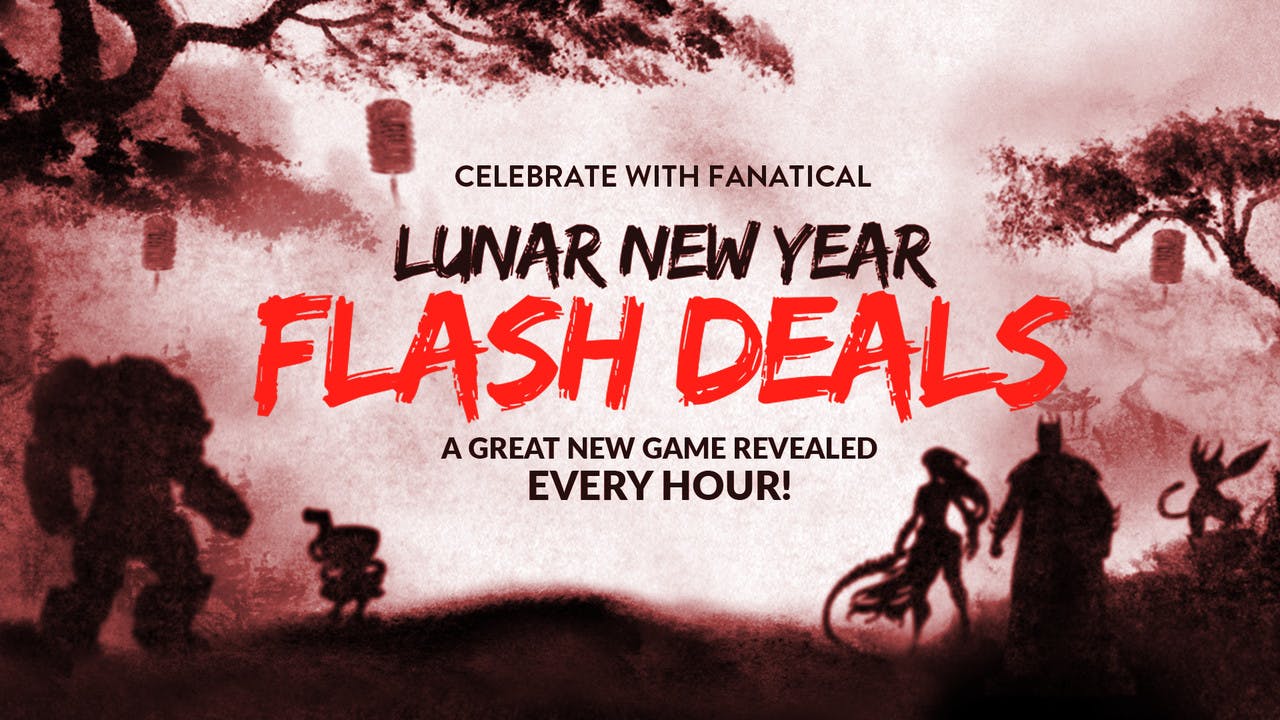 The Fanatical Lunar New Year Sale is in full swing, with over 1,000 Steam game deals now available to choose from.
It may officially be the Year of the Pig, but here at Fanatical, it's always the Year of the Games - and we're treating you to even more incredible savings on AAA and Indie games with our Flash Deals event. Below, you'll be able to find our Live Feed of deals being announced on the hour, every hour, for the next 24 hours.
When a deal is revealed, you'll have 48 hours to purchase it before that offer disappears into the night. Don't forget, gamers, you can also save an additional 8% off selected Steam games by using the LUNAR8 coupon code. Please note that this coupon code cannot be used on pre-orders, bundles and Star Deals.
For all deals available right now, check out the Fanatical Store.
All deals are now live!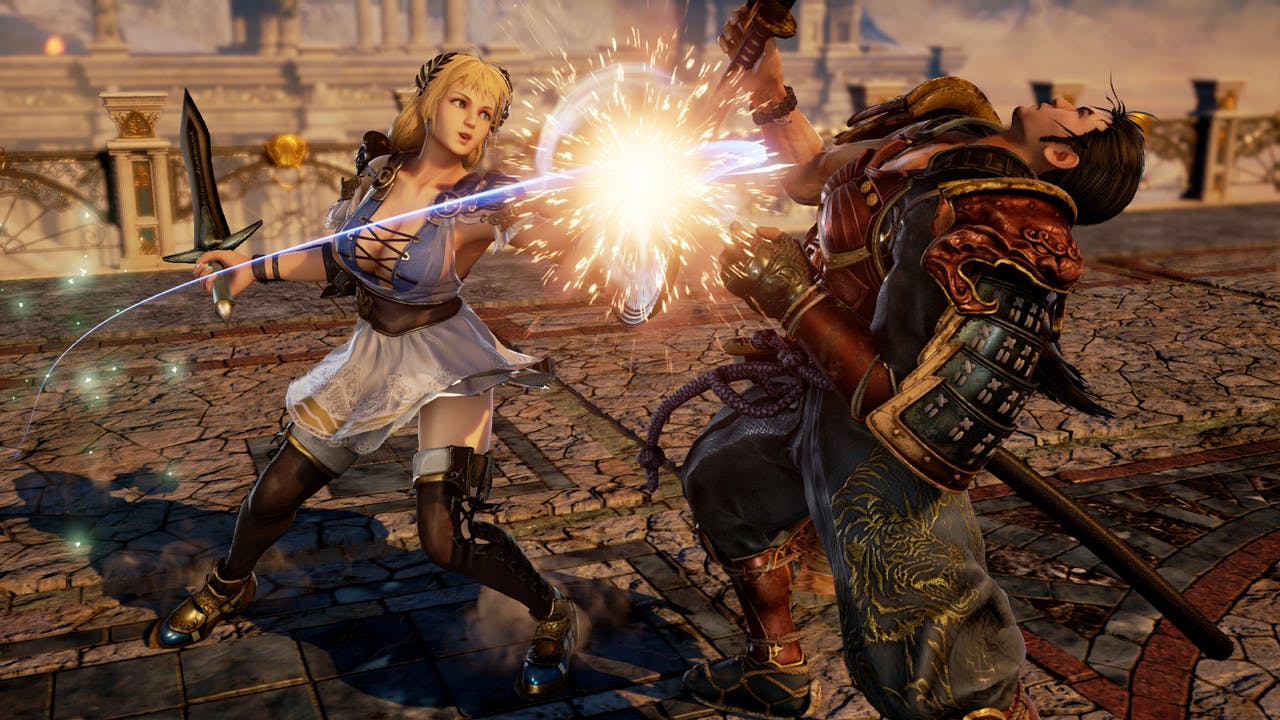 We've revealed our 24 amazing deals for the Lunar New Year Flash Sale, and what an action-packed 24 hours it has been!
If you're catching up on some of the deals that went live from 4pm yesterday (Tuesday), these exciting offers on AAA and Indie Steam games are only available for up to 48 hours.
We've highlighted a few of the great games that you can get - but be quick, these discounts will end soon!
Uncover the hidden truths in Bandai Namco's hugely successful arcade-style fighting game SOULCALIBUR VI - the first SOULCALIBUR to arrive on PC. Featuring all-new gameplay mechanics with the most beautiful graphics the weapons-based fighting genre has ever seen, players will revisit the events of the very first SOULCALIBUR video game in an intriguing 16 century-based storyline via Soul Chronicle mode.
Witness the heroic struggle as a group of deadly warriors search for the legendary Soul Swords. As well as creating your own custom fighters, new well-known faces appear in the roster including the 'White Wolf' Geralt of Rivia (The Witcher series).
Sid Meier's Civilization VI Gold Edition - SAVE 72%
Sid Meier's Civilization VI: Gold Edition is the perfect entry point for PC gamers who have yet to experience the addictive "one more turn" gameplay that has made Civilization one of the greatest game series of all time. The Gold Edition includes the Sid Meier's Civilization VI game, six DLC packs and the Rise and Fall expansion.
The Jackbox Party Pack 4 - SAVE 76%
Boasting not five, but five and a half Steam games for you to enjoy, your Steam key for The Jackbox Party Pack 4 promises a jam-packed session of glorious gaming goodness from the comfort of your own home.
METAL SLUG X is a masterpiece in SNK's emblematic 2D run & gun action shooting game series, featuring intricate dot-pixel graphics, and simple and intuitive game controls. One of the most highly praised titles in the series among Metal Slug fans for its refined balance and game volume, heads out to the Steam gaming platform!
Fairy Fencer F: Advent Dark Force Complete Deluxe Set - SAVE 87%
As the hero Fang, you will find yourself in an important part of the battle between the Goddess and the Vile God. Depending on certain actions that the player takes, the story can branch out into three different paths: The Goddess Story, the Vile God Story, and the Evil Goddess Story. You alone must choose which deity will awaken again!
Plus, you'll get access to both the Deluxe Pack and the DLC Pack.
Middle-earth: Shadow of Mordor Game of the Year Edition
An epic open-world, role-playing experience - Shadow of Mordor is a game about your enemies as much as it is about you. The AI adapts to fights with worrying precision thanks to the robust Nemesis game system - but despite their clear numerical advantage and fear factor, you still feel demi-godly as you take on hordes of orcs and overthrow allies of the Dark Lord, Sauron.
With additional missions, runes and story packs included in the Game of the Year edition, now's the perfect time to play the first in what has been a fantastic Middle-earth series so far.
Superdimension Neptune VS SEGA Hard Girls - SAVE 83%
In Adventure RPG Superdimension Neptune VS Sega Hard Girls, the history books are beginning to vanish from the Grand Library, an evil presence wants to eliminate historical moments, and it's up to protagonist IF and her friends to discover the truth and correct these wrongs.
Venturing across four different eras – classical-themed Mega Drive Era, medieval-themed Sega Saturn Era, industrial-themed Game Gear Era, and the modern Dreamcast Era – IF and fellow female comrade Segami are torn between avoiding the creation of time paradoxes and rewriting events as they explore history. But what fate lies ahead for IF, Segami and their world?
THE KING OF FIGHTERS Triple Pack - SAVE 84%
It's time to witness royalty among fighting games with THE KING OF FIGHTERS Triple Pack. This trio of 'Very Positive' rated 2D arcade-style fighting games have been popular among gamers over the past 20 years, and they look better than ever.
Enjoy local and ranked matches, fully upgraded and redesigned system and intense 3v3 battles across this classic roster.
Experience a true work of art with the HD edition of the critically-acclaimed Okami. Follow the journey of Amaterasu, the Japanese sun goddess who inhabits the form of a legendary white wolf, Shiranui.
Venture into a Sumi-e ink art style world on a quest to defeat Orochi, the eight-headed demon responsible for turning the world into a ruined wasteland.
From the creators of Surgeon Simulator comes its prequel - an adventure with a hero like no other!
I am Bread is the epic story of a slice of bread's journey to become toast. Take the intrepid, crumby adventurer on a journey from his natural confines of the kitchen, through the home of an unsuspecting owner and into the outside world.
This bread will be boldly going where no other bread has gone before...
Keep in the loop with our Flash Deals Live Feed
Our Flash Deals Live Feed will be announcing every deal on the hour, as well as additional deals and news!
<a class="twitter-timeline" href="https://twitter.com/Fanatical?ref_src=twsrc%5Etfw">Tweets by Fanatical</a> <script async src="https://platform.twitter.com/widgets.js" charset="utf-8"></script>
---
---
Share this post