Large monster among vast amount of MHW updates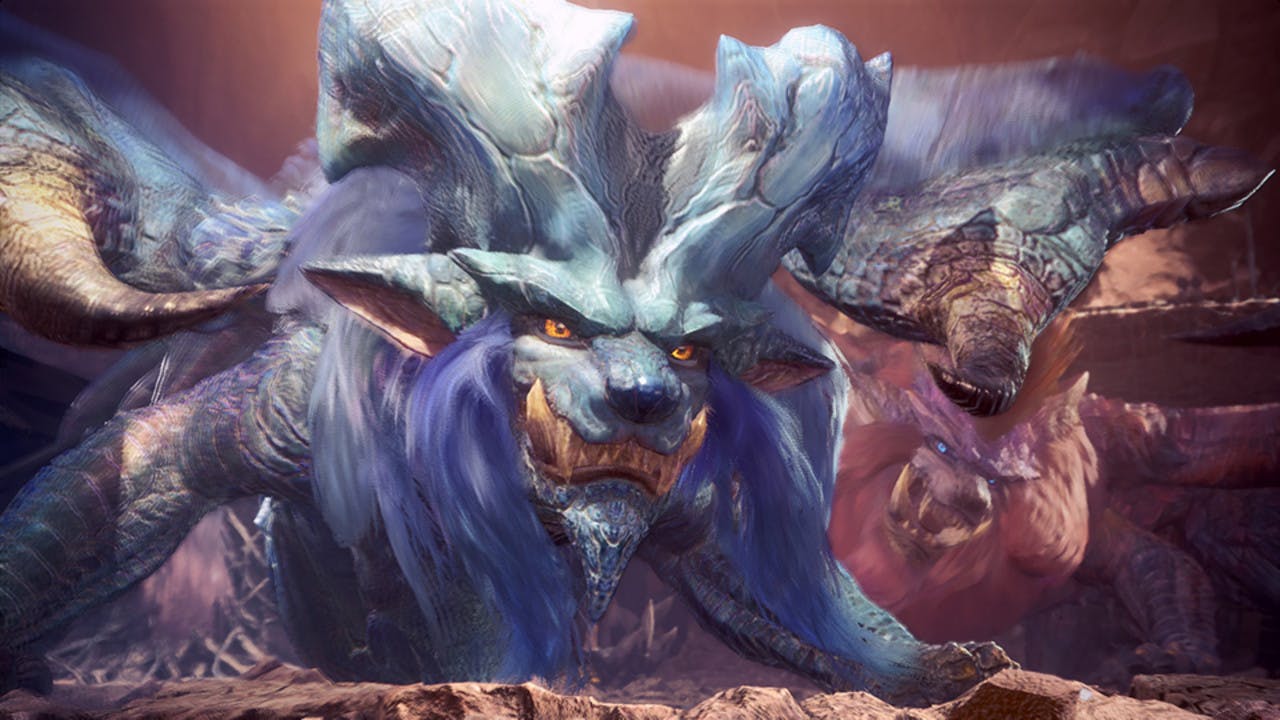 It's time to take control of a hunter and embark on a journey to the new world, as you will face behemoths sprawling open-area world for you to explore.
The 'Flame Princess' has descended into the New World for PC gamers, as Lunastra arrives in one of the big winter updates for Monster Hunter: World.
Littering the air with hot blue dust, this rare Elder Dragon - the female version of Teostra - is certainly no pushover and will prove to be just as challenging as her male counterpart for newcomers and veteran Hunters alike. Lunastra's arrival in the award-winning action RPG is just one of many huge updates that have and are arriving over the next few weeks.
If you've missed any of the recent announcements or want to know what's coming up, we've got you covered. Don't forget that Monster Hunter: World is currently at 35% off during our Black Friday Sales, so don't miss out if you're just joining the MHW community!
Big blue bonanza!
LUNASTRA UPDATE
The deadly blue fire-breathing dragon joins fellow monsters in the PC version of Capcom's best-ever selling game from today (November 22nd). Her addition means that Hunters who successfully defeat her in battle will be able to collect rare items to craft new armor and weapons for their character and Palico companion.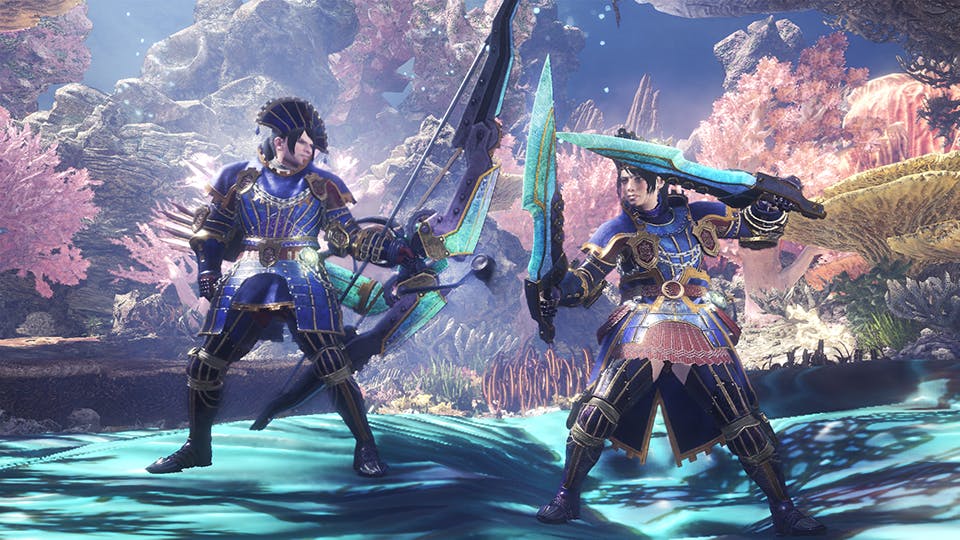 There is also the 'Temporal Mantle' specialized tool, which nullifies damage from powerful attacks by automatically evading. There are a number of more generic updates available too including:
- Depth of Field: Located in the Advanced Graphics Settings, this feature allows you to enable or disable the functionality to adjust focus by changing the camera distance.
- Vignette Effects: Also found in the Advanced Graphics Settings, this will allow you to enable or disable the shading of screen edges by adjusting the brightness between the center and peripheral areas.
- A preset keyboard function: Found in Keyboard Settings, this update allows you to save changes made to the key configuration.
For help taking down Lunastra and other large monsters and Elder Dragons, be sure to check out Fanatical's easy-to-follow guide on their weaknesses.
Other updates worth checking out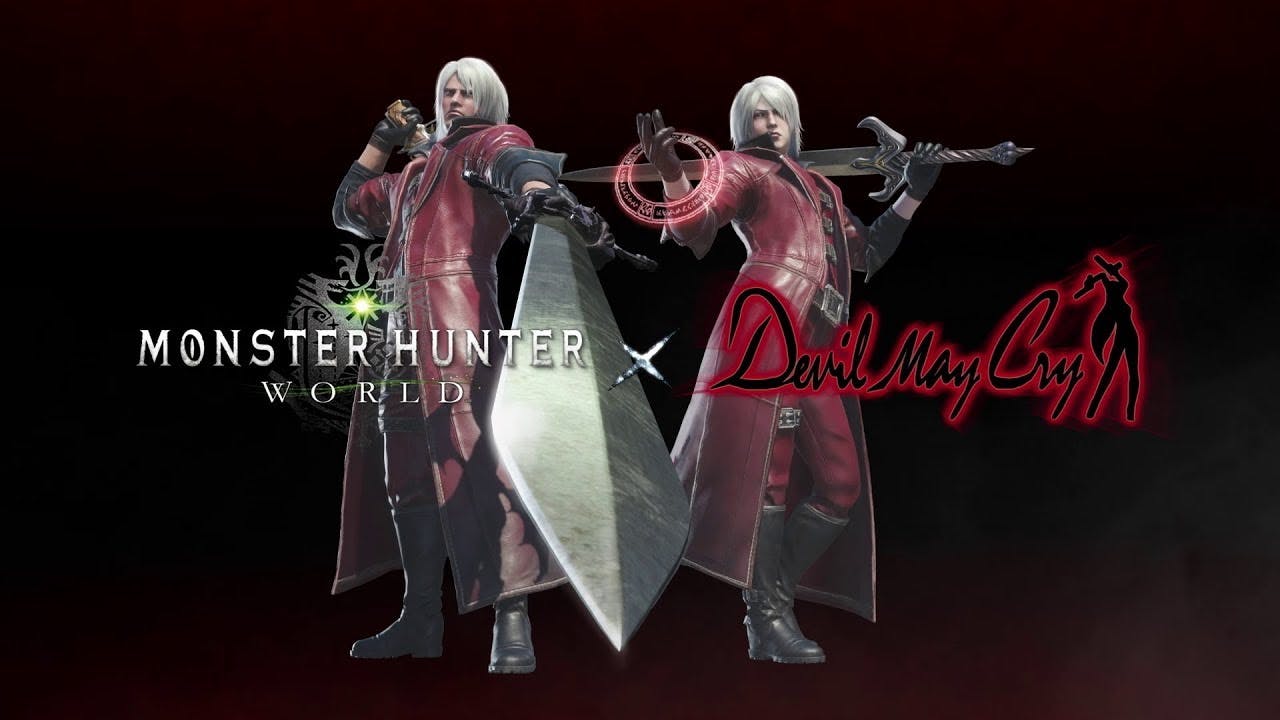 DEVIL MAY CRY COLLABORATION
The Devil May Cry collaboration, another of Capcom's popular franchises, runs until November 29th at 11:59pm UTC. Hunters are able to unlock the iconic Dante outfit (lots of red) as an alpha armor set, as well as the Devil Sword, which falls under the Charge Blade category. You'll also be able to buy the Dual Guns gesture and Devil May Cry sticker set, even after the event finishes.
KULVE TAROTH SIEGE
The Kulve Taroth Siege was due to end on November 15th but has been extended until 11:59pm UTC TONIGHT (November 22nd). This is a special event where up to 16 Hunters attempt to fight the gold-plated Elder Dragon through various sections in the Caverns of El Dorado.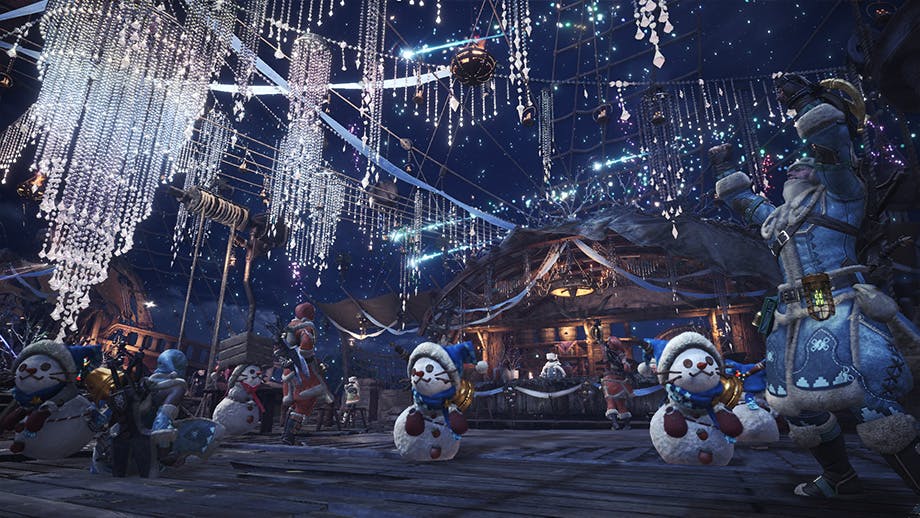 WINTER STAR FESTIVAL
The Gathering Hub will look like a festive wonderland from November 30th at 12am to December 17th at 11:59pm UTC, as Capcom launches its Winter Festival event. Similar to the pumpkin-filled Autumn Festival, Hunters will be able to get some pretty cool login bonuses and limited bounties - as well as a large majority of previous Event Quests that appeared in the former event updates.
Wrapping up warm is essential for your team, so you'll be able to kit your Handler out with the Winter Spirit Coat, as well as the Boa Bell Coat for your Poogle and 'snowcat' armor for your Palico!
---
---
Share this post