The Avengers take on one of their smartest, deadliest foes yet in Crystal Dynamic's new action-adventure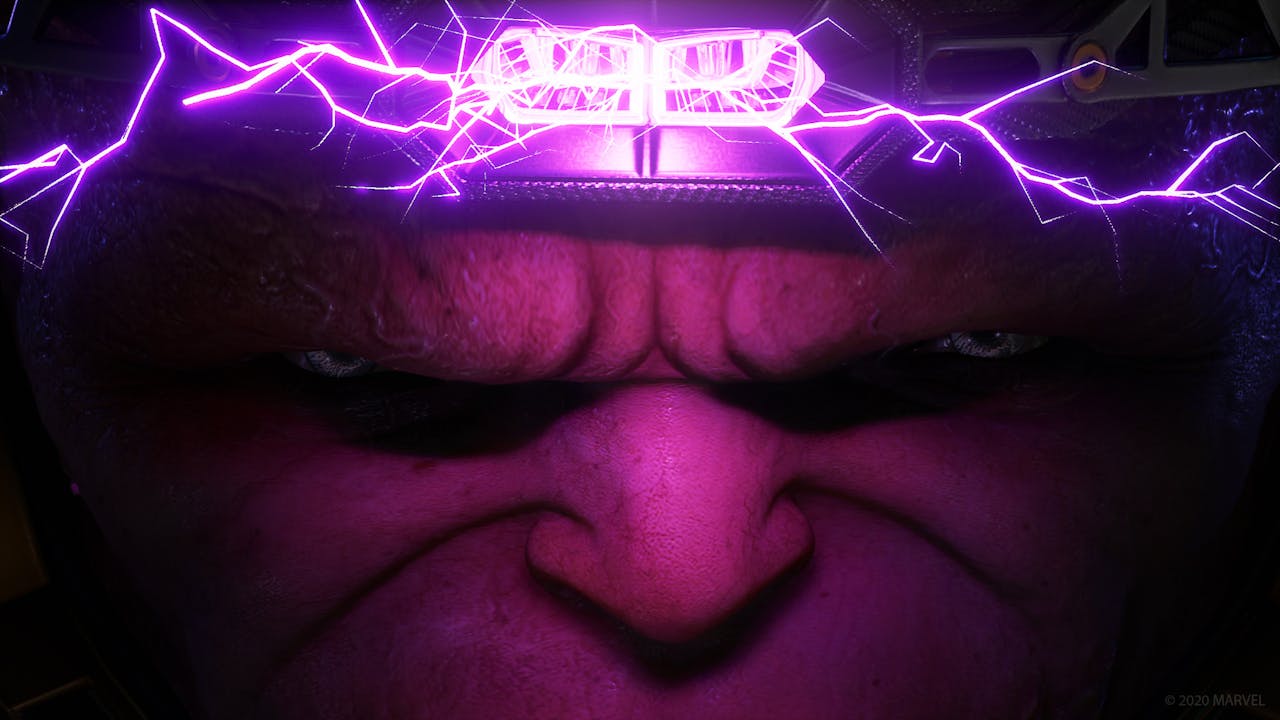 As a recent Marvel's Avengers War Table presentation revealed, the campaign's main antagonist will be the notorious M.O.D.O.K.
Yet, while an imposing force, his persona is perhaps many may not recognise. He's not what you would class as a main villain in the same league of Thanos, Loki, etc.
Instead, he's recently been excluded from most modern iterations of Marvel properties, silently lurking in the background, waiting for his time to shine - which is now. The story of Marvel's Avengers takes place five years after the destruction of a Terrigen Crystal lets out a mist which causes normal humans to gain superpowers.
The Avengers are forced to disband and go into hiding after being blamed for the events that transpired. Five years later and the city of San Francisco is controlled by A.I.M (Advanced Ideas Mechanics), which ensures that superhero heroes remain outlawed in society. It's these events that cause M.O.D.O.K. to enter the frame.
Join us as we take a look at the main antagonist of Square Enix and Crystal Dynamics' action-adventure!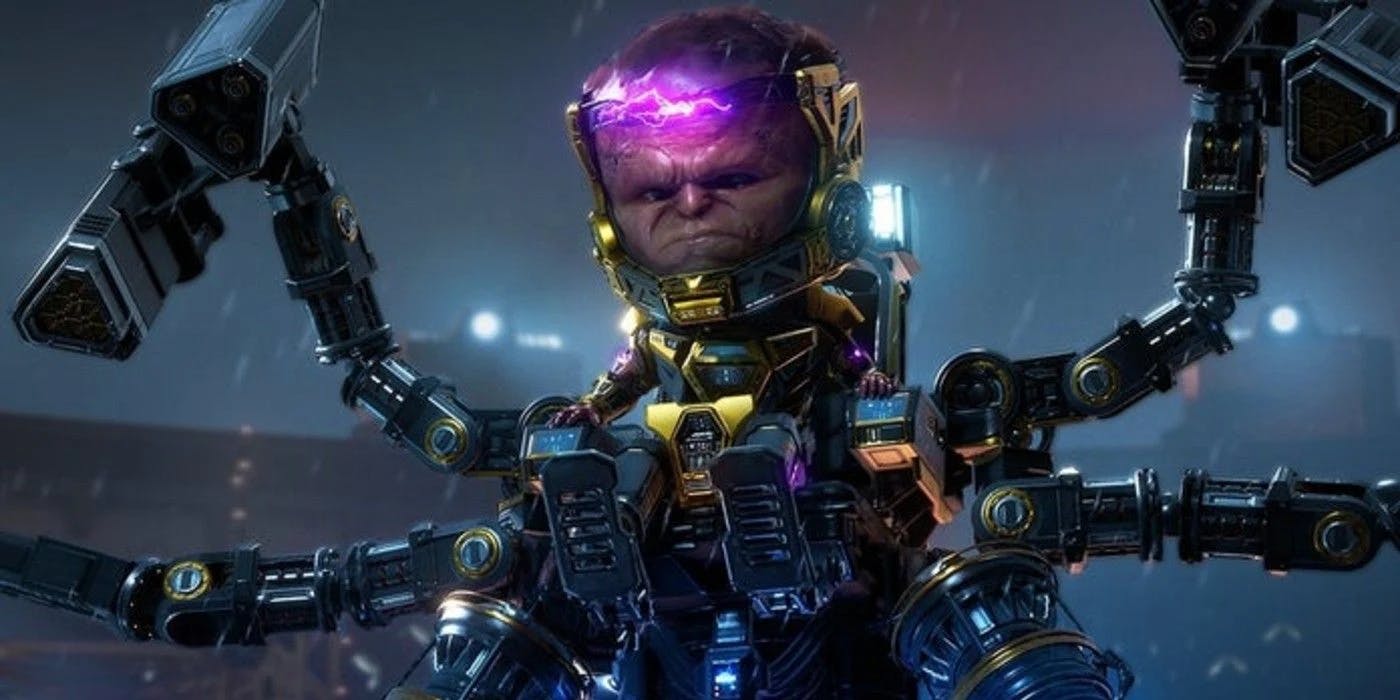 M.O.D.O.K. is an acronym for Mental Organism Designed Only for Killing. He's a villain in Marvel's Avengers, who is the founder of A.I.M and attempts to recruit Kamala Khan into his ranks.
In the comics, AIM are involved with dealing advanced weaponry, however their true intentions in the game are yet to be fully revealed. In the comics, A.I.M overthrew M.O.D.O.K. as his ambition for world domination overtook their desire to advance science, resulting in his death.
Most notable about M.O.D.O.K. is his appearance and the latest promotional image for Marvel's Avengers gives us a first look at his transformation throughout the game. In an attempt to become more intelligent, M.O.D.O.K. undergoes a transformation using the powers of the Cosmic Cube - a powerful object which also doubled as an Infinity Stone in the Marvel Cinematic Universe.
To gain these results, the transformation ended up with his appearance becoming altered in the form of an oversized head.
His early comic book appearances started in 1967 and after his transformation, the villain was pitted against Captain America, in a fight between brains and brawn. In the game, Captain America is seemingly killed within the game's introduction, so it'll be interesting to see how his comic book origins are represented in the main campaign.
Outside of his feud with the american hero, M.O.D.O.K. also fought other heroes in the universe such as Iron Man, Hulk and more. Due to his transformation, his villainy is a force to be reckoned with.
His intelligence always puts him one foot ahead of the competition as he is often able to determine his opponents next move, often feeling like foresight. Due to the weight of his head, he's often seen inside a suit of armour to stabilize his weight and will be doing so in Marvel's Avengers, too.
In the comics it's been known that the character is able to utilise abilities such as telepathy and controlling people's minds. None of this has been suggested in Marvel's Avengers and it looks as though this iteration is taking a more grounded approach.
His suit is equipped with mechanical arms, similar to Doc Ock, and bolted with a range of ranged missile launchers. So how do The Avengers defeat M.O.D.O.K.?
While his intellect is no match, his physical strength is little to none. He's been known to maneuver in a hover chair, alongside his mechanical suit, and removing either of these makes M.O.D.O.K. defenceless. No doubt the key to victory will require The Avengers to work together and battle the villain's intellect as a team.
The plot of Marvel's Avengers sees Kamala Khan globe-trotting to recruit the team and stop the threat he faces, which suggests a culmination will pit the superhero group together.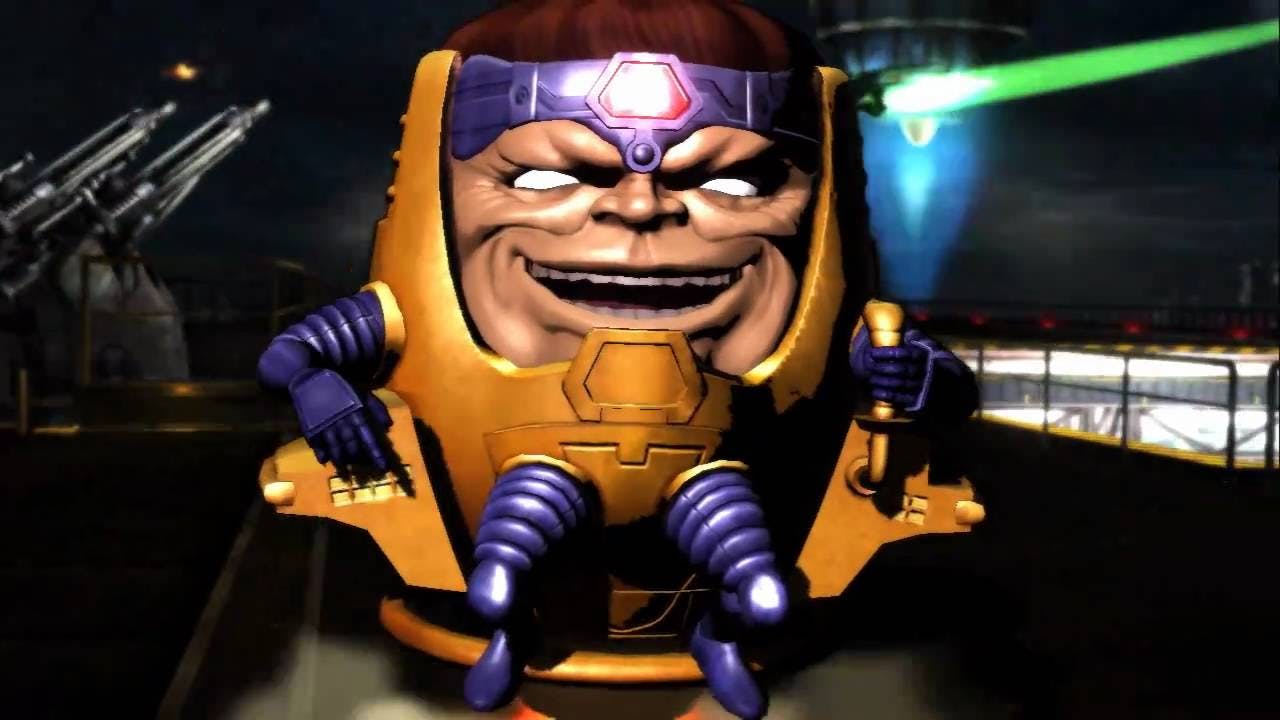 Outside of Marvel's Avengers, M.O.D.O.K. has appeared in various other video game formats. Most recognisable is inclusion in Ultimate Marvel vs Capcom 3, which saw him in his hover chair persona. Here he combined both telekinetic attacks with the brute force of his hover chair to lay down some devastating damage on his opponents.
Additional gaming credits are also included in most other Marvel properties, ranging from Lego Marvel's Avengers to Marvel Ultimate Alliance. A running theme runs throughout all - he is not to be messed with. It's clear Marvel's Avengers aims to use M.O.D.O.K. to his full advantage.
His intellect is second to none and will no doubt prove him to be a formidable foe to the team. As a group who have been shown to be in a rough patch in the game, his methods of persuasion and brains will most likely cause conflict between the group and further friction, pulling them apart.
In order for success, the team will have to come together to fight the treacherous foe and seamlessly blend the game's narrative campaign with the inclusion of co-op multiplayer to make this a reality. M.O.D.O.K. is perhaps the perfect villain to kick off the proceedings of Marvel's Avengers.
Forcing the team to work together is the game's selling point and one this foe will justifiably accomplish.
---
---
Share this post