Marvel's Spider-Man Remastered Antagonists
Find out the who's who of Spider-Man's worst enemies.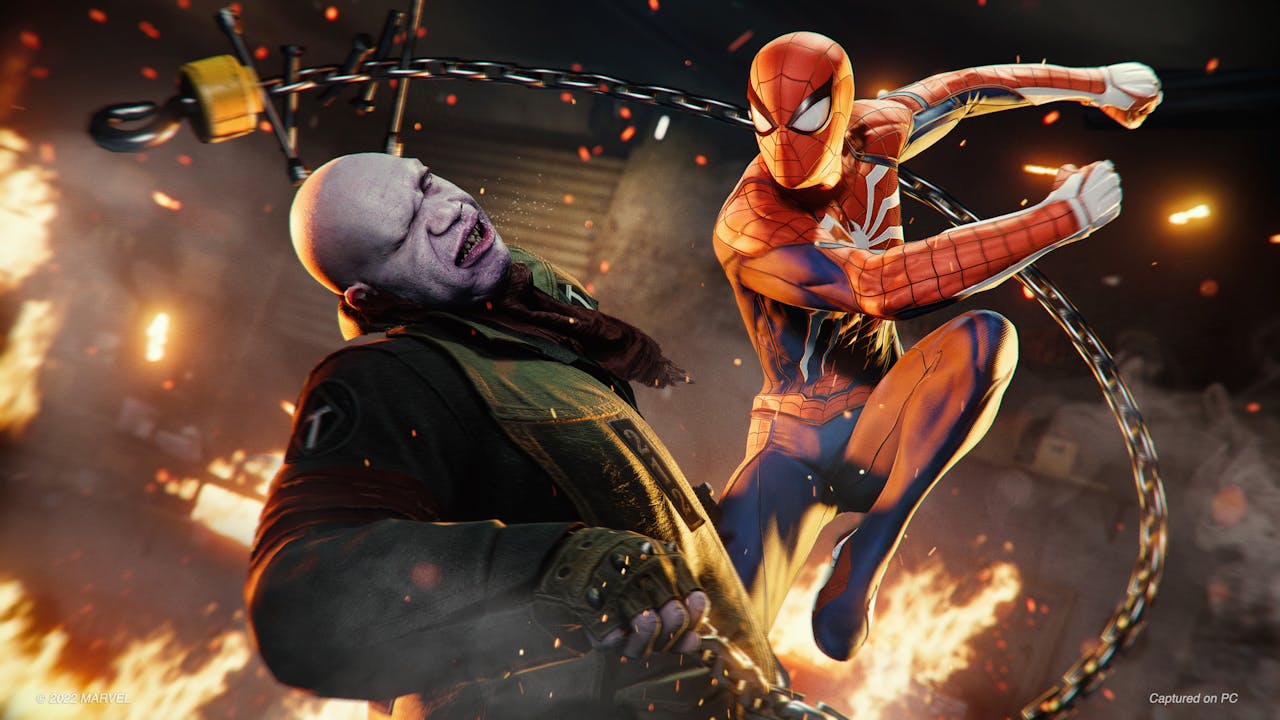 Developed by Insomniac Games in collaboration with Marvel, and optimized for PC by Nixxes Software, Marvel's Spider-Man Remastered on PC introduces an experienced Peter Parker...
Marvel's Spider-Man Remastered is releasing on PC on the 12th of August, 2022, and it wouldn't be a superhero game without Spidey's rogue gallery making his life all that much harder between figuring out his relationship with Mary Jane and having J. Jonah Jameson slandering his name for even breathing. Let us give you a quick rundown of the main villains you'll encounter throughout the game.
Spoilers for the game!
Wilson Fisk (Kingpin)
A businessman who controlled New York's organised crime while under the guise of a philanthropist and a long-time enemy of Spider-Man in his eight-year-long career of being a superhero. He sees himself as the only one who kept the city in check, and he may be right. His arrest at the start of the game creates a power vacuum where every thug is vying for his spot and allows new villains to get their spotlight. Plus, he isn't going to just twiddle his fat thumbs while in the Raft super prison…
Martin Li (Mr. Negative)
Martin Li lost his parents at a young age, but managed to work his way to becoming a billionaire who helps the homeless get back on their feet with his F.E.A.S.T. shelters, where Aunt May works at. However, his dark side is a ruthless crime boss in charge of the Demons gang, with powers that allow him to create illusions and corrupt anyone he wishes. He has a vendetta against the mayor, Norman Osborn, and he won't let his good nature get in the way.
Max Dillion (Electro)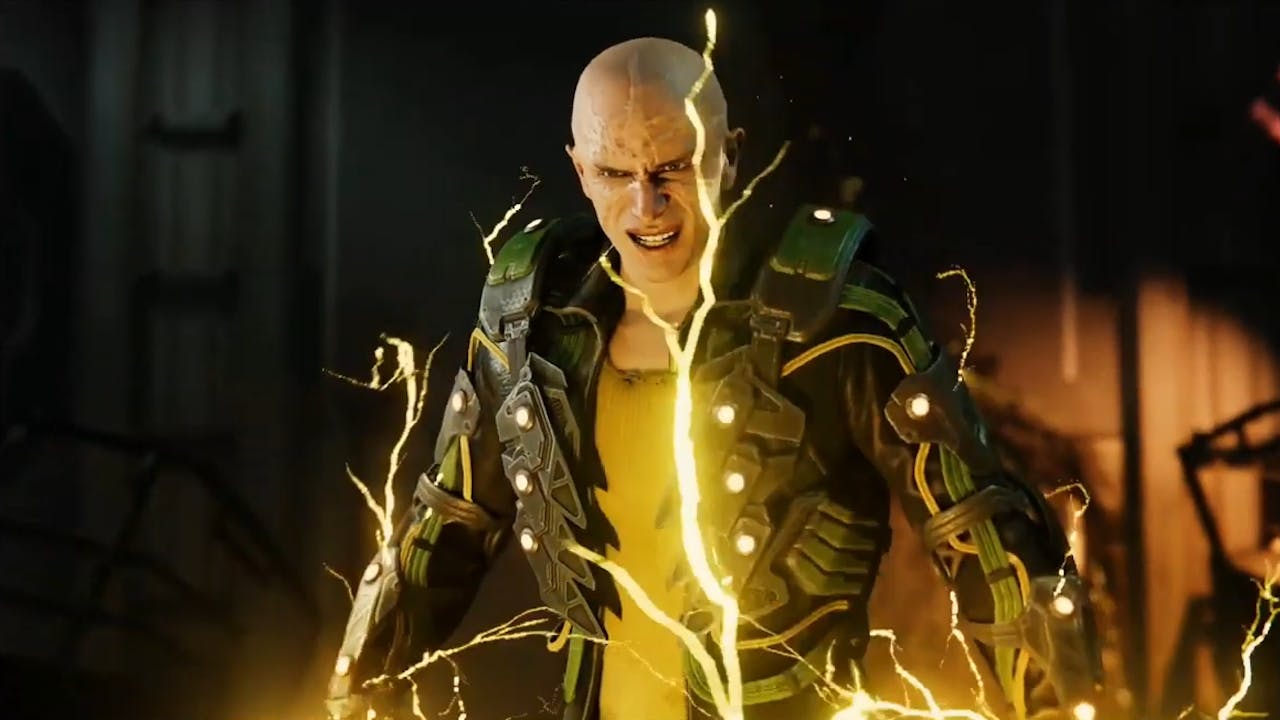 Spider-Man's first super villain with powers; he can control electricity, draining it and using it for destruction. He dreams of becoming a being of pure energy, but he's not going anywhere anytime soon considering he's stuck powering his own prison. He might need some outside help…
Adrian Toomes (Vulture)
Spider-Man's oldest foe, and we're not just talking about his age. He uses a suit that grants him flight… which gave him spinal cancer after so much use. He spends a lot of time on the Raft now, however an opportunity may come that will allow him to fly once again…
MacDonald "Mac" Gargan (Scorpion)
Created to combat Spider-Man and bankrolled by JJJ himself, Mac Gargan is equipped with a suit that has a prehensile tail and deadly poison that can cause his enemies to hallucinate…and possibly strip them down to nothing but their Spider-boxers. He's in severe debt and wants a fresh start in life, but most of all he wants Spider-Man dead.
Aleksei Sytsevich (Rhino)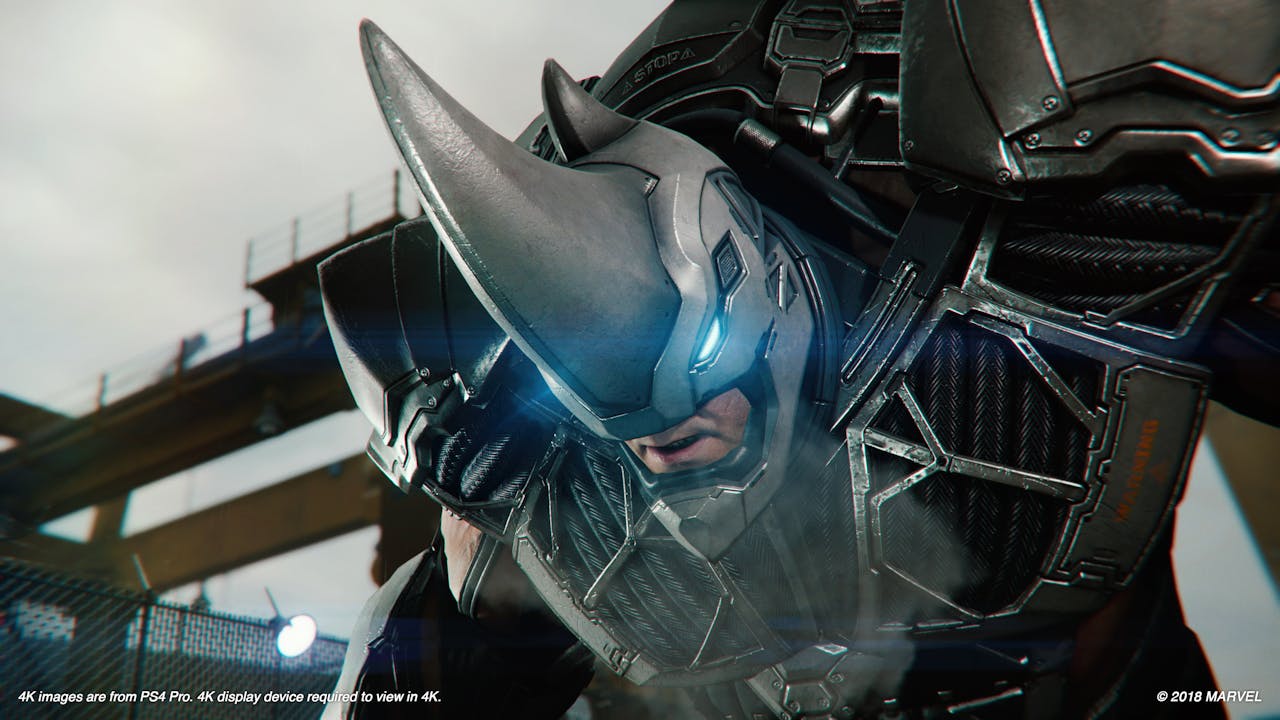 A very large man in a metal suit that is permanently attached to his body. The suit, which has earned him the name Rhino, grants him enough strength to overpower Spider-Man in most cases. However, he wants nothing more than to take the suit off, and he's willing to work with anyone for a chance to be free.
The Mastermind
A mysterious figure hidden in plain sight. They have plans for revenge against Mayor Osborn but they'll need some help for it to come into fruition. They'll break out the most dangerous villains from the Raft and have them execute their dastardly plan, and only Spider-Man and his allies can stop them from destroying the city in the process.
Joseph Martello (Hammerhead)
The boss of the Maggia crime family and main antagonist of The City That Never Sleeps DLC. After being shot in the head and surviving, his skull has been reinforced with an extremely strong metal, earning the name Hammerhead. Despite the whole getting-shot-in-the-head thing, he's a cunning man who will throw New York into disarray and will do anything for power… especially if it screws over Yuri Watanabe of the NYPD.
Developed by Insomniac Games in collaboration with Marvel, and optimized for PC by Nixxes Software, Marvel's Spider-Man Remastered on PC introduces an experienced Peter Parker...
And these are not all the villains Spidey will encounter throughout his journey to save the city. Taskmaster, Tombstone, Shocker, Screwball; they're all dangerous in their own right, and need to be dealt with before Peter can have any semblance of peace. Will you Be Greater? Marvel's Spider-Man Remastered will be released on Steam and the Epic Games Store.
---
---
Share this post