Masterplan Tycoon Hands-on Impressions
I didn't plan for this game to be this fun.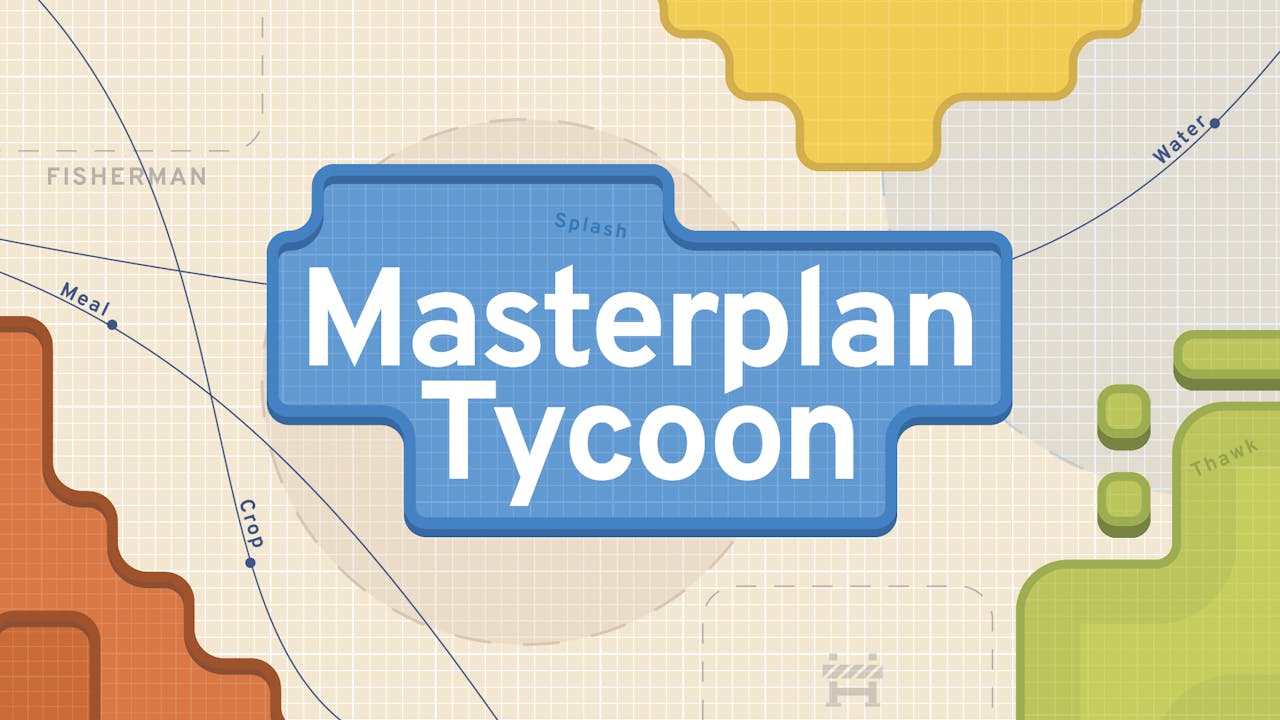 Masterplan Tycoon is a minimalistic resource management sim. Everything in the game is simple and consistent. The nodes are buildings. The pins are contact points between...
I had the chance to check out Masterplan Tycoon ahead of its release date. I never heard of this game before, and I thought to myself I'd at least give it an hour or two of playtime before I started to write this article.
Cut to six hours later, and I needed to stop before it got too late.
Masterplan Tycoon is a minimalist resource management simulator developed by Bureau Bravin and published by Ravenage Games and Doyoyo Games. It strips back most of the fluff that comes with many resource management games like Factorio or Prison Architect and gives you the essentials needed to run a giant factory. I'd compare it to visual programming more than anything else. The entire game can be played with just the mouse, which is quick and intuitive to use.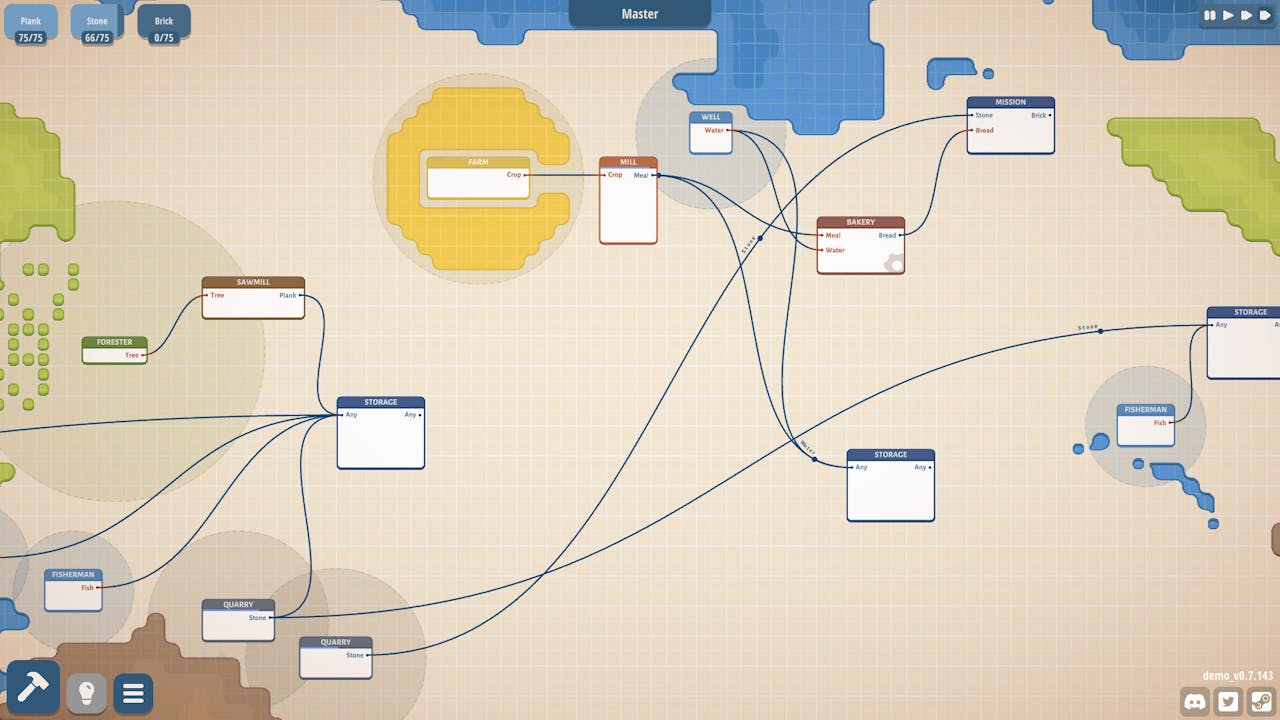 Masterplan Tycoon instantly starts from the main menu, where the title screen is actually part of the main "Master" map. The tutorial is pretty good in guiding you through the start of the game, helping you create a decent basis for what will be a giant factory spanning the entire map. It's really easy to understand since each building is essentially just "input" and "output", but as you grow your factory, things become more like a puzzle you need to solve before everything runs smoothly. However, because of how simple the art style was, I could easily understand what everything was doing.
Outside of the Master map, there are also smaller maps which offer unique challenges, where you have to set up a mini-factory to exploit the unique resources and bring them back to the Master map. To unlock these "missions", you need certain resources which may come from another mission. That's right, you need to create smaller factories for your main factory. It becomes an entire web of interconnected lines, sort of like how real factories work. The missions are both fun and pretty informative and will force you to think a little more outside the box, helping you understand the game mechanics a little better.
My initial play session with Masterplan Tycoon lasted much longer than I anticipated because I enjoyed the pure fun of creating my own factory without needing to deal with other things, like fighting monsters or worrying about the lives of virtual citizens. I do have nitpicks though; I wish I could select multiple parts at once so I could move them elsewhere, the game needs to allow players to zoom out a little further, the lumberyard doesn't regrow the trees you cut down by default, there's only one song that plays on loop, and there is no way to delete created resources like sheep or cotton without needing to harvest them, but they all failed to hamper my enjoyment. I was playing a prerelease build so these issues might be resolved in the full release. If you're into resource management but don't want to deal with crafting pickaxes or swords, this game is for you.
Masterplan Tycoon is a minimalistic resource management sim. Everything in the game is simple and consistent. The nodes are buildings. The pins are contact points between...
Quote from developer Anton Bravin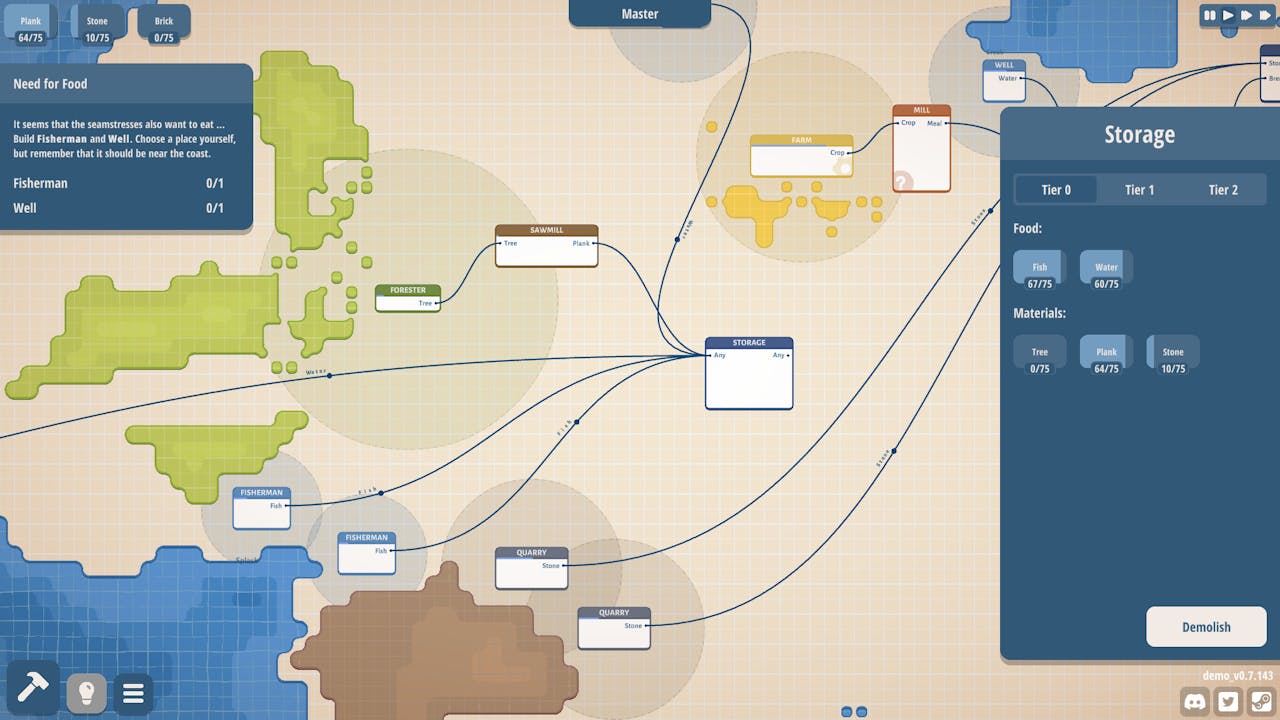 Masterplan Tycoon was born from an idea I had: what if we cross node editors and a resource management simulator? I tested this idea at a game jam in 2018, and a prototype came to life. I decided to continue working on the project alone and fell in love with it. And now, finally, my game has launched, I am excited about it and hope players will love Masterplan Tycoon too!
---
---
Share this post