Get your hands on bonus goodies as well as awesome savings during the event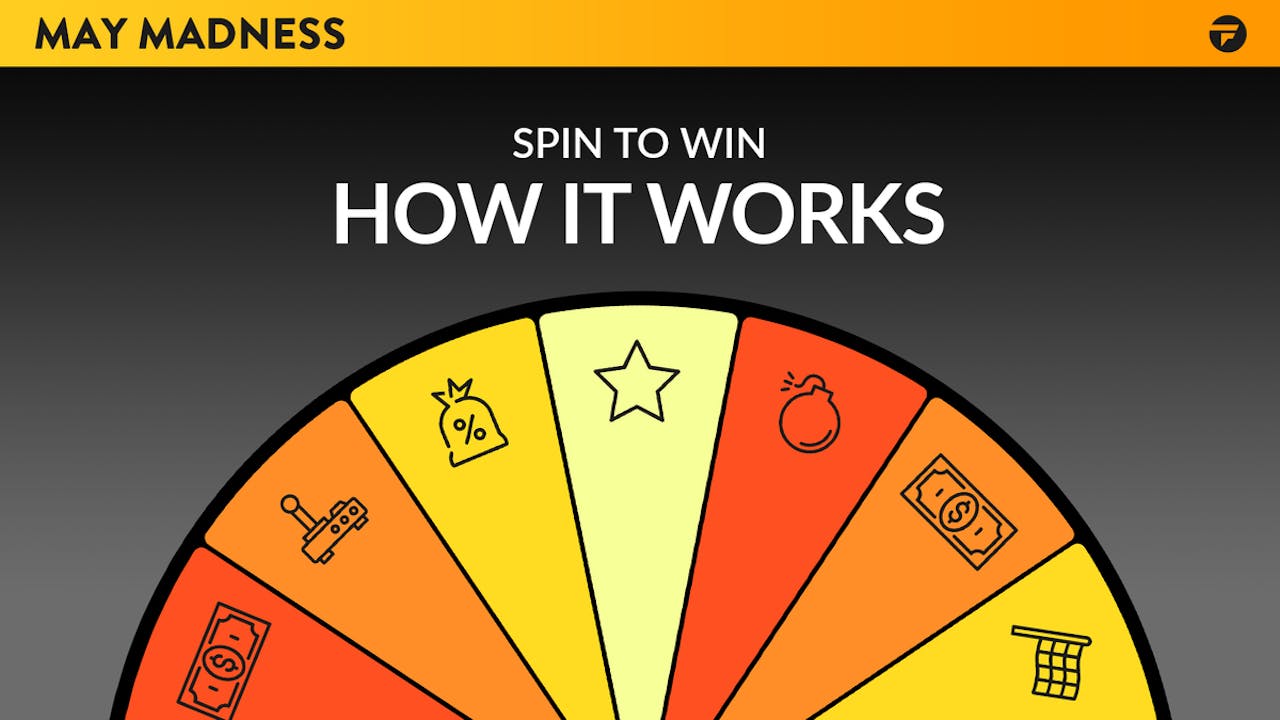 Our fantastic Mystery Madness event has arrived, and you'll be able to select from 1000s of crazy-good game deals from big AAA and Indie publishers throughout the event, with more faces arriving each day.
But that's not all that you could (virtually) walk away with during May Madness, as we're giving you the chance to scoop some extra goodies along with your new batch of Steam Library games. Our Spin to Win wheel is primed and ready, and when you take it for a whirl, there are some truly awesome prizes just waiting for you to win.
First time that you've heard about our Spin to Win? Here's how it works and what you could win!
How can I Spin to Win?
Being able to access our Spin to Win is easy. All you need to do is make a single purchase worth a minimum $10 USD (£8 GBP / €10 EUR) on the Fanatical Store and you'll be eligible for a free spin!
Once you've made your purchase, you'll find your free Spin to Win in your Fanatical Account under 'Order History & Keys'.
For every order you make worth $10+ during the event, you get a spin!
What prizes could I win in Spin to Win?
Is there a limit on how many spins you can have in Spin to Win?
As long as you make a single purchase worth $10 or more, you can Spin to Win. So feel free to come back again when another awesome deal arrives and have another go when you make another $10+ purchase!
The T&Cs
All spins must be redeemed by May 31st at 11.59pm BST. Discount coupons and free spend prizes will expire on June 30th at 11.59pm BST and cannot be used after this date.
Free spend coupons must all be used in a single transaction and coupons outside of USD territories will be converted to your designated currency. All conversion rates are correct as of May 4th, 2021.
PC gaming accessory prizes will be shipped within 14 days of Fanatical being made aware by the winner/s.
---
---
Share this post