A breakdown of the extra goodies available in Middle-earth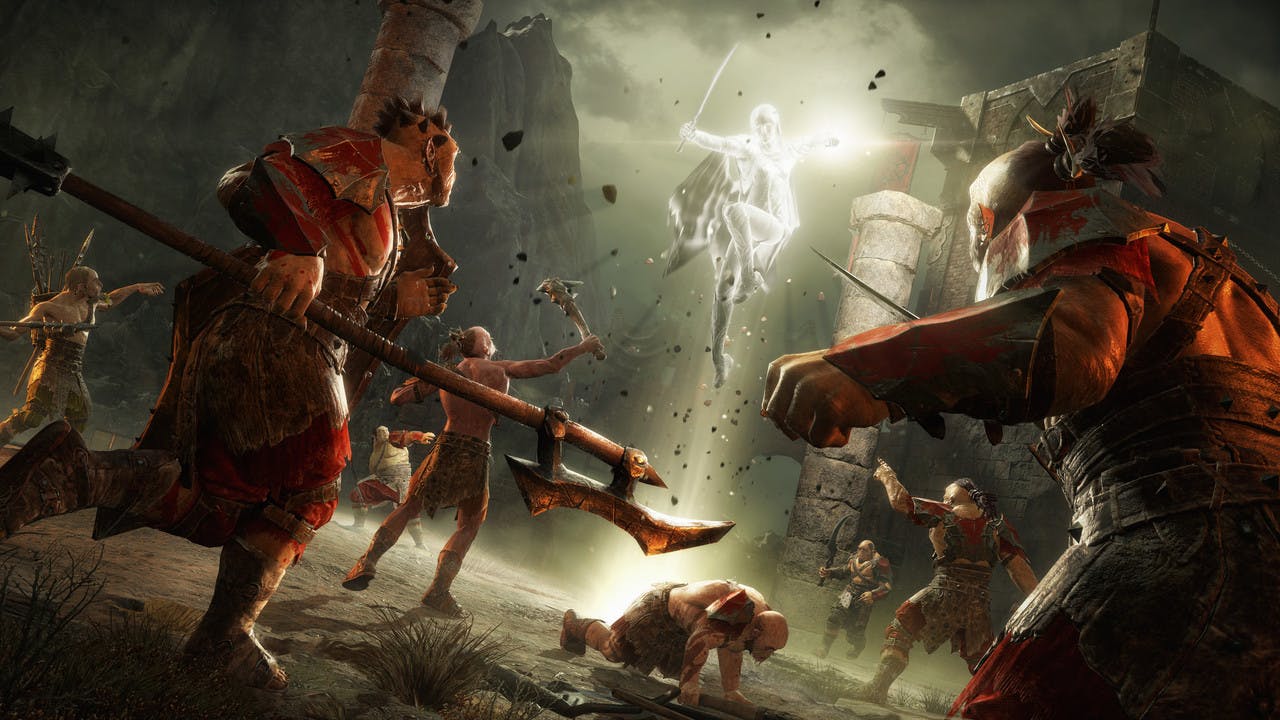 Experience the most expansive version of Warner Bros' epic action RPG with your Middle-earth: Shadow of War Definitive Edition Steam PC key.
Gamers have been asking for it, and now they've got it - Middle-earth: Shadow of War Definitive Edition is an official thing!
With various updates, DLCs and expansions released for the 2017-released action RPG, you'd be forgiven for not knowing every single detail about Shadow of War's post-launch life. The climatic journey of Talion and Elven spirit Celebrimbor going up against the Dark Lord sees players roaming across a vast and incredibly designed Middle-earth setting, capturing fortresses and defending them not long after.
The core game itself is enjoyable, but the added content not only freshens things up, it also gives players a brand new perspective on the open-world environment - playing through story missions as characters previously classed as NPCs (non-playable) as well as adding new enemies to battle.
If you haven't played Middle-earth: Shadow of War yet, or you're looking to give your SoW playthrough a nice boost, here's everything you'll get with the definitive edition.
What's included in the definitive edition?
Aside from the main game, the definitive edition will four big expansions, two Story and two Nemesis.
The Blade of Galadriel Story Expansion sees players control Eltariel, the Blade of Galadriel, as she hunts the newest Ringwraith. The expansion also includes Orc Allies & Side Missions, new boss fights against the Ringwraiths and Dark Talion, light wielding combat and the Legendary Gear Set for Eltariel.
The Desolation of Mordor Story Expansion follows the adventures of Baranor, the Captain of the Tower from Minas Ithil, who travels deep behind enemy lines in the Eastern Deserts of Mordor to raise an Easterling Army. Also included within this expansion are new side missions featuring Torvin, new Human Mercenaries and Bodyguards, The Desert of Lithlad region and the Were-wyrms Beasts.
The Outlaw Tribe Nemesis Expansion introduces the Outlaw Tribe - Mordor's ultimate rebels, defying the domination of the Dark Lord and the Bright Lord alike and fighting for the Age of the Orc - while the Slaughter Tribe Nemesis Expansion adds the Slaughter Tribe, feared by others for their savagery and renowned ferocity in combat. Both of these expansions will result in thousands of new Nemesis System enemies, followers and stories, as well as weapons, fatalities and brutalities.
That's not all!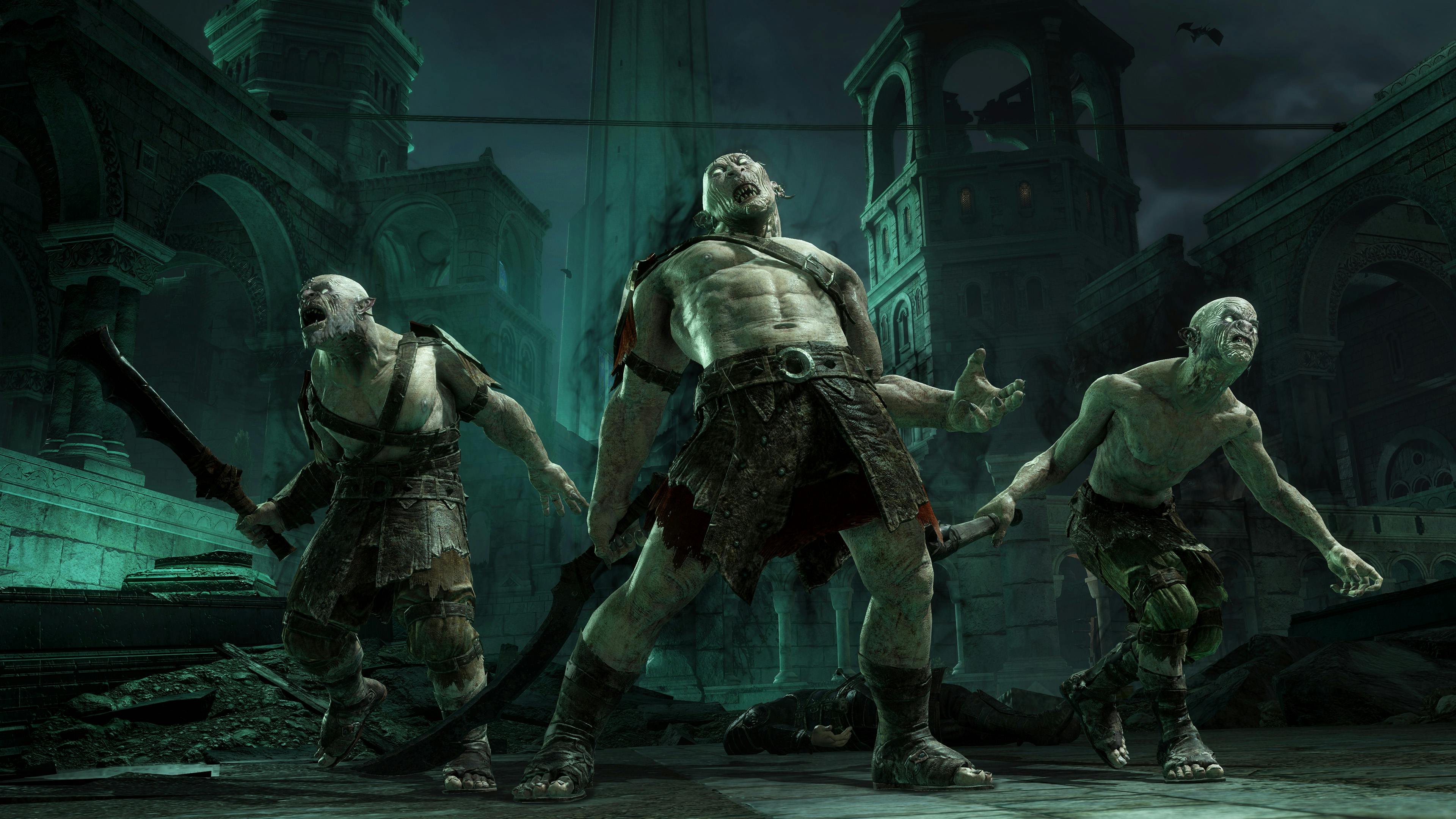 In addition to the expansions above, Warner Bros and Monolith Productions have been busy working on a range of different enhancements and free content updates as well as the hundreds of updates made during Shadow of War's post-launch to date.
Difficulty Levels: The game now features Brutal and Gravewalker difficulty levels.
Endless Siege: Players can now defend fortresses against never-ending waves of Sauron's forces.
Gear Upgrades: Mirian can be used to raise the level of a piece of gear to their current level, and use gems to re-roll abilities.
Market Closure: The market and microtransactions have been completely removed.
Nemesis System Enhancements: Numerous improvements including further depth to combat encounters and player interactions, added traits and behaviors for Orc enemies, more Legendary Orcs to encounter and more ways to get Training Orders.
Online Pit Fights & Conquests: An added search feature to challenge specific players' Overlords and fortresses in Friendly Mode.
Photo Mode Upgrades: Players can capture every battle with new filters, frames and textures in Photo Mode.
Player Stats: A new player stats page has been added to track in-game enemy kills, dominations and betrayals.
Powering Up: Follower level cap has been increased to 80, enemy Captain level cap has been increased to 85, greater XP rewards, new Prestige skills, upgrades and more.
Rebellion: Players can now crush rebel Ologs and Uruks who undermine the Bright Lord.
Skins: New player skins for Celebrimbor, Eltariel, Dark Eltariel, Baranor and Serka.
Updated Post-Game: Streamlined post-game Epilogue (formerly Shadow Wars) with new narration from Shelob, the Witch-king and Dark Talion - plus new Masks of the Nazgul player rewards.
So, there you have it, new expansions and tons of improvements carefully (and probably lovingly) created for gamers to fully embrace Middle-earth: Shadow of War. The ring is calling, grab your Middle-earth: Shadow of War Definitive Edition Steam PC key now!
---
---
Share this post