Milla Jovovich's Artemis character heading to Monster Hunter World: Iceborne
Special collaboration ahead of the Monster Hunter movie's arrival this Christmas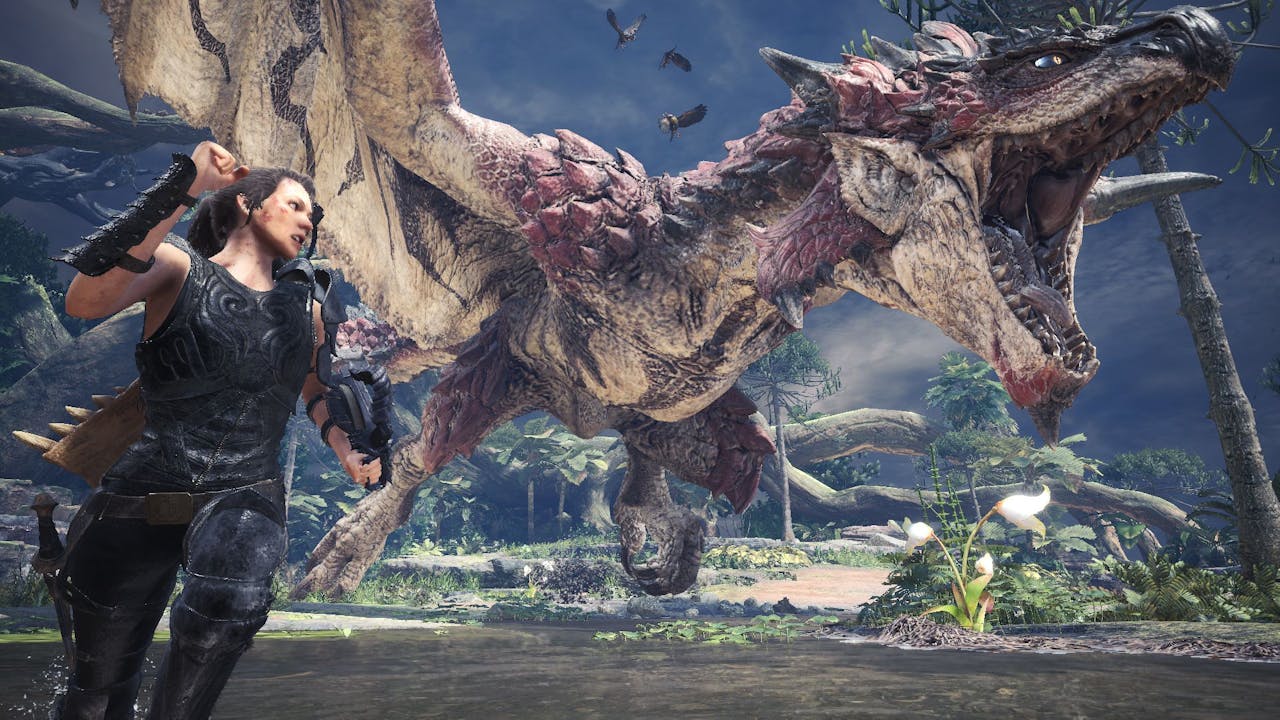 Get ready to explore a brand-new ecosystem in the critically-acclaimed Monster Hunter: World with your highly-anticipated Iceborne expansion Steam PC key!
Hunters will be gearing up for a trip to the cinema this Christmas to see the Monster Hunter movie - but they'll also get the chance to see one of the main characters in video game form too.
As part of special collaboration, heroic members of the Fifth Fleet will be able to take part in limited time, film-inspired Event Quests in Monster Hunter World: Iceborne from December 4th. Plus, you'll also get the chance to play as the character Captain Artemis, who will be played by Milla Jovovich in the upcoming movie - launching on December 25th.
In the special two-part Event Quest, hunters can go head-to-head with the fearsome Black Diablos depicted in the movie during the initial solo quest, before attempting to overcome the massive Greater Rathalos in the second portion. It's worth noting that these quests will only be available for players who have achieved Master Rank.
For those valiant enough to succeed, items such as special gear, layered armor, new titles, a new background and Guild Card pose will be unlocked. As well as this, all Iceborne players will be able to claim one limited time item pack filled with useful items as a log-in bonus to celebrate the upcoming film, starting on November 27th.
In the upcoming movie, which hopes to build on Capcom's highly-popular and best-selling action RPG video game, an elite military force led by US Army Ranger Captain Artemis find themselves transported through a portal to another realm where gigantic beats roam freely. It's here that they meet 'The Hunter' - played Tony Jaa - who they entrust to help them survive in this unforgiving world and attempt to find a way home.
The movie also stars Ron Perlman (Sons of Anarchy, Hellboy) as 'Admiral' and Meagan Good (Shazam!, Anchorman 2: The Legend Continues) as a member of the military group. Jovovich is no stranger to Capcom's video game worlds having played 'Alice' in six of the Resident Evil movies. Paul W. S. Anderson, producer of the RE movies and Jovovich's husband, is also at the helm for Monster Hunter.
---
---
Share this post