New graphics update for Minecraft after NVIDIA partnership
Minecraft just announced an update and it's a bit of a game changer!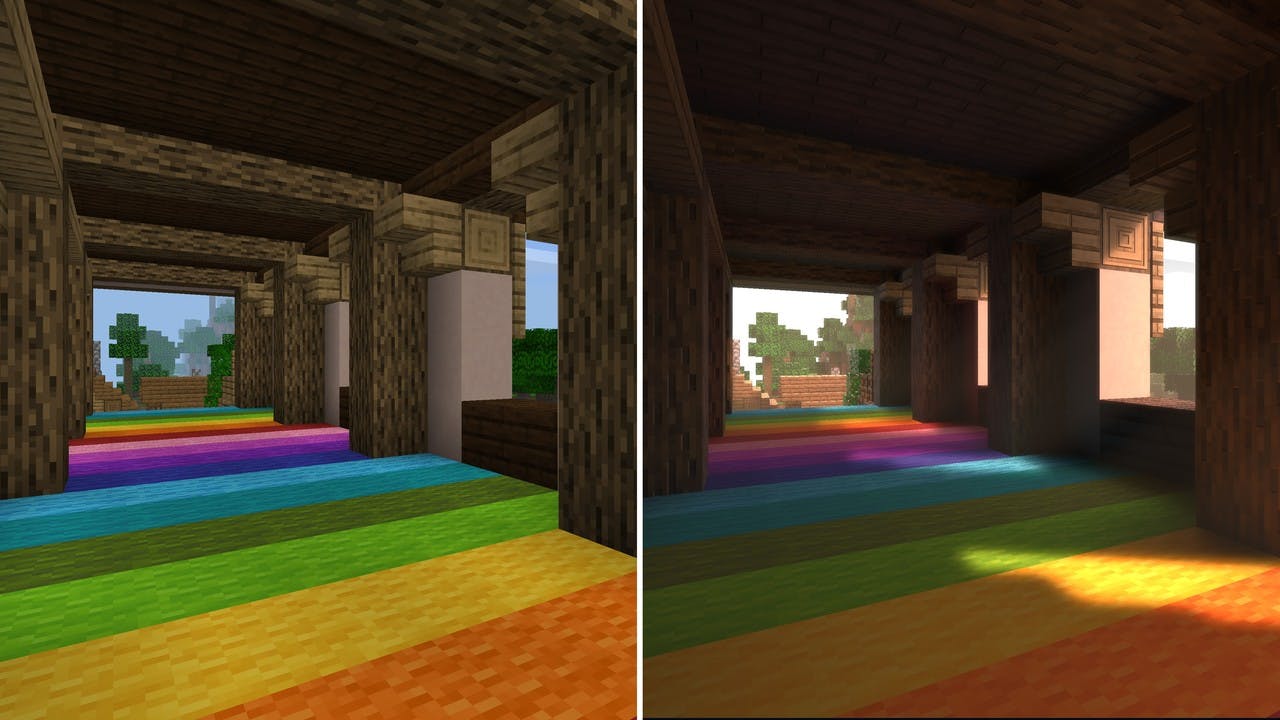 After announcing that the 'Super Duper Graphics Pack' is no longer in development because 'it proved to technically demanding to implement'. Players were left disappointed over missing out on improved graphics for Minecraft - such as lighting and shadows, more reflective surfaces and 4K resolution support for some devices.
Instead Mojang, the makers of Minecraft, announced on August 19th at Gamescom in Cologne, Germany that there would be an overhaul to the graphics, and that they have partnered with NVIDIA to improve the experience of the game which will now include 'Raytracing'. Hooray, we hear you say, but unfortunately this update will only available on Windows 10 with devices that are capable of DirectX R, such as a NVIDIA GeForce RTX GPU.
The plan is then to expand it to future platforms that support DirectX R Raytracing in the future, but as of yet no date is currently set for when either of these releases will be; however, it will be available to anyone using one of Nvidia's 2060, 2070, or 2080 cards as well as the Super and Ti variants of those cards. Raytracing improves how realistic a scene is, by rendering how the light within the game operates and interacts with objects on a finer level, creating more believable shadows & reflections. It brings a 'natural' feel to the game based on how the light falls through the foliage, or is emitted from elements, such as lava.
"Ray tracing sits at the center of what we think is next for Minecraft," Saxs Persson, Head Creative Director for Minecraft at Microsoft, said in a statement. "GeForce RTX gives the Minecraft world a brand-new feel to it. In normal Minecraft, a block of gold just appears yellow, but with ray tracing turned on, you really get to see the specular highlight, you get to see the reflection, you can even see a mob reflected in it."
In a joint press release, Microsoft & NVIDIA said "Path tracing simulates the way light is transported throughout a scene. It presents a unified model for lighting calculations for many different types of effects that have traditionally been implemented separately using rasterized or hybrid renderers"
Don't believe it could make such a difference? See for yourself
Minecraft Ray Tracing reveal
---
---
Share this post