Get ready to push the furniture in front of the windows again!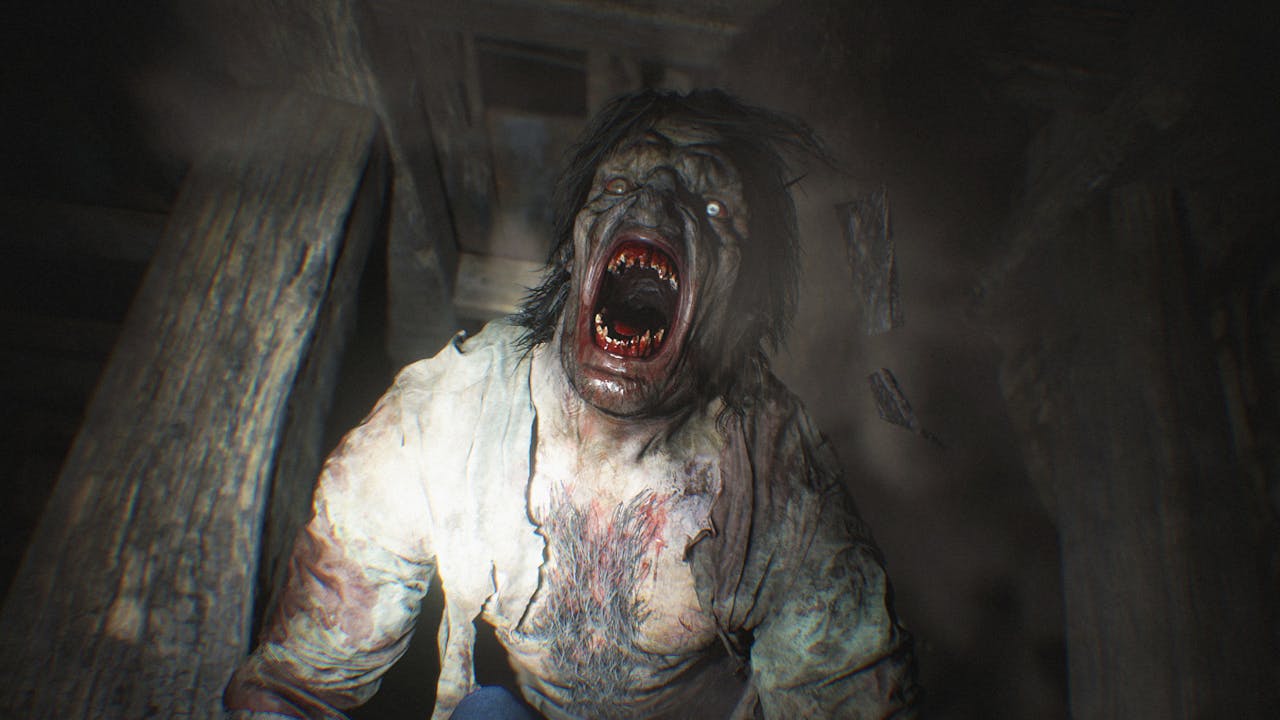 Experience survival horror like never before with your Resident Evil Village Steam PC key. Includes the new online multiplayer Resident Evil Re:Verse game.
If the thought of being enclosed in a small room with terrifying monsters trying to claw their way in to feed on your flesh is your kind of gaming experience, you might be in luck.
A small snippet of gameplay footage of the first-person action horror Resident Evil Village has hinted that this 'horde' type scenario used in previous Resident Evil instalments could be returning for the upcoming 2021 release from Capcom. The latest gameplay snippet came as part of Sony's 'PS5 First Play' video - as reported by IGN - in which Sony invited professional tennis player Naomi Osaka along to play some of the exciting new titles that will be heading to the PS5.
In the video (below), Osaka is seen playing Spider-Man: Miles Morales and RE Village - as well as discussing how gaming helps her relax between busy months of playing tournaments and training.
For a brief few seconds during the RE VIllage gameplay (around the 2:38 mark), protagonist Ethan Winters is seen pushing a book shelf across a boarded up window, next to a small wooden box dashed with yellow paint. Gamers that are familiar with the likes of Resident Evil 4 and Resident Evil 5 will remember specific scenarios during which an onslaught of enemies attempt to break into the room in which you're occupying - and the only way to slow them down and prevent a mass build-up of enemies hacking at you or biting you is to move furniture across the windows.
Players must hold off for a certain amount of time, or by taking out a certain number of enemies, before a cut scene kicks in - which then sees you make your escape. It's not quite clear just yet as to whether this will merely be a cutscene feature, but from the footage seen in the First Play PS5 video - and other previously shown gameplay elsewhere in which the old dude with the shotgun gets ripped through the ceiling - we'd be surprised if this didn't feature in the final game as a player-enabled action.
The Resident Evil 2 Remake also had similar defense features, in which Leon and Claire could find a limited supply of boards to use across the windows of the Police Department to prevent zombies from smashing through - however, this wasn't in the horde mode-style of RE4 and RE5 as players could easily make haste from that area.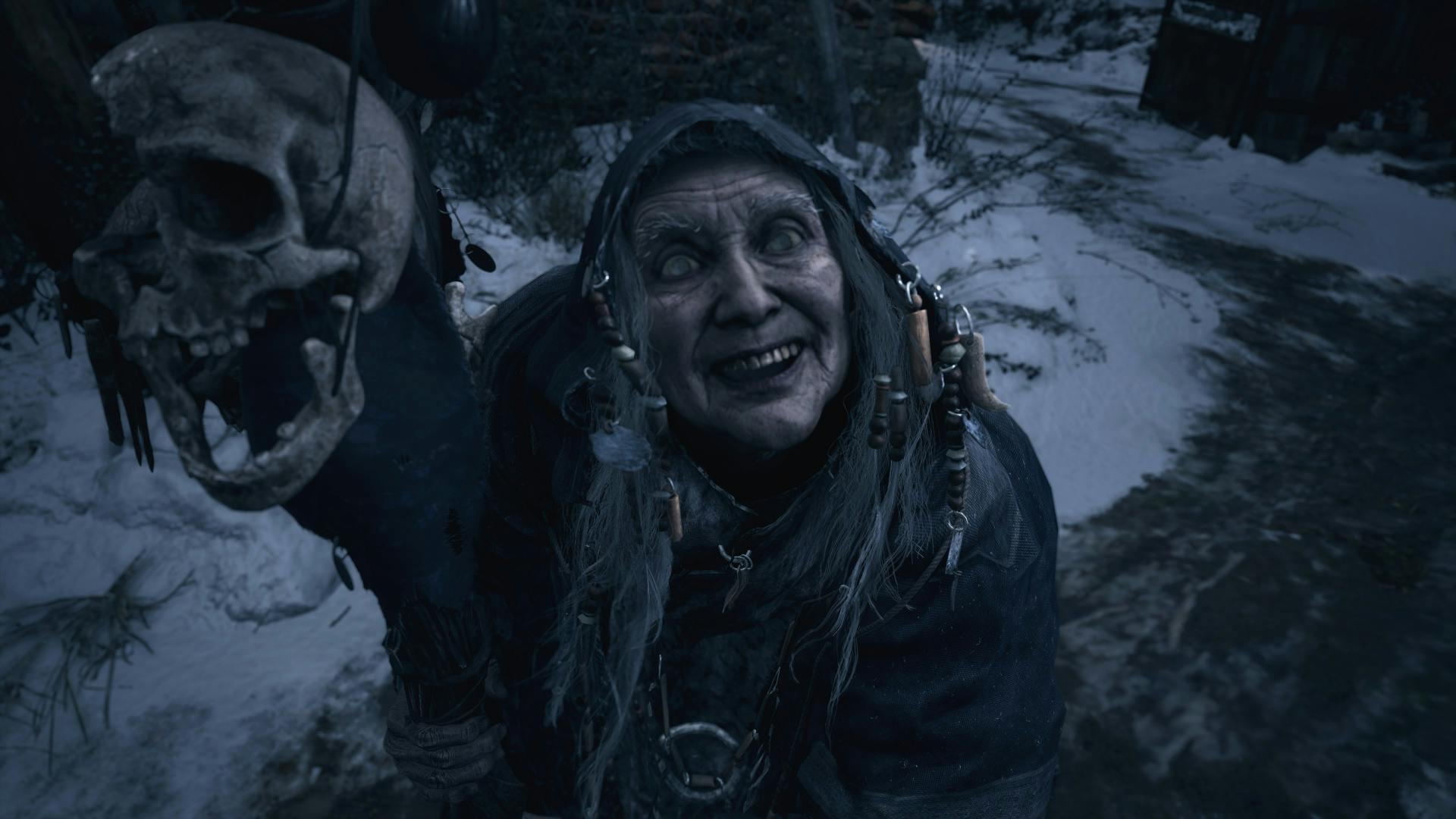 Following the events of Resident Evil 7, RE Village features an all-new storyline in which Ethan and his wife Mia are living peacefully in a new location, free from their past nightmares. But as they begin to build their new life together, tragedy befalls them once again.
Chris Redfield, the legendary hero from previous Resident Evil games, suddenly disrupts their life - throwing a devastated Ethan into a new and twisted nightmare in search of answers. Chris has typically been a hero in the Resi Evil series, but his appearance in Resident Evil Village seemingly shrouds him in sinister motives.
Those bravely stepping into the wintry, isolated village will experience every heart-pounding, up-close battle and terrifying pursuit through a first-person perspective, as you fend off nightmarish beings and explore new locations - all built with the powerful and updated RE Engine previously used in Resident Evil 7, the Resident Evil 2 & Resident Evil 3 remakes, and Devil May Cry 5.
You'll witness a host of new adversaries inhabiting the enigmatic village that will relentlessly hunt Ethan and hinder his every move as he attempts to make sense of the new nightmare he finds himself in. Test your nerve beyond the realms of Resident Evil's notorious zombies and Las Plagas parasite-controlled beings with a new threat... werewolves!
---
---
Share this post