The hefty weapons you'll be using against even bigger beasts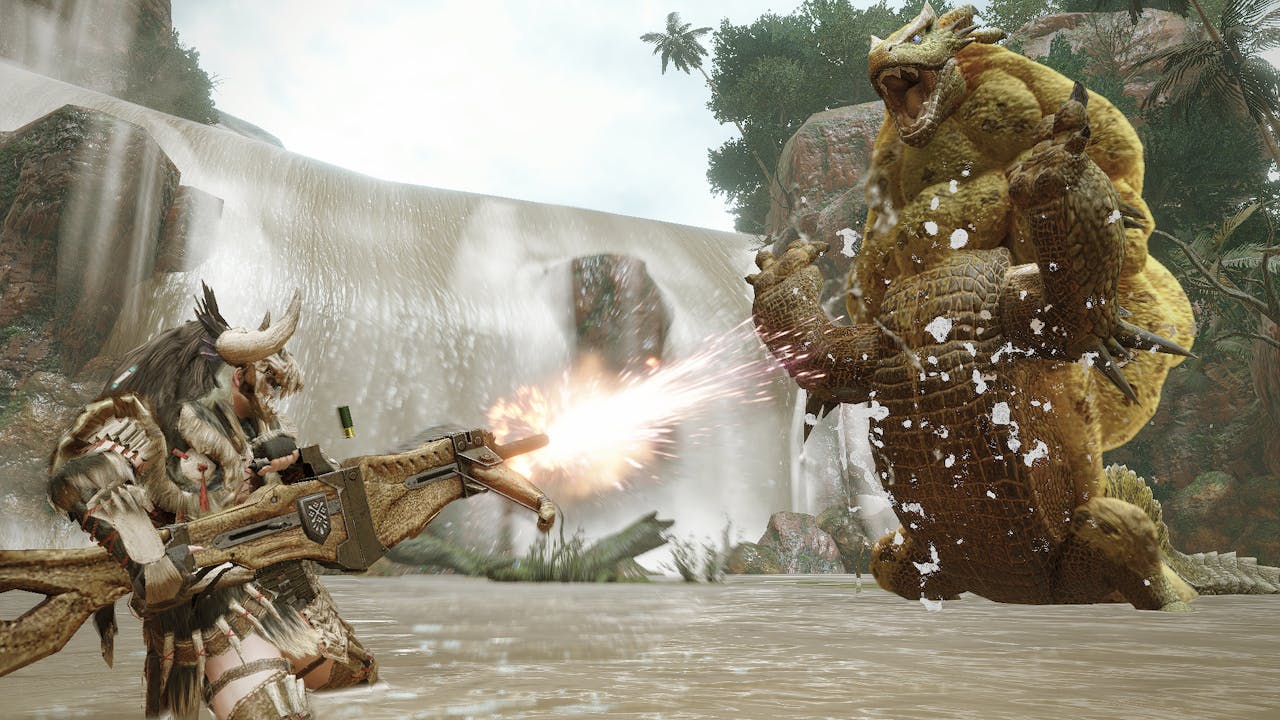 Rise to the challenge and join the hunt with your Monster Hunter Rise Steam PC key. In the latest installment in the award-winning and top-selling Monster Hunter series,...
The man with the Golden (Bow)gun
A huge part of the appeal in Monster Hunter Rise is how differently all the weapon types feel to the player. Some are fast but weaker, others are strong but slow - it can take some time to find the right fit.
The Heavy Bowgun, Light Bowgun, and Bow are good if you want to have some distance between you and your enemy. A Heavy Bowgun relies on a charged shot that can be challenging for new players.
The Light Bowgun or the Bow are better ways to get accustomed to monster hunting from a distance.
I'll take S words for 500, Alex
When one ponders monster hunting, swords naturally come to mind. Traditionalists would love the Sword and Shield for its more typical combat, but those wanting something a bit more bold have a bevy of choices.
Sword and axe enthusiasts will get a kick out of the Switch Axe and the Charge Blade. Players can switch between a sword and an axe on the fly with both of these weapons, but the former is better for those preferring nimble combat than the latter.
Another good pick for those who love speed are the wily Dual Blades with their lightning fast attacks.
The Great Sword and the Long Sword make up the remaining two weapon types in Monster Hunter Rise. With its Spirit Blade attacks, the Long Sword is quite flashy in a fight.
More brutish types will dig the Great Sword with its heavy attack style that packs a wallop.
That's too many words, break it down for me
To recap, there are 14 weapon types to look forward to in Monster Hunter Rise:
- Bow.
- Light Bowgun.
- Heavy Bowgun.
- Long Sword.
- Great Sword.
- Dual Blades.
- Sword and Shield.
- Switch Axe.
- Charge Blade.
- Hammer.
- Hunting Horn.
- Lance.
- Gunlance.
- Insect Glaive.
The best thing is, you can experiment with all of them right from the beginning to see which suits your playstyle. Grab your officially licensed Monster Hunter Rise Steam PC key from Fanatical now - or opt for the Monster Hunter Rise Deluxe Edition for bonus content!
---
---
Share this post