You'll have new weapons and tricks to hunt beasts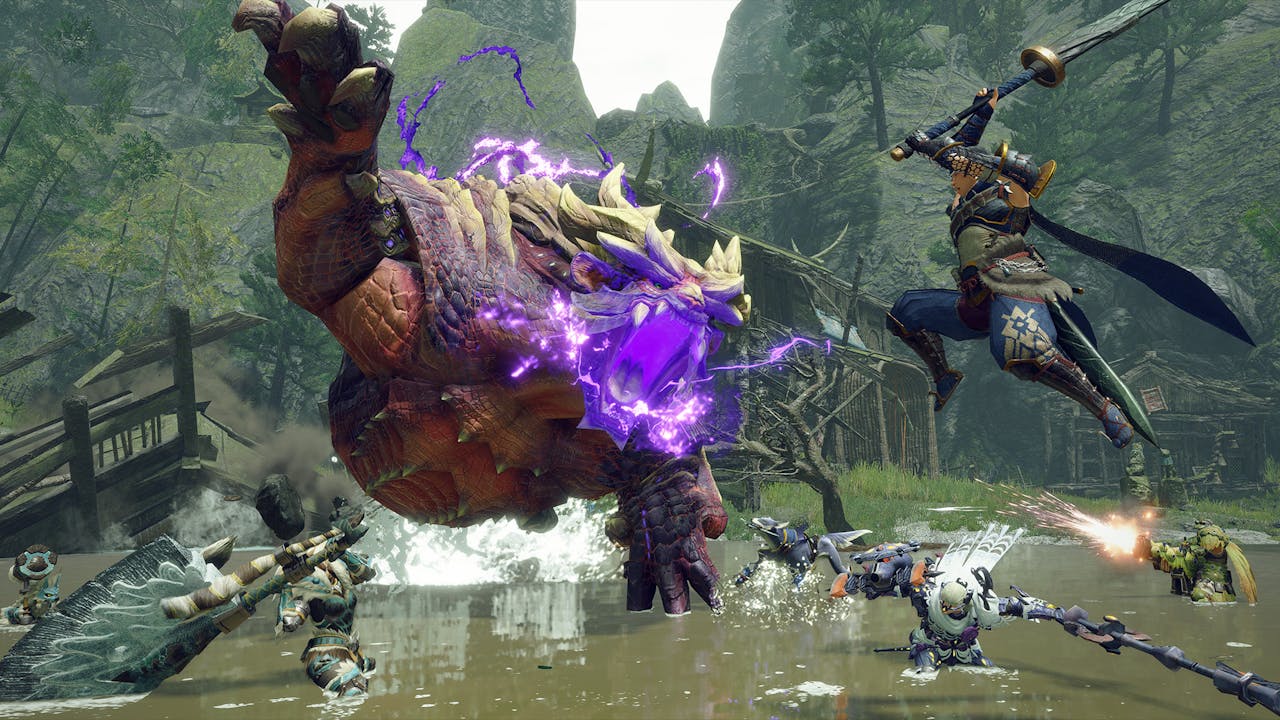 Rise to the challenge and join the hunt with your Monster Hunter Rise Steam PC key. In the latest installment in the award-winning and top-selling Monster Hunter series,...
It's slaying time! Releasing on January 12, 2022 on Steam, Monster Hunter Rise is the brand-new installment in the popular Monster Hunter franchise and pits you against ferocious beasts.
What is Monster Hunter Rise?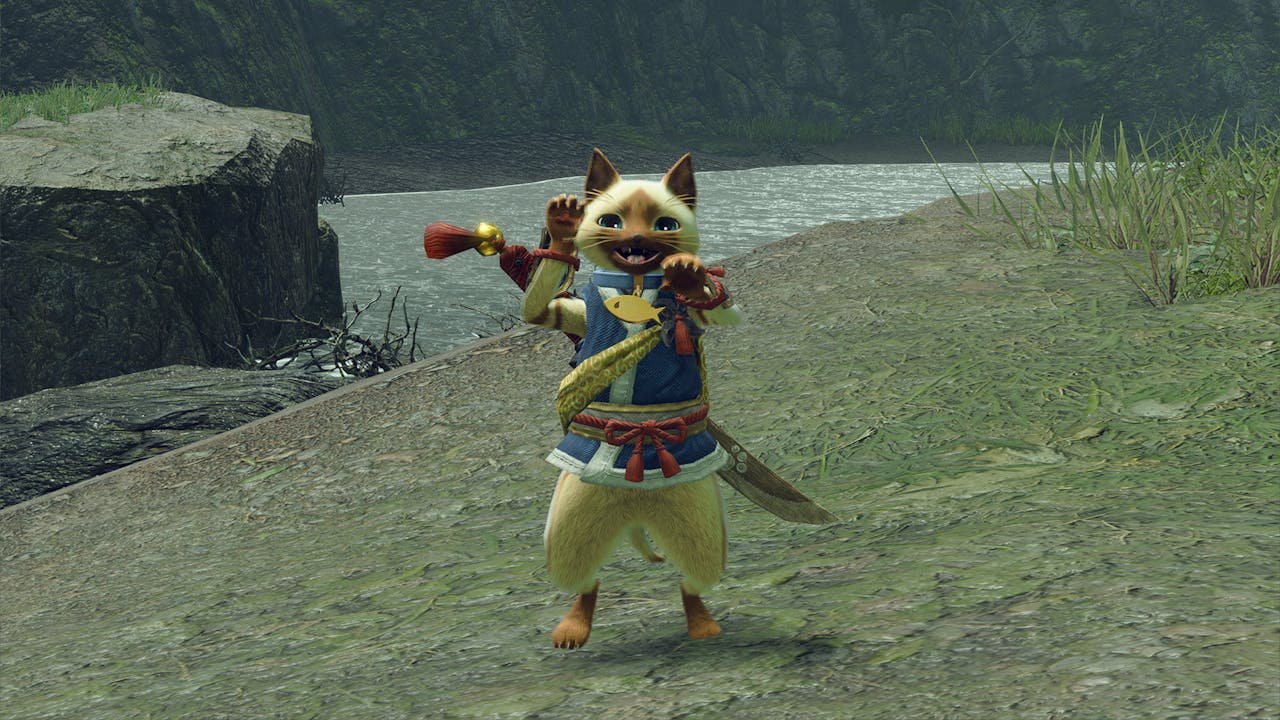 For those jumping into the latest action RPG from the critically-acclaimed series for the first time on PC next year, Monster Hunter Rise transports you to Kamura Village, a colorful and tranquil setting that attracts visitors with its unique culture and hunting technologies. With rumors of another impending calamity known as 'The Rampage' coming to the village, Hunters will be trained and prepped to tackle dozens of huge monsters in combat - and further enhancing their abilities and power by upgrading weapons and armor from defeated beasts.
New features appearing in Monster Hunter Rise and the Monster Hunter franchise for the first time include the Wirebug grappling tool that can be used while standing or in mid-air, as well as the 'Wyvern Riding' technique, allowing Hunters to take control of a monster and yield spectacular battle sequences during a hunt.
In addition to 'Felyne' Palicoes making a return to assist you on quests, Monster Hunter Rise also introduces Palamutes, a personalized and rideable 'Canyne' companions that will provide players with a new set of attack options.
The Monsters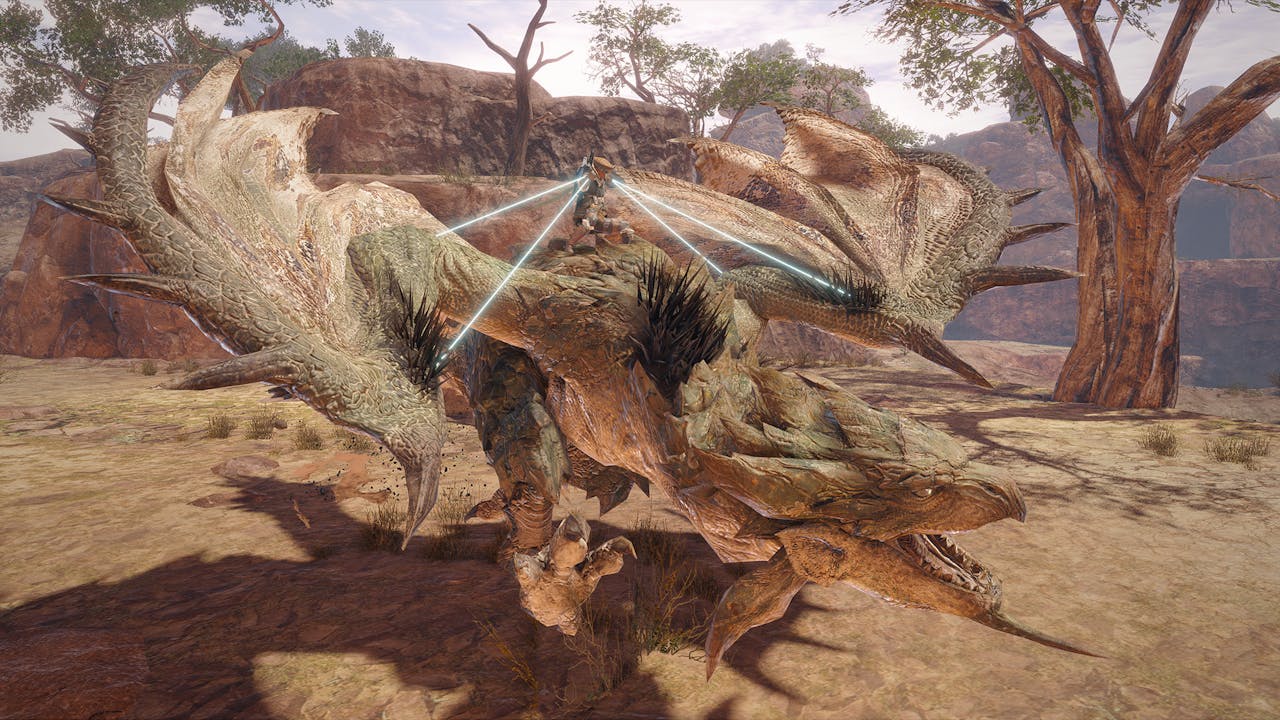 There are over 70 small and large monsters wandering across these lands in Monster Hunter Rise, so it's worth getting prepped for any dangers that await you in Capcom's upcoming action RPG for Steam.
Having already been a hit with Nintendo Switch fans, Monster Hunter Rise will soon be bringing that same Japanese folklore-inspired world to PCs around the globe, with a number of additional visual and performance-enhancing optimizations too. Whether you're a veteran Hunter who has experienced the likes of Monster Hunter: World and the vast Iceborne expansion, or if you're jumping in for the first time with this addition, it's worth having a catch-up on the monsters you'll be facing, and the best way to approach them.
We'll see 23 small monsters and 27 large monsters return from previous games, including Basarios, Anjanath and Pukei-Pukei.
Whilst there are also 22 new monsters added to the game, including 19 large monsters.
These include the Magnamalo, which is a fanged wyvern that bears resemblance to a tiger and can attack back to back with relentless assaults.
As well as the Goss Harag, which has distinctive white and brown fur and will spit freezing liquid onto its arms to create blades of ice that it'll use as a weapon. Now that's cool!
The Weapons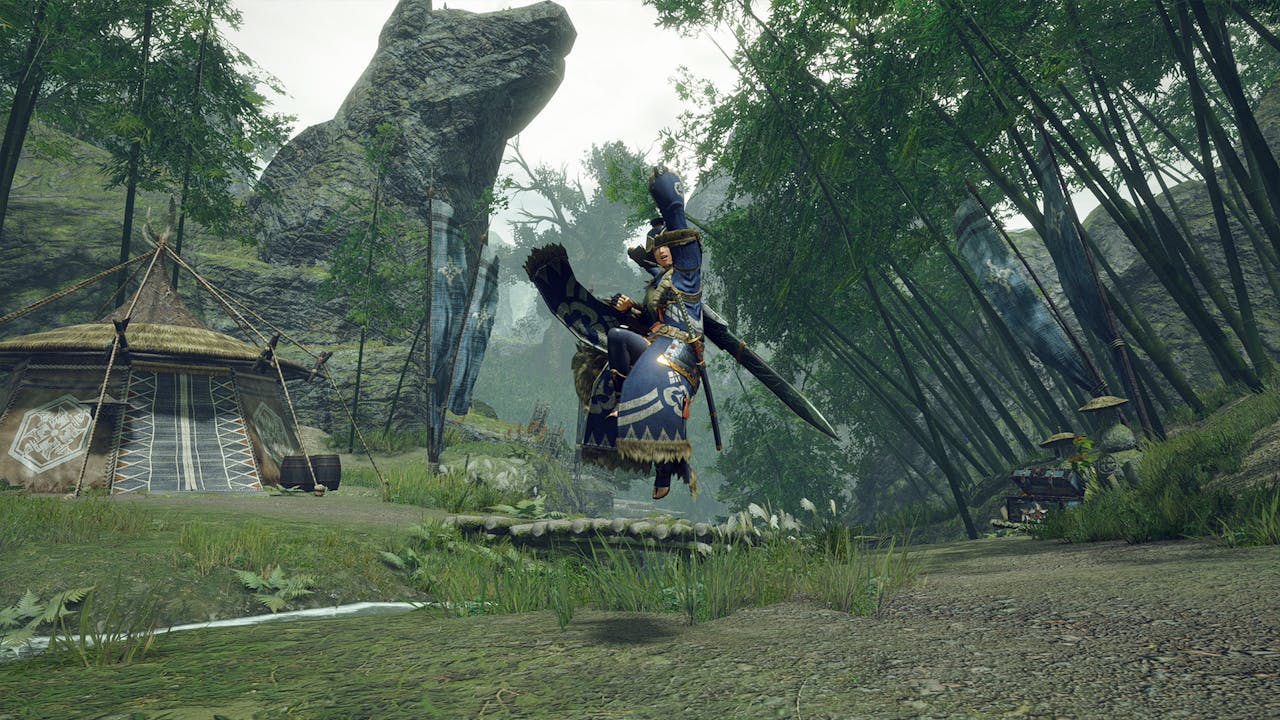 Your weapons are a key part of your arsenal when taking down the monsters. A huge part of the appeal in Monster Hunter Rise is how different all the weapon types feel to the player. Some are fast but weaker, others are strong but slow - it can take some time to find the right fit, especially when there are 14 weapon types in the game.
The Heavy Bowgun, Light Bowgun, and Bow are good if you want to have some distance between you and your enemy. A Heavy Bowgun relies on a charged shot that can be challenging for new players.
When one ponders monster hunting, swords naturally come to mind. Traditionalists would love the Sword and Shield for its more typical combat, but those wanting something a bit more bold have a bevy of choices.
Sword and axe enthusiasts will get a kick out of the Switch Axe and the Charge Blade. Players can switch between a sword and an axe on the fly with both of these weapons, but the former is better for those preferring nimble combat than the latter.
Another good pick for those who love speed is the wily Dual Blades with their lightning-fast attacks.
The Great Sword and the Long Sword make up the remaining two weapon types in Monster Hunter Rise. With its Spirit Blade attacks, the Long Sword is quite flashy in a fight.
More brutish types will dig the Great Sword with its heavy attack style that packs a wallop.
Switch Content
It's been confirmed that Monster Hunter Rise on Steam will come with all of the content released on Switch so far. As well as future updates at the same time as the Nintendo counterpart.
Capcom have also unveiled the Monster Hunter Rise: Sunbreak DLC expansion during a Nintendo Direct event, which will invite Hunters to travel to an eerie new setting, experiencing an all-new storyline with a menacing new monster to face. And it's been officially confirmed that the Sunbreak expansion will arrive at the same time on PC and Switch.
Grab your officially licensed Monster Hunter Rise Steam PC key from Fanatical now ahead of launch and save!
---
---
Share this post