More Cyberpunk 2077 details shown in new trailer & surprise announcement
Story, combat and activities are all present in the new trailer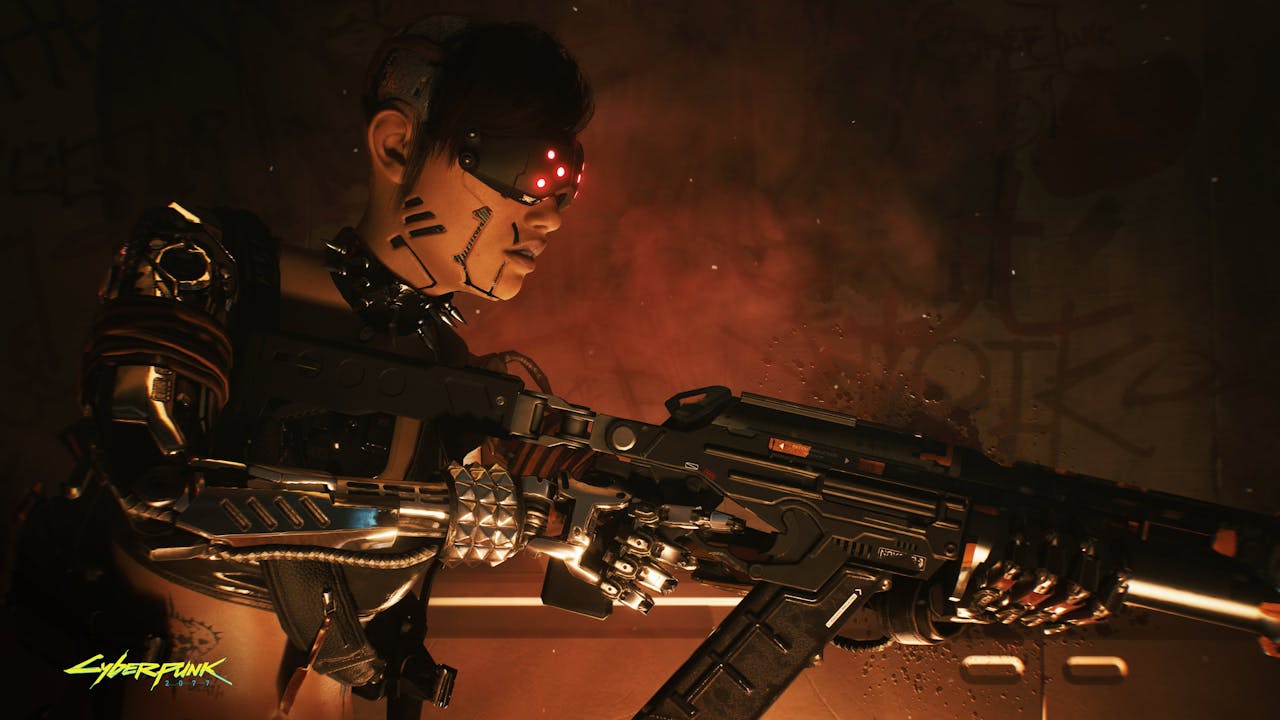 The much-hyped Cyberpunk 2077 may have been delayed until November 19, 2020 but that hasn't stopped CD Projekt Red showing off more footage for the game, plus a surprise announcement!
New trailer
The trailer gives us a further glimpse into the neon-filled setting of Night City. The dark futuristic city is looking full of interesting characters and things to do, with fights, bars and ermm snuggling all shown off in the trailer. From this, we can say that the open-world map is going to be full of things to do and find.
We have also got an insight into the types of missions in the game. Cyber-enhanced mercenary, V, will have to work with fellow outlaws to recover a prototype biochip from a corp and also go on a stealth assassin mission.
At the end of the trailer, we also saw combat and it looks slick. Lots of high powered weapons can rain carnage on your enemies. As well as there being hand to hand and car combat offering different ways to take down a target.
Cyberpunk 2077 anime announced
Working with Netflix, there will be an all-new anime series set in the Cyberpunk universe. CYBERPUNK: EDGERUNNERS tells a standalone, 10 episode story about a street kid trying to survive in the body-obssessed, technology-heavy Night City. To stay alive he becomes a mercenary outlaw known as an edgerunner.
"We are so excited to finally reveal that we are working on an anime in the Cyberpunk
world," said Adam Badowski , Cyberpunk 2077 Game Director and CD PROJEKT RED
Head of Studio. "We've devoured just about all the cyberpunk fiction there is to watch, read,
and play; it's a genre that leaves so much room for creativity, and has had such a strong
influence on us. CYBERPUNK: EDGERUNNERS is our love letter to cyberpunk as a whole,
and to stories told in animated form."
The series is going to be produced by Japanese animation studio Studio Trigger. Who have worked on a TV series for Little Witch Academia and created Kill la Kills, as well as the Indivisible game's opening animation. The original score will be composed by Akira Yamaoka, who also composed for the Silent Hill series.
Like many gaming fans, Trigger are very excited for the game and for creating the anime series too.
"We at TRIGGER are thrilled to work with CD PROJEKT RED to create a brand-new story
set in the world of the highly anticipated Cyberpunk 2077. It's a huge challenge to adapt this
universe into an anime, but we are eager to face it head-on," said Masahiko Otsuka , CEO,
Studio TRIGGER.
The CYBERPUNK: EDGERUNNERS series will premiere on the streaming service in 2022.
---
---
Share this post