Mortal Kombat 11: Aftermath - Franchise-first story expansion includes RoboCop
New story, characters, stages and more!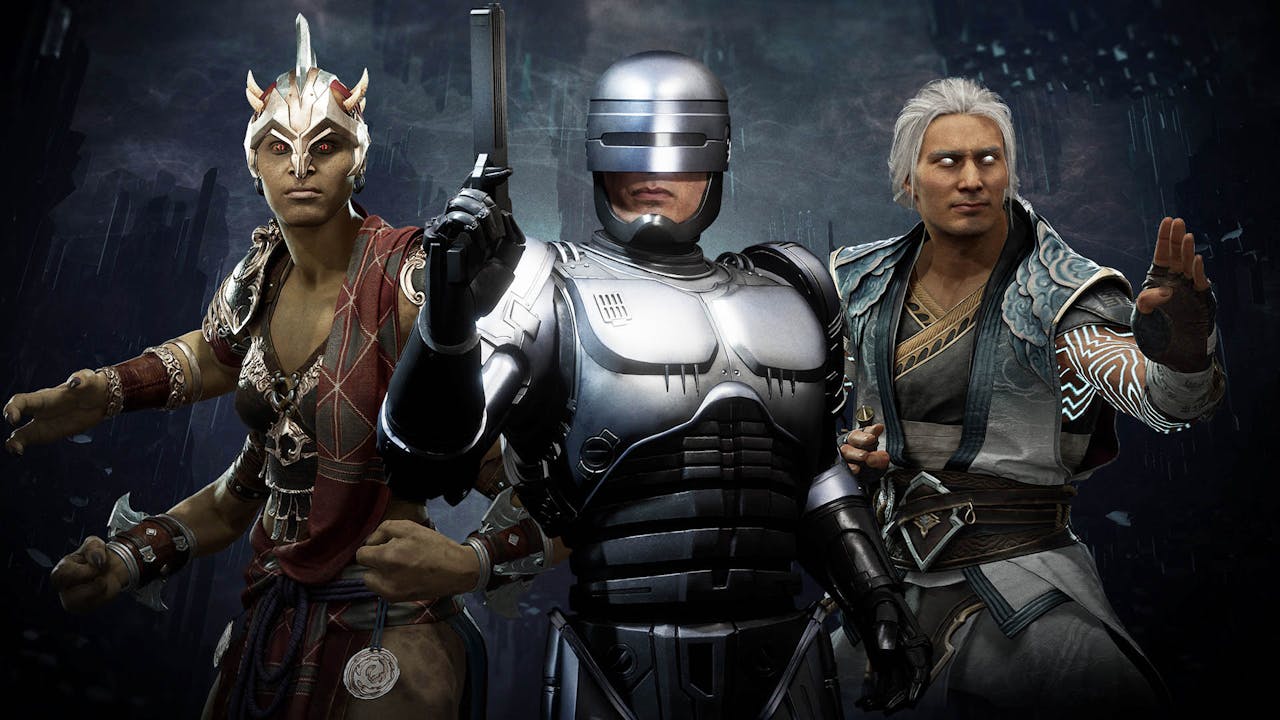 Experience Mortal Kombat's first-ever major expansion. Aftermath features a brand-new cinematic story centered around trust and deceit. Forge a new history.Includes:All-New...
For the first time in the critically-acclaimed arcade-style fighting franchise, Mortal Kombat will feature its first-ever story expansion with Mortal Kombat 11: Aftermath.
Warner Bros and NetherRealm Studios officially unveiled the trailer today for Mortal Kombat 11's big expansion, which takes players into a new storyline set after the events of the main campaign. Fire God Liu Kang, the new keeper of time and protector of Earthrealm, must now enlist the help of unlikely allies and familiar foes to forge a new history as the fate of two worlds hang in the balance.
The Aftermath expansion adds three new playable characters including Fujin, the God of Wind who serves as Earthrealm's protector alongside his brother Raiden, and Sheeva, the four-armed, half-human and half-dragon queen of the ancient Shokan race. The biggest surprise entry is RoboCop, the crime fighting cyborg police officer who became a hit in the 1987 film, which has seen various comic book, video game and TV show tie-ins over the years.
There will also be three new character skin packs included with MK11: Aftermath, which will be released over time.
In addition, everyone that owns Mortal Kombat 11 already will have access to a free content update in conjunction with Mortal Kombat 11: Aftermath's release - including new Stages, including the return of the Klassic Dead Pool and Soul Chamber arenas, as well as Stage Fatalities that will allow you to use the environment to brutally destroy opponents. The popular Friendships feature from the '90s also makes a return, where you'll be able to take down your adversaries with a 'hint of kindness'.
"Our fans have really enjoyed the story campaign in Mortal Kombat, and we're happy to continue the narrative and add new characters to the roster with Mortal Kombat 11: Aftermath," said Ed Boon, Creative Director, NetherRealm Studios. "In addition, Friendships and Stage Fatalities are being added as part of the free content update for all Mortal Kombat 11 players. Both are fan-favourite features that we're excited to finally bring back to the franchise."
If you'll be jumping into the latest instalment for the first time, the Mortal Kombat 11: Aftermath Kollection features all characters, story content and game modes in one ultimate package:
Mortal Kombat 11 base game.
Mortal Kombat 11: Aftermath DLC expansion.
Mortal Kombat 11: Kombat Pack - Six DLC characters (Shang Tsung, Nightwolf, Sindel, Terminator T-800, The Joker and Spawn) and 25 additional character skins.
Mortal Kombat 11: Aftermath will launch on May 26th 2020 for Steam PC, Xbox One, PlayStation 4, Nintendo Switch and Stadia. Pre-ordering the game will get you the Eternal Klash Skin Pack at launch.
Get your officially licensed Steam PC key from Fanatical right now!
---
---
Share this post