What we know so far about Cold Symmetry's challenging new game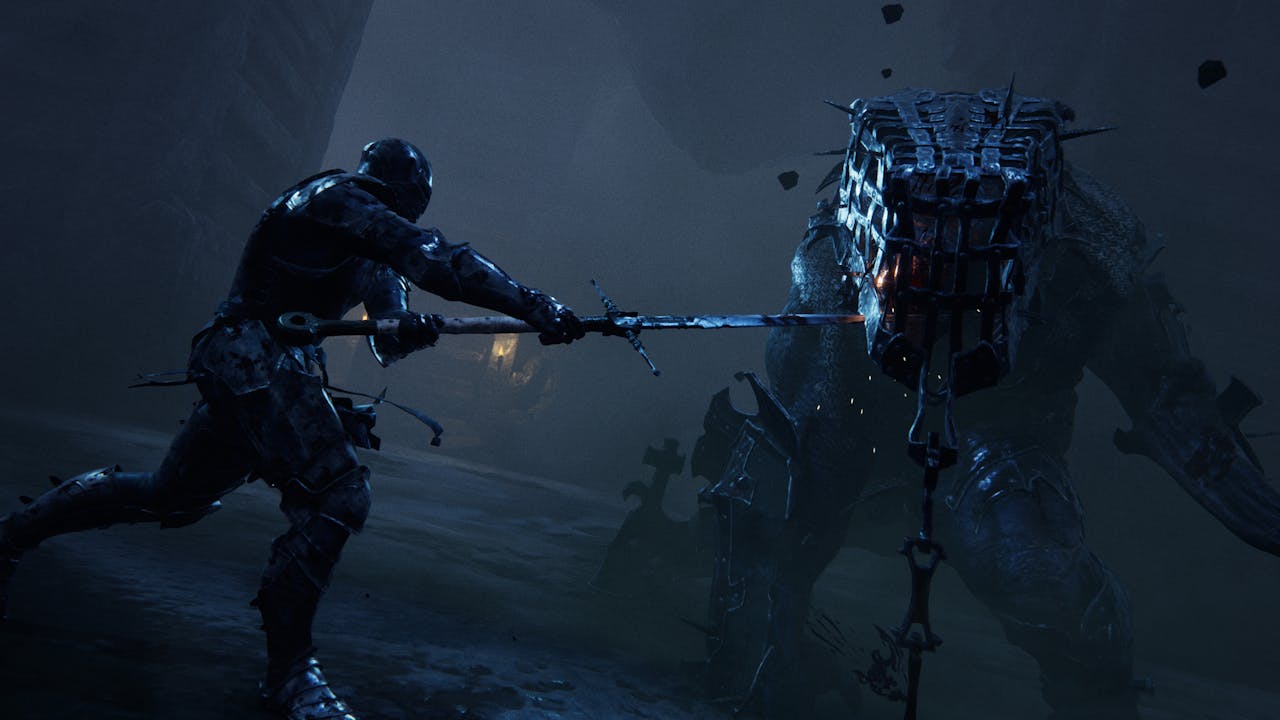 It's a sub-genre of role-playing games that tests your skills as a warrior, as well as how many times you can stand seeing a death screen - we are, of course, referring to the challenging yet oh so rewarding 'Souls-like' games.
Dark Souls, as the genre nickname suggests, set the trend with its hardcore RPG elements - and the likes of Bloodborne, Star Wars Jedi: Fallen Order, Nioh, Sekiro: Shadows Die Twice and many more have followed in its footsteps. Now, a new competitor has entered the arena in the form of Mortal Shell.
Developed by Cold Symmetry, this new 'deep action RPG' tests your sanity and resilience in a shattered fantasy world. The combat is said to be 'strategic, deliberate and unforgiving', which most likely means that one step of overconfidence or error could mean certain doom for your character.
The journey will not be easy (shocker) as grotesque creatures of unspeakable power and horror lie ahead.
The game's name is also a major part of the gameplay itself, in which you'll need to discover fallen warriors and inhabit their 'Mortal Shells'. Consuming these soul-like auras from the fallen will grant you unique masteries of combat - the stronger your connection to each Mortal Shell, the more of their talents you can harness, such as wielding venerable weapons of extreme power and using arcane powers.
Early gameplay footage has shown that the game will focus heavily on parrying during combat via the 'riposte system', much like the Mikiri Counter used in FromSoftware's Sekiro: Shadows Die Twice, which opens up an enemy's defense/position and makes them vulnerable to a critical attack.
As reported by GameSpot, Mortal Shell developer Cold Symmetry is also the team behind the upcoming PlayStation 4 exclusive action-adventure Ghost of Tsushima, so we might see similar playstyles and combat systems being used across both releases.
<blockquote class="twitter-tweet tw-align-center"><p lang="en" dir="ltr">Going out with a bang 💣<a href="https://twitter.com/hashtag/gaming?src=hash&amp;ref_src=twsrc%5Etfw">#gaming</a> <a href="https://twitter.com/hashtag/MortalShell?src=hash&amp;ref_src=twsrc%5Etfw">#MortalShell</a> <a href="https://t.co/D68rHsBU1H">pic.twitter.com/D68rHsBU1H</a></p>&mdash; Mortal Shell (@MortalShellGame) <a href="https://twitter.com/MortalShellGame/status/1247539987387576321?ref_src=twsrc%5Etfw">April 7, 2020</a></blockquote> <script async src="https://platform.twitter.com/widgets.js" charset="utf-8"></script>
---
---
Share this post