The Fanatical
Blog
Latest AAA, Indie & Game Bundles
Receive Games Instantly
Save Money
100% Authentic Keys
Mystery clue spotted in Monster Hunter World: Iceborne dev diary
By Sam Jones - 4th Dec 2019Games
What is Safi'jiiva and what could it mean for the action RPG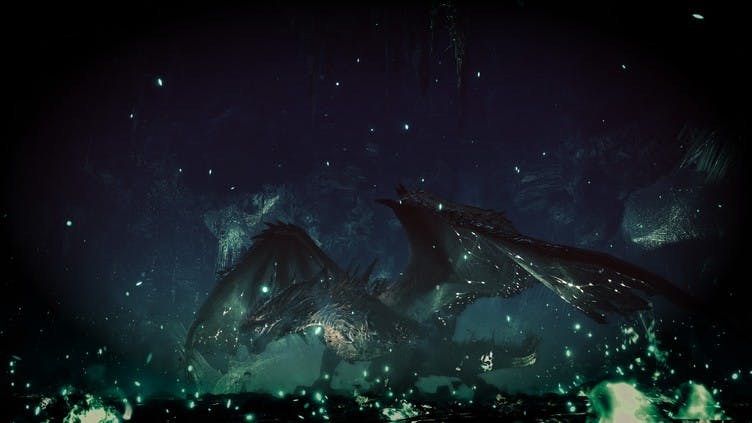 Get ready to explore a brand-new ecosystem in the critically-acclaimed Monster Hunter: World with your highly-anticipated Iceborne expansion Steam PC key!
While thousands tuned in to check out what's being added to the multi-million-selling expansion with the Version 12.01 update, as well as other various features coming to the game overall, some eagle eyed viewers spotted something that might give us a clue as to the mysterious monster that has been doing the rounds on social media.
During a section of the dev diary - in which Producer Ryozo Tsujimoto, Executive Director Kaname Fujioka and Director Daisuke Ichihara discussed one of the new armor sets in the third PS4-exclusive Horizon Zero Dawn: The Frozen Wilds Collaboration Quest - the armor customization was shown on screen, but it was another armor set that caught the attention of some eager Hunters. A Safi'jiiva Alpha and Safi'jiiva Beta armor set can be seen in the Master Rank armor set list, which haven't appeared in the base game or the expansion to date.
Now, early rumors circulating regarding the image of the dark dragon suggested that it could be a sub species or evolved form of Xeno'jiiva, the final Elder Dragon that players go up against in the MHW base game. Whether Capcom let this slip by accident, or wanted to give players another clue, is a mystery - but it looks almost certain that the mysterious monster is in fact Safi'jiiva, which could be unleashed into the Guiding Lands or as a Special Assignment - heck, we could see an additional DLC story introduced for Iceborne once the expansion launches on PC in January 2020.
The official Monster Hunter Twitter page posted an image of an unknown monster on November 24th, with many fans trying to suss what it could be. But since the recent dev diary, gamers have been putting two and two together regarding was ferocious beast will enter the game next.
So, aside from the hype of discovering that Safi'jiiva looks set to be unveiled soon, Capcom also introduced some other new features that kick off today (December 5th) for Xbox One and PlayStation 4 players. As confirmed by Capcom in November the Zinogre sub-species Stygian Zinogre will arrive in the Iceborne update.
Once you hit the required Master Rank, Stygian Zinogre will be available as a Special Assignment by taking to a specific NPC in Seliana. Much like its counterpart, Stygian Zinogre can use the environment to its advantage, using Dracophage Bugs to power up.
The devs have recommended finding a way to 'slow it down' in order to take it out. During its normal state, Stygian Zinogre has a soft hide that can be easily damaged - but when it's enraged and powered up, this becomes a lot more difficult. The monster is susceptible to elemental attacks when in its powered up state, so be sure to focus on elemental attacks in order to make it flinch and potentially return to its normal state.
As with any monster, successfully slaying Stygian Zinogre will grant you access to craft new armor and weapons. The Stygian Zin armor set features Latent Power as a bonus skill, but it also has differing armor skills to the Zinogre armor, so be sure to mix and match to get the best results.
In the last update, players were treated to a new volcanic region in the Guiding Lands, and this update unlocks yet another region known as the Tundra Region, inspired by the Hoarfrost Reach, and will feature cold region monsters like Barioth and Viper Tobi-Kadachi. This region will also feature rare materials that will increase your maximum level for weapon augmentation.
Capcom also confirmed that the Tempered version of Ruiner Nergigante will surface in the Tundra Region, and potentially over Guiding Lands regions, so long as the overall region level reaches 7. Additional updates to the Guiding Lands include making it easier to decrease the level of a region, as well as allowing players to obtain special tracks while in multiplayer.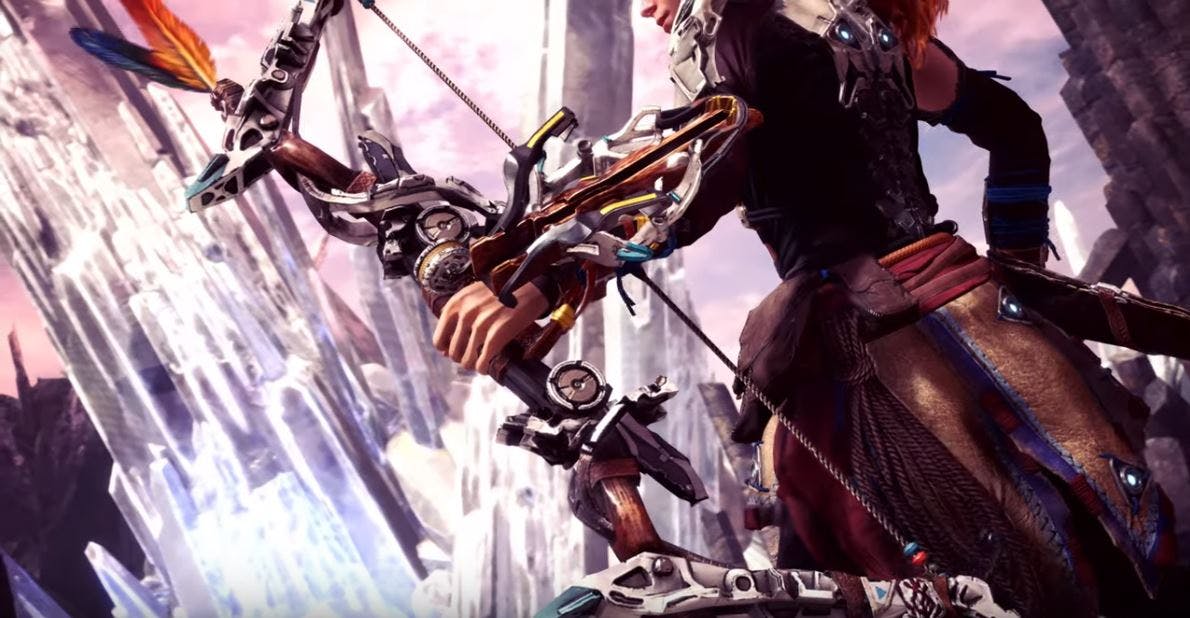 As mentioned above regarding the Safi'jiiva leak, there's also an additional two Horizon Zero Dawn: The Frozen Wilds Collaboration Quests exclusively fort PlayStation 4 Hunters (sorry Xbox... and PC later down the line). The second quest, where you fight Stygian Zinogre, launches on December 13th - while quest three, where you fight Savage Deviljho, will arrive on December 27th. All three are time limited and end on January 9th, 2020 when Iceborne launches on PC.
Completing the two new Collaboration Quests will unlock new weapons and armor sets for you and your Palico, including the Adept Stormslinger (an upgrade on the Stormslinger Prototype unlocked in quest one) and Aloy's Adept War Bow (an upgrade of Aloy's War Bow).
High rank armored will also be added to the Layered Armor sets alongside the Low Rank armor, allowing you to style your Hunter in your favorite HR armor while keeping the perks that you want underneath. The devs also discussed adding Iceborne Master Rank armor to the Layered Armor sets in the future - so stayed tuned!
Onto the Defender Weapons now and Capcom is doing its best to help existing players catch up in the base game story in order to progress through Iceborne. This range of weapons is available to forge at the Smithys from December 5th, and the base weapons are strong enough to get you to the three star quests.
Close to home (quite literally) is the Room Updates, which adds a Japanese-style theme for your overall room and furniture at Seliana. There will also be Japanese-style haircuts available to buy from December 20th, with another range arriving on January 24th, 2020. New Music Player items, Pendants and Monster Figures for your room will also be available to purchase from December 5th.
In the previous update, players were able to invite or visit others' rooms to check out their decorations and chill out, Capcom has now added a room-only chat to keep conversations behind closed doors between you and your friends.
Astera and Seliana will also be getting a makeover for the Holiday Joy Fest seasonal event, starting on December 20th, which will also turn the Gathering Hub into an grand Asian-style decor. Better still, the majority of past Event Quests will available during this seasonal event. Your Handler and staff at the Gathering Hub will also don new outfits based on the overall theme.
One quirky feature in the update is the Snowman, who can be erected out in the field and allows players to gather snowballs to throw at each other, when you've got time in between battling ferocious monsters that is. Once you've unlocked it during this festive event, you can use the Snowman anytime, anywhere - it doesn't have to be a cold climate for snowballs, yay!
A new Event Quest will also become available during Holiday Joy Fest which includes some pretty fun rewards including Asian-themed attire for your Hunter and an adorable Shishi-Mai dragon outfit for your Palico. Costumes and Gestures that will go on sale shortly include breakdance-type Gestures and specific Gestures for your ideal weapon choice.
With the second anniversary of Monster Hunter: World's launch coming up in January 2020, Capcom will also be hosting Grand Appreciation Fest, with a sci-fi alien theme decorating Astera and Seliana, as well as new outfits for Hunters and Palicoes. During this Fest, you'll also get the chance to unlock some pretty cool outfits and weapons such as the Composer costume for your Palico, Wyverian ears for your Hunter and the Beefy Well-done Hammer... yummy.
If you're jumping into the new update on Xbox One or PS4 this week, enjoy - and if you're waiting to experience it all on Steam PC in January, be sure to get your Monster Hunter World: Iceborne key right now from Fanatical!
---
Share this post
Witness the gritty origin story of Lara as she becomes the legendary explorer that she was born to be with the Tomb Raider GOTY Edition. Include the base game and 21 DLCs!
Witness the gritty origin story of Lara as she becomes the legendary explorer that she was born to be with the Tomb Raider GOTY Edition....
Witness the gritty origin story of Lara as she becomes the legendary explorer...
Ends in
16

:

17

:

48
or until sold out
Subscribe to our Email Newsletter to get Fanatical promotions direct to your inbox.
You can unsubscribe via the newsletter at any time. By subscribing to our newsletter you agree to our Privacy Policy.