Rejoin the ultimate cops and criminals racer this year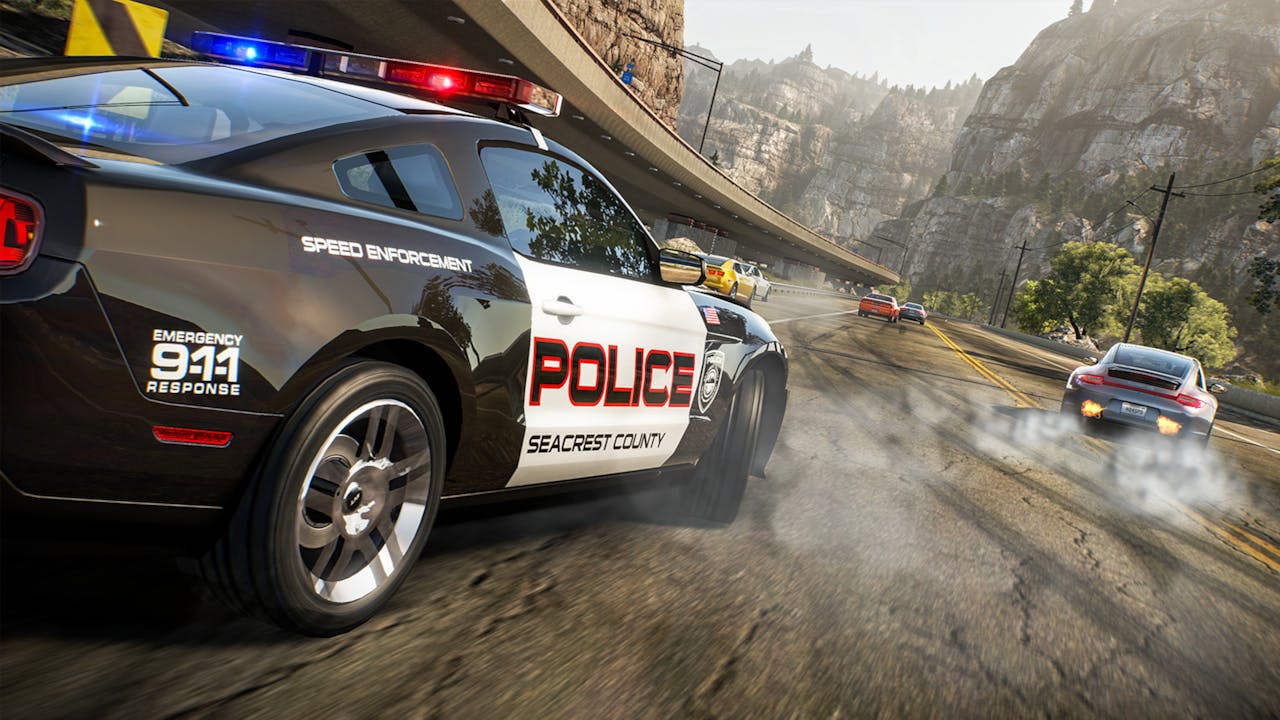 Build your own Platinum Collection is your dream ticket to superpowered Steam games! Unlock hours of gaming excitement by selecting the games of your choice; all while...
If your idea of gaming fun is reaching incredibly fast speeds while being pursued by cops - you'll be pleased to hear that a classic action racer is returning to the roads.
After a 10-year absence, Need for Speed: Hot Pursuit will return in remastered form as EA and Criterion Games - in collaboration with Stellar Entertainment - reignites the thrill of the chase and rush of the escape. The game features enhanced visuals and cross-platform asynchronous multiplayer competition thanks to the Autolog, a 'revolutionary feature' that allows players to seamlessly connect, compare and compete with their friends.
In addition, Need for Speed: Hot Pursuit Remastered will also include all main DLC, which will give gamers an extra six hours of gameplay and more than 30 challenges. The game introduces you to a deep single-player career that delivers the action of both sides of the law, where supercharged cop interceptors with tactical weaponry can bust their suspects, and elite racers can level the playing field with counterattacks and defensive maneuvers.
"Need for Speed: Hot Pursuit was ahead of its time when it released in 2010 as we built an automatic comparison and friend recommendation system in the game before that type of thing became a norm in today's world," said Matt Webster, VP of Criterion Games. "Now, we're delighted to be bringing that spirit of timeless racing competition back to new platforms and players where they can connect, compare and compete no matter what platform they're on, even on the go this time with the Nintendo Switch.
"Fueled by Autolog and some of the world's most desirable and classic supercars, this will create the most heart-pumping socially competitive racing experience."
Need for Speed Hot Pursuit Remastered launches on November 6th for PC, PlayStation 4 and Xbox One - with a November 13th launch date on the Nintendo Switch.
---
---
Share this post