A fresh glimpse at the furry protagonist and the adventures you'll be embarking on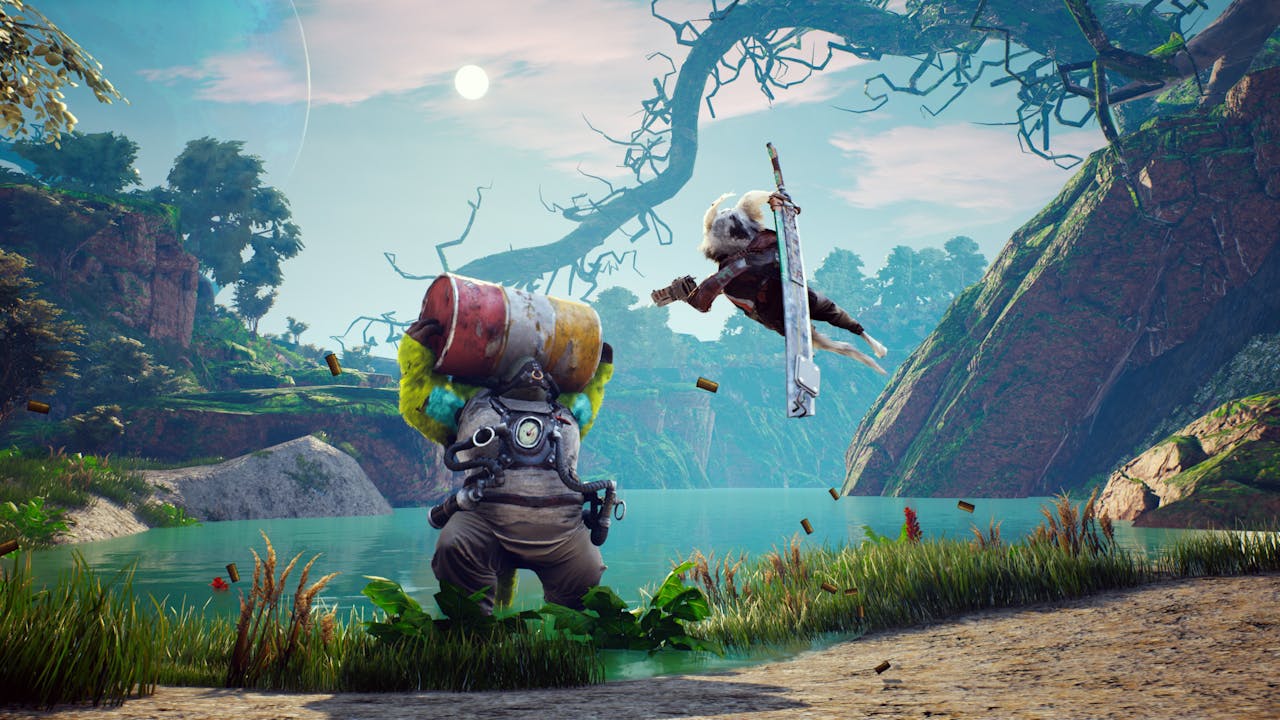 Customize your own furry character, wield mutations and enjoy explosive combat with your BIOMUTANT Steam PC key. The open-world post-apocalyptic Kung-Fu fable RPG!
The year is 2045, THQ Nordic and Experiment 101's Biomutant is said to be launching 'soon'... just kidding!
We might not have an official release date yet, but new gameplay has been revealed as part of the 'Summer of Gaming' over on the IGN site, showing off yet more action-packed footage of the customizable hero and the many foes that await you in this open-world, post-apocalyptic Kung-Fu fable action RPG... what a sub genre, right?!
IGN recently sat down virtually with Experiment 101 Head of Studio Stefan Ljungqvist, who was more than happy to talk through some interesting facts on what the game has in store for us. There are six confirmed tribes in the game, which allows you to get creative when you build your character at the beginning - choosing which core DNA to build from and mutate - alongside an "extensive crafting system" that allows you to create unique weapons, and gear that will help prevent environmental effects and threats.
Depending on which tribe you choose to join with and your decisions in the game will also impact the world around you.
As well as taking on numerous foes in confined close-range combat, Biomutant will also feature big boss battles. From the latest gameplay shared, we can see a battle which takes place on water where the player must collect bomb-like objects in a net and swing them onto the enemy's legs in order to deal damage.
There's also a underwater battle with a huge turtle-like monster where you'll use a small Octopus-like submarine in order to breathe, and a Mech suit which can be used in combat with a giant fluffy creature known as a 'Jumbo Puff'.
Some gamers and critics who have played the early demos have compared the game to the likes of The Legend of Zelda: Breath of the Wild, which Stefan said wasn't even out when Experiment 101 began working on Biomutant, but he admits that the team are fond of 'Kung-Fu Panda' and the game has similar attributes to the likes of Ratchet & Clank (quirky platform adventure style), Devil May Cry and the Batman Arkham games.
Stefan confirmed that the team is at the "end phase of development" with Biomutant and insists that Experiment 101 is focusing on "squashing bugs" to ensure players experience the best version when it launches. We're still eagerly awaiting a release date, which many hope will fall in late 2020.
In the meantime, add Biomutant to your Fanatical Wishlist in preparation for the game's release and check out some awesome action games and more on the Fanatical Store.
---
---
Share this post