A look at more ways to have fun at other people's expense in the upcoming stealth action game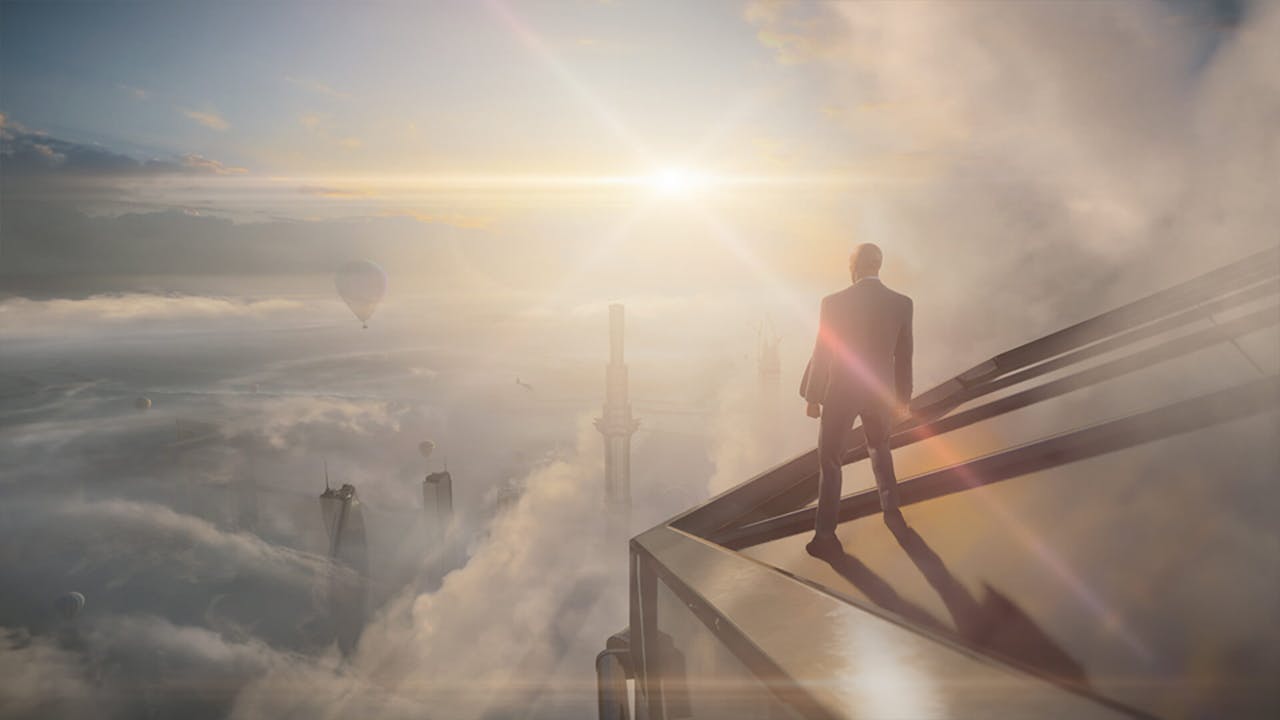 We're now just '47' days away from the launch of HITMAN 3, and IO Interactive has unveiled a brand-new gameplay trailer that gives us a peek at some of new features and what to expect... they sure do love that number.
The man himself, Agent 47, will once again be donning his suit and red tie (among other disguises) in the third instalment of the rebooted stealth action series. His deadly tools, weapons and instincts are primed and ready as you'll embark on dangerous, challenging missions across a variety locations - from the neon lit streets of Chongqing in China to a luxury skyscraper in Dubai.
Returning players and fans of the HITMAN series will notice some returning features such as the fiber wire, Agent 47's classic silent-but-deadly weapon, and the 'Hardballer' pistols - but the recent trailer also showed us a glimpse of what else you can expect.
Finding keycodes is the thing of the past as Agent 47 can also use his brand new camera gadget, which can unlock windows and other various entry and exit points. Of course, using brute force can work as an easy alternative, but you're sure to attract unwanted attention!
IO Interactive stated that nearly every object in the game can be used as a weapon, and that's certainly the case in this trailer as we see a whole plethora of projectile objects being used to take down a guard - including a wrench, hammer, garden shears, chefs knife, an iron and even a bag of flour!
Previous HITMAN entries have allowed you to push an unsuspecting target off various balconies or cause ornaments and lights to come crashing down on top of them, and HITMAN 3 is adding some more sneaky takedown options to the list. For example, Agent 47 (during the Dubai mission) can access a system that unlocks the elevator doors - allowing him to sneak up the elevator shaft, open the doors and grab a guard from behind - launching them into their narrow tomb.
If being sneaky if slowing you down, you can even go as far as booking an appointment to see your target... we wonder how that's going to end. Some of the targets in the game are elusive, heavily protected, and will only have a limited window of opportunity for Agent 47 to successfully eliminate them - so whatever you decide to do, make sure you do it quick.
IOI has also confirmed that each level contains 20 'Mastery Levels' in which players can unlock new weapons and tools by completing objectives and obtaining a high rank for an efficient kill. Each level has a variety of starting locations, stashed weapons and 'exotic distractions', so be sure to try out each level multiple times to see what other cool features you can uncover.
HITMAN 3 is due to be released on January 20th, 2021 for PC, Xbox One, PlayStation 4, Xbox Series S|X, PlayStation 5 and Nintendo Switch.
---
---
Share this post