New Indie games for Summer 2020 and beyond
Great Indie titles to get excited about (and play) this year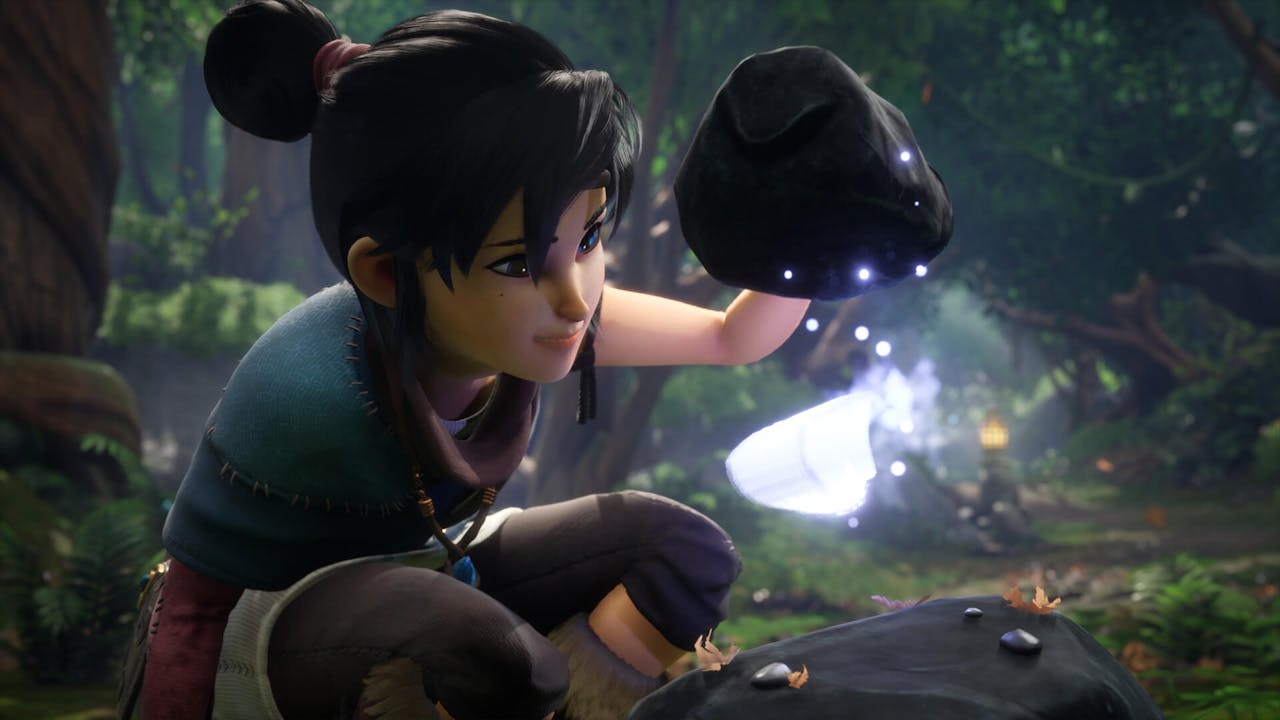 Indie games are often created with a much smaller budget than their AAA counterparts - yet they deliver some of the most memorable gaming experiences around.
Whether you embark on a beautifully crafted adventure or immerse yourself in unique features, there are hot games to enjoy this summer, even if they don't have the AAA budget!
Here, we've rounded up a bunch of Indie games on PC and console that you can enjoy this Summer, and beyond.
Little Witch Nobeta - (Out now)
Little Witch Nobeta is a 3D action shooting game that's out now on Early Access. Protagonist Nobeta journeys to a castle alone to solve the mystery of her own life.
However, she gets more than she bargained for as she discovers all kinds of magical abilities and is befriended by a mysterious little black cat. The magic in the game has four different types - Arcane, Ice, Fire or Thunder, with each contributing to the combat in the game, as well as physical attacks!
Despite its cute looks, the game is quite challenging, with some puzzle-solving elements, as well as enemy weaknesses to be mindful of. Learning to time your dodges, and when to use normal magic spells or unleashing a charged up magical trick, is important and gives the game an extra level of depth.
This isn't your run of the mill shooter, and worth checking out if you love the anime style and shooter genre.
Roki - (July 23rd, 2020)
Roki is an adventure game about monsters and inspired by Scandinavian folklore. Filled with puzzles and collectibles, the game tells a story about loss in a narrative that takes place in a strange and snowy forest. On a journey to save her family, Tove must meet with monsters and chart her progress on a map
However, if you're expecting epic monster battles then I've got bad news. This is a non-violent game that will take you on a beautiful journey.
Craftopia - (July 2020)
Building, hunting, farming and levelling up in one game!
Craftopia is a brand-new multiplayer open-world survival action game that combines features from many different genres. You'll chop trees and mine stones like in a sandbox game, explore vast areas like an open-world game, fight off hunger as you would expect in the survival genre, cultivate and harvest as you would in farming simulators, collect loots in dungeons as in hack 'n slash combat, automate activities with factory management, hunt monsters and creatures as you would with hunting action games and cast magical spells like any old classic fantasy RPG... basically, there's a big blend of genres!
That's a lot of things to do, but Craftopia balances it out into a very fun experience where you can focus on what you like and get an enjoyable game.
Surgeon Simulator 2 - (August 2020)
We just had to include Surgeon Simulator 2 - the first game was a smash hit, and sometimes just a hit, dependent on how the operation was going. We're pleased to see that Bossa Studios is bringing the wacky simulation series back after seven years for a sequel.
The gut-busting, teeth pulling game will be giving you more operations than before. This time, you won't just be limited to one operating table as there's a whole medical facility to explore.
You can even do so with friends in the new four-player co-op mode. we know they often say more hands make lighter work, but we think it will make messier work in this game.
There's no news on if there will be bizarre operations, such as Aliens and Donald Trump, like in the original. But with the new creation mode, there is bound to be a Shrek or Minions level made by players for you to download.
If you loved the first one and can't wait to get your hands on more heart-stopping action, then there will also be three expansions to Surgeon Simulator 2. There's no news on when these will be yet, but we reckon they will be as spine-tingling as ever when they do drop.
Partisans 1941 - (Summer 2020)
Partisans 1941 is a different perspective on World War II. As a red army commander, you escape a Nazi prison camp and gather a Partisan squad from soldiers left behind enemy lines and locals to fight back.
As you recruit your resistance members, you can also level up those who have been loyal to you in battle to take on bigger threats. This is a fresh approach to the stealth tactics genre with real-time tactics as you mix combat, stealth, ambushes and a variety of special items to bring chaos to the enemy ranks.
There's also not a single way to complete missions, so how you go about your assignment is your choice. It's not just in the battle that you will have to manage.
In between missions you will have to develop your base, prepare for the next assignments, ensure you have the resources for the Partisan's survival. As well as this, keep your troops motivated and explore nearby regions to skirmish for enemy weak spots.
The game reminds us of a modern Commandos, and I've been waiting for that series to come back since the last game in 2006.
Just Die Already - (Summer 2020)
Created by the designers of Goat Simulator, Just Die Already takes you out of your retirement home and into a world full of dangers for your precious old body. Whether on your own or with your friends in four-player online multiplayer, you will be playing to complete dangerous challenges such as launching yourself from a catapult and landing on someone.
Most of these are aimed at hurting the whippersnappers in the world. There are firework bikes, wings and more to unleash pure destruction.
As well as a sandbox world where there are lots of opportunities to cause big damage by using the environment.
Kena: Bridge of Spirits - (Holidays 2020)
Kena: Bridge of Spirits made an impact on the PlayStation 5 Reveal Live Stream thanks to its gorgeous visual design. As a young Spirit Guide, you will be travelling to an abandoned village in search of a sacred mountain shrine.
To do this you will have to transform the environment, as well as finding and collect adorable Rot to gain powerful abilities. There will also be fast-paced combat against giant beasts.
Within the trailer, we saw that you will use magic, a bow and arrow or hack and slash sword fighting to take them down. So it's safe to say that the game won't just be all style, and will contain slick fighting, world manipulating substance.
The Survivalists - (2020)
Set in The Escapists Universe, The Survivalists is a multiplayer sandbox game that you are going to go bananas for. Train monkeys, as well as build and craft your way in a bid to survive with up to three friends.
You will be able to go temple raiding for rare weapons and loot that will make surviving all that easier. These temples will provide a challenge for any wannabe raider, but don't worry you've got additional friends to help with your primeape mates.
The monkeys on the island can be tamed and trained to help you with everyday tasks or back you up on raids to a fanatic camp! A wide variety of functions can be performed by your cheeky new friends and monkey management is key to surviving the island's challenges.
INMOST - (2020)
Winner of many Lithuanian Game Awards including Game of the Year and best Art Direction, INMOST is an atmospheric horror puzzler with a beautiful pixel art style.
Progress your way through puzzles as you explore a crumbling, nightmarish landscape in order to escape the evil that awaits. Pick from three characters with different game styles and arm yourself with a scythe and more to ward off enemies. As well as traps that will prevent danger from getting too close.
The story is about 3-5 hours long and contains puzzles, but it can be extended by seeking all the secret passages and collectibles.
Occupy Mars: The Game - (2020)
Occupy Mars is an open-world, sandbox game about Mars colonization, inspired by real-life science and engineering.
In this game, you'll have to occupy Mars… see what I did there? To do this you will have to set up a base, then discover new regions of the Red Planet, conduct mining operations, retrieve water and generate oxygen, grow crops, fix broken parts and upgrade your living quarters.
With a heavy reliance on machinery, you will be tasked with creating a perfect automated system that can survive the pressures of a different planet. As well as maintaining key vehicles to ensure you can explore and grow your base. It's very reminiscent Coffee Stain's Satisfactory but on Mars… so it's a hotly anticipated release. See what we did there?
---
---
Share this post