New Monster Hunter: World Iceborne trailer released ahead of E3 2019
Capcom teases new events and more on the expansion's story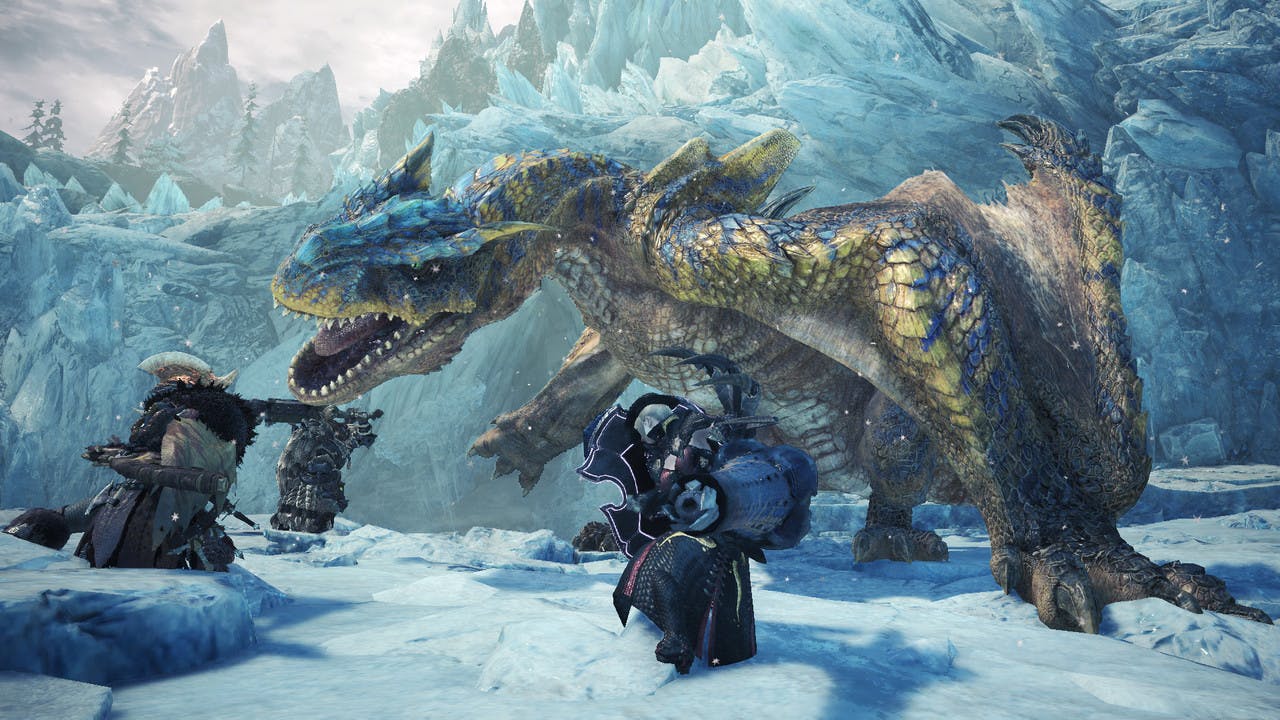 Get ready to explore a brand-new ecosystem in the critically-acclaimed Monster Hunter: World with your highly-anticipated Iceborne expansion Steam PC key!
A brand new trailer for the highly-anticipated expansion for Monster Hunter: World has been revealed - showcasing new and existing monsters, a new story and something very secretive.
Ahead of E3 2019, Capcom has treated us to new footage of Monster Hunter World: Iceborne, which sees players head to unfamiliar surroundings for the hit action RPG.
Picking up from the end of the storyline in Monster Hunter: World, Iceborne sees players once again join forces with the Research Commission to explore the undiscovered new land of Hoarfrost Reach, which Capcom has confirmed will be the largest map in the game. Following an unusual sighting of Legiana from the Ancient Forest, the team journeys across the waters to a new locale with a frigid climate covered in snow and ice.
As pioneers, the group soon sets up a new base camp in Hoarfrost Reach called Seliana, which serves as a warm haven with resources to prepare them for the challenging quests that await. As well as existing monsters from the MH universe, Iceborne introduces brand-new ones too.
Tigrex, a frenetic creature familiar to fans of past Monster Hunter titles, joins Iceborne with its powerful roar and unpredictable moves sure to keep hunters on their toes, as does existing monster Nargacuga.
Shrieking Legiana, a newly discovered extreme variant of Legiana from Monster Hunter: World, is covered in a white frost which it uses to freeze the air around it and ferociously attack hunters.
Other new monsters include Beotodus (an ice form of the Jyuratodus), Banbaro, and the new Elder Dragon, Velkhana. We can expect to see more updates during E3 - where attendees can play demo of Monster Hunter World: Iceborne featuring three different quests - and leading up to the expansion's launch on September 6th 2019 for console gamers, with a Winter 2019 launch expected for PC gamers.
It's worth noting that, right at the end of the trailer, Capcom is definitely teasing some kind of special event or crossover, similar to the Geralt/Witcher event. One thing's for sure, we're excited to see more!
---
---
Share this post