New PC game releases for Summer 2020 and beyond
Sun's out, video games out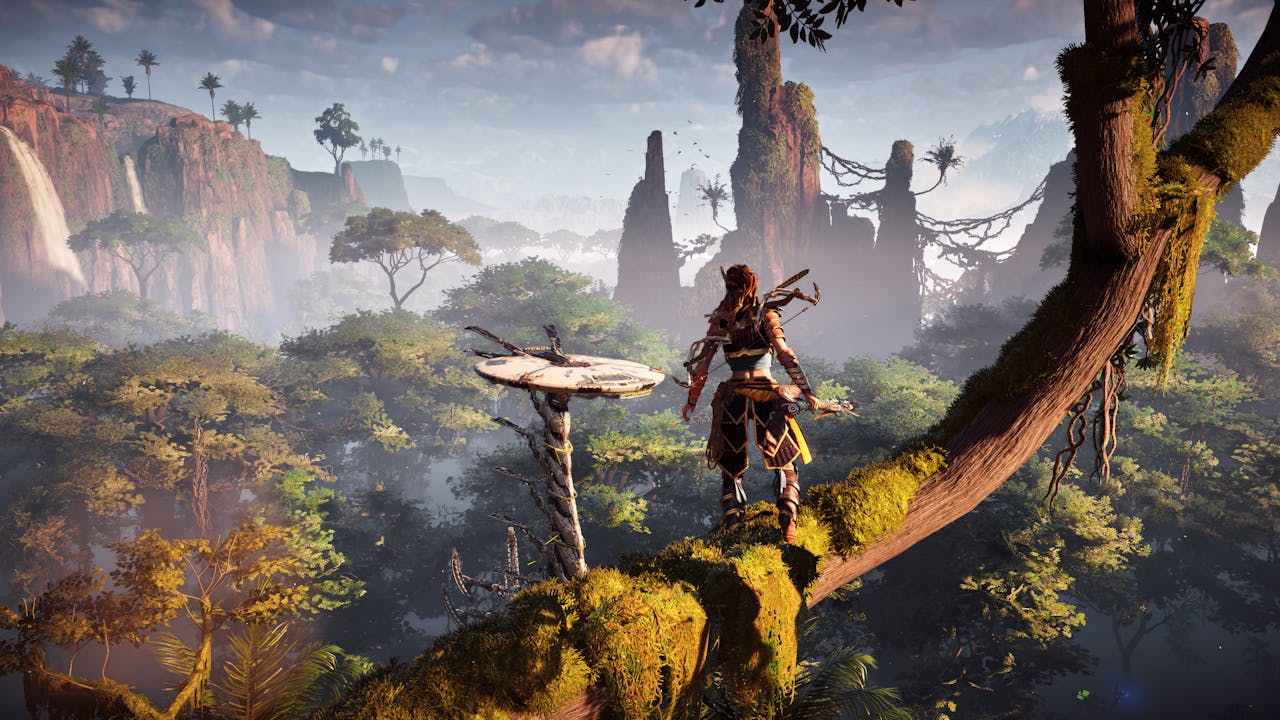 It's nearly the summer, and that only means one thing... grabbing your friends and playing some great games!
But what are the beachin' games releasing on PC? Well, we've picked out our top picks that you should be looking at getting over the next few months.
The Wonderful 101: Remastered - May 19th, 2020
After PlatinumGames smashed their Kickstarter goal by reaching over $2m, when they needed just over $50,000, The Wonderful 101 is getting remastered for Steam, as well as for Nintendo Switch and PS4.
It's been 7 years since the developers of Bayonetta, Metal Gear Rising: Revengeance and NieR Automata, amongst others, bought us the action-adventure title, and you'll soon be suiting up once again to fend off the Alien invaders.
Command and fighting as a massive group of up to 100 heroes certainly gives a unique feeling to the hack and slash genre. The group follows you wherever you go in a style not too dissimilar to another Nintendo favorite - Pikmin, and helps you defeat the enemies by attacking any alien that comes near the group.
Maneater - May 22nd, 2020
Have you ever wanted to be a Bull Shark munching on city folk like there's no tomorrow? Well this game is for you!
Maneater is what happens when you cross Goat Simulator and Grand Theft Auto, as well as adding nature's deadliest predator into the mix just for a laugh.
Living in the sea next to a city gives you plenty of opportunities to nom or just cause carnage as you devour swimmers, ruin BBQs and capsize boats, all while avoiding humans trying to gun you down.
With a deep progression system typical of many RPGs, you are rewarded for eating as much as you can in order to reach new areas such as sunken wrecks or swamps, and take down bigger foes like giant crocodiles or whales.
Death Stranding - June 2nd, 2020
Hideo Kojima's first game since their well-publicized split from Konami is coming to PC!
Not long after scooping multiple nominations and accolades at The Game Awards 2019 including Best Game Direction, the 'PS4 exclusive' Death Stranding is turning to a PC release on both Steam PC and Epic Games Store on June 2nd.
Praised for its unique concepts, superb production and acting from superstars including Mads Mikkelsen, Margaret Qualley and Troy Baker, it's everything you'd expect from a Hideo Kojima game.
In the game, you take on the role of a delivery man called Sam Porter Bridges, but this is no ordinary UPS delivery. Instead, you'll be delivering important packages key to humanity's survival in a beautiful but desolate post-apocalyptic wasteland. You won't be alone though as you will be connected to a baby called Bridge Babies, or BB for short, which will alert you to ghost enemies called BTs that you will have to battle along the way.
Command & Conquer Remastered Collection – June 5th, 2020
Command & Conquer is coming back to PC after a ten-year absence. The legendary RTS series will get a fresh new look with the 1995 title Command & Conquer, and 1996 released Red Alert being remastered into 4K with all of their expansions!
This isn't just the single-player either as the multiplayer has also been revamped and includes in-game leaderboards. This won't just hit you in the face with nostalgia, it will be like all of your Christmas' have come at once. Everything has been upscaled, from the cinematics, to an enhanced sidebar UI that will bring a modern approach to the game.
So what exactly can you do? As well as the single-player, you will be able to use the map editor, play 1v1 quick matches online, select missions and flip between the old and new graphic styles. It's safe to say that a lot of love has gone into this remastered collection - and the mission will begin on June 5th, 2020.
Marvel's Avengers - September 4th, 2020
Square Enix's much-hyped Avengers game is releasing on September 4th, four months after its original release window. However, this is a Marvel fan's dream as you take on the role of Earth's mightiest heroes against many supervillains including the Abomination and Taskmaster. However, as of now there's no mention of Spider-Man being in the game, yet there's significant evidence that a cross-over may be on the cards with Insomniac Games' Spider-Man Universe.
Following the trend of other modern superhero games, Marvels' Avengers utilizes hand to hand combat, as well as each superheroes' unique abilities. For instance, you can shoot lightning from Thor's hammer, fly through the skies as Iron Man Each or smash everything up as Hulk – each character will present different gameplay mechanics as you'd expect.
As for the plot, it is different from the MCU, and will be a totally new story inspired by the comic books. It takes place five years after a tragic incident where our beloved superheroes have been officially outlawed, but a shocking conspiracy brings them out of hiding to reassemble again to, in typical superhero fashion, save humanity.
Cyberpunk 2077 - September 17th, 2020
CD Projekt Red's Cyberpunk 2077 has to be the most hyped game of 2020, and for good reason. The Witcher developer's early footage of the game has shown great promise with in-depth systems for upgrading, dialogue and more that will certainly be worth tossing a coin to… see what we did there?
You will take on the role of a customizable mercenary called 'V' who has major skills in hacking, as well as a huge arsenal of weapons at their disposal. This makes them a massive threat to the futuristic, fictional Night City. If that wasn't enough, the game contains gang wars and a full day-night cycle, as well as dynamic weather - both of which will change NPC behavior.
There's also the 'breathtaking' Keanu Reeves who plays Jonny Silverhand. Interesting theories have surfaced about his character already, but theories aside, we do know he will play a big part in the story. We don't know fully what this story is yet, but we do know that player choice can impact the ending, and that there's a variety of mini games including boxing, racing and shooting ranges.
Kerbal Space Program 2 - April to June 2020
When Kerbal Space Program launched in 2011, it combined charming alien characters known as Kerbals, with complex aerodynamics and physics that scratched the itch of many astronaut related childhood dreams. It's so loved that there's over 2 million players on Steam, and has become one of the must play simulation games for PC players. However, despite the success it was a shock when a sequel was announced at E3 2019. Yet, it was a welcome surprise as we cannot wait for more out-of-this-world adventures.
A new look with more realistic graphics is just the surface of the wonders that are sure to behold us in the game. It may be one small step for a Kerbal, but it's one giant step for Kerbal-kind with colonies meaning it's not just about landing on a new planet, but maintaining them for the rest of their journey until they get so advanced that they can maintain themselves with fuels, vehicles and more.
Plus, you will go where no Kerbal's gone before with Interstellar travel granting a bigger map than before and new challenges such as "How do I get all that fuel on my ship?" as well as the usual, "Why is my ship spinning out of control?"
All of this combined with better modding capabilities, and multiplayer support will hopefully blast Kerbal Space Program 2 beyond the original's critically-acclaimed base.
Valorant - April to August 2020
League of Legends developer Riot recently unveiled its new shooter, which is set to be released this summer. At the moment all we've seen is Alpha gameplay footage from an internal developer playtest, but it is enough to pique our interest. Combining CS: GO and Overwatch, it's hard to imagine how this could go wrong given the developer's quality in providing competitive games suited for esports.
There's eight heroes, each with individual abilities that will provide their own playstyle. For example, Jett is all about speed and his abilities are focused around not being seen or moving quickly, while Sage is the medic class and Phoenix is all about dealing big damage.
Abilities and weapons are bought before each round like in CS: GO with each character having four abilities – which is one ultimate, one main and two additional, purchasable abilities. You can earn Charges by completing events in a match such as getting kills or capturing an objective, and these go towards using your abilities - with a characters' ultimate ability taking multiple charges to use, which makes sense as they are ultimate after all!
Horizon Zero Dawn Complete Edition – Summer 2020
The rumors were true!
Horizon Zero Dawn Complete Edition is coming to PC. The critically-acclaimed PlayStation 4 exclusive is being released on Steam PC this Summer, and we cannot wait!
In a world run by deadly machines, an outcast of her tribe is the only hope to stop a catastrophic threat to the future. The open-world RPG has a beautiful and massive map that sucks you into a terrific story based in the 31st century. You will take control of a hunter named Ayloy who wants to discover her parentage, and save her tribe.
You will be able to take over machines to help you on your quest, as well as buy and craft weapons that will make the journey much easier. Each machine will act like an animal, and you'll need to develop your skill-tree in order to take down the enemies that emerge as you travel through the land. However, it's not just machines that are the enemies as Aloy will have to tackle humans on her way as she battles rival tribes.
---
---
Share this post