Hellspawn is joining the MK11 roster very soon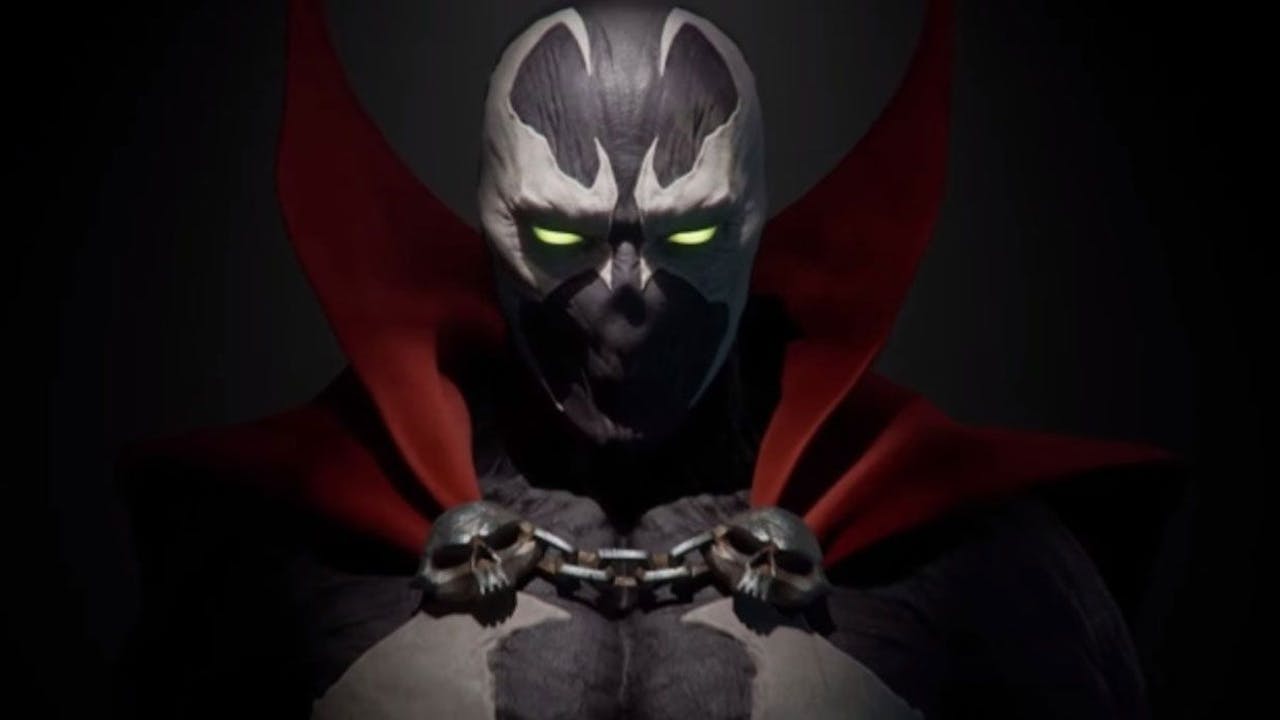 He's almost here, the sixth member of the jam-packed Mortal Kombat 11 - Kombat Pack will be swooping into the game on March 17th - and from the trailer alone, he means business.
Image Comics' formidable warrior Spawn is the final character to join Warner Bros & NetherRealm Studios' hit arcade-style fighting game roster, and brings with him a brutal array of weapons and attacks to keep enemies at bay. Sporting his traditional cape, which he uses as a guard block, Spawn can unleash devastating attacks with his sword, mace, battle axes and assault rifles, as well as 'spawning' Scorpion-esque chains from his body.
The new trailer dropped during the championship finale of the Mortal Kombat 11 Pro Kompetition esports series, much to the delight of gamers who had known of Spawn's inclusion in the Kombat Pack DLC since around August last year. The trailer also features tracks 'IX' and 'Scattering the Ashes' from heavy rock band Trivium.
Who is Spawn?
Spawn previously went by the name of Al Simmons, the US government's greatest soldier and most effective assassin, before being mercilessly executed by his own men. Resurrected from the ashes of his own grave in a flawed agreement with the powers of darkness, Simmons was reborn as a creature from the depths of Hell – a Hellspawn.
Actor Keith David (Halo, Mass Effect) the original voice actor from the Emmy award-winning HBO animated series 'Todd McFarlane's Spawn', will once again take on the role of the anti-hero. The Kombat Pack is available separately to the Mortal Kombat 11 base game, but those who own the Mortal Kombat 11 Premium Edition will have access to both.
Kombat Pack owners will also get access to the new Spawn-inspired character skin 'Hellspawn' Jacqui Briggs from March 17th, along with the Matinee Skin Pack featuring 'Osh Tekk Vandal' Kotal Kahn, 'Swashbuckler' Erron Black and 'Space Marine' Jacqui Briggs.
---
---
Share this post