No, not THAT Homer... more details on the upcoming adventure game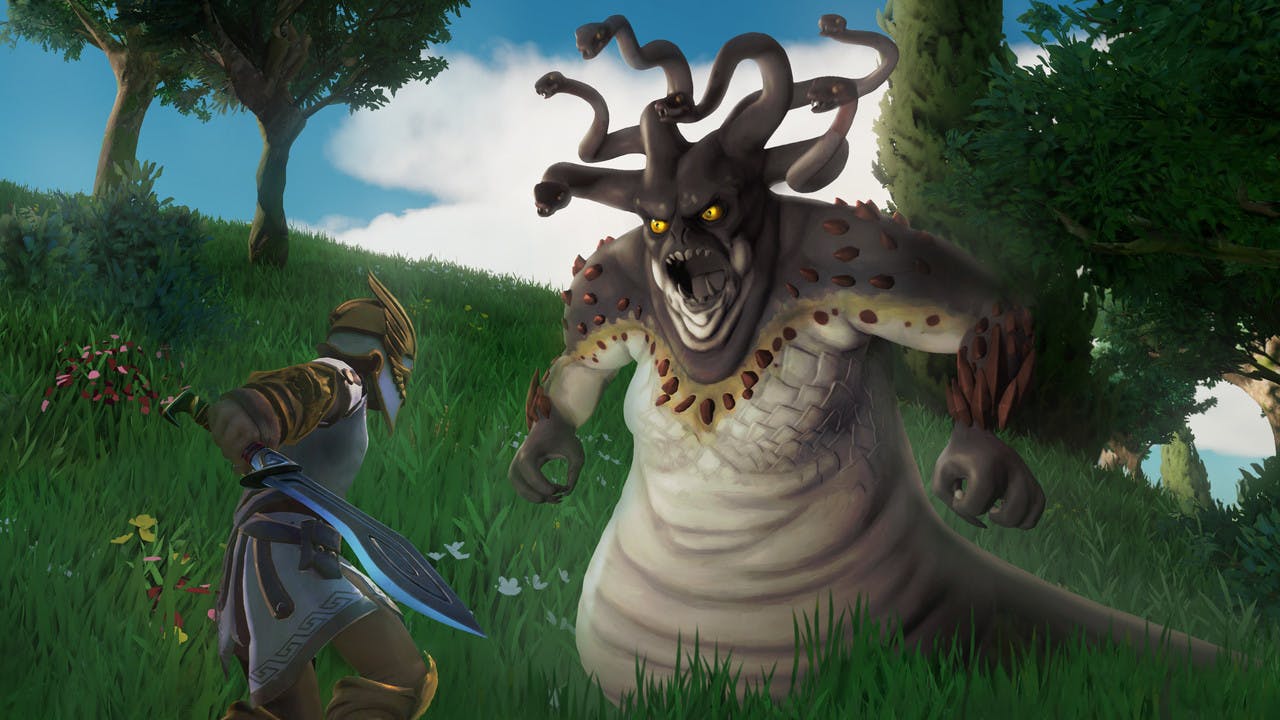 New details have been released on the upcoming Gods and Monsters, as Ubisoft has revealed that 'Homer' will narrate the overall story... the legendary poet, not the guy from The Simpsons!
The open-world, storybook adventure was announced during Ubisoft's E3 2019 showcase - in which the gods of Olympus have fallen to Typhon, the most fearsome monster in Greek mythology. Not much was said about the game during E3, but we did get a short teaser trailer which gave us a glimpse of what to expect from the devs that worked on Assassin's Creed Odyssey.
Gods and Monsters will feature plenty of combat, puzzles, and traversal gameplay from what we've heard so far, all of which is told from the perspective of Homer - famous for his ancient Greek literature.
Creative Director Jonathan Dumont and Senior Producer Marc-Alexis Côté took to the official Ubisoft site recently to answer questions that gamers may have about the upcoming title, due to launch in February 2020.
"What was cool about diving into a setting like we did with Assassin's Creed Odyssey was that you start to know quite a bit about it," says Jonathan. "We really connected with the mythological aspects of ancient Greece.
"The gods, the monsters, the legends, the myths are all great, but building an Assassin's Creed game limits what you can tap into. During production, we started thinking, 'what if we made something that's 100% mythology? We could make a dramatically different game than we did before'.
"Gods & Monsters really is a brand new type of game for us that is a complete mythological adventure built on the four-year background we have of building a historical Greek setting."
Discussing what separates Gods & Monsters from other open-world adventure games, Marc-Alexis said "What we see as the most differentiating factor is how we approach the narrative. It's a light and humorous story that we're going to tell, and we think it will make this feel unique.
"Players can also customize the appearance and stats of the protagonist, Fenyx, so we hope that players project themselves onto our hero. The player is also going to be challenged through combat, platforming, and resource and stamina management.
"The combat is ability-based, but those abilities can also be used to traverse the world."
---
---
Share this post