Nightdive Studios on remaking System Shock and facing 'real adversity'
Remaking a classic is no easy task says the studio's CEO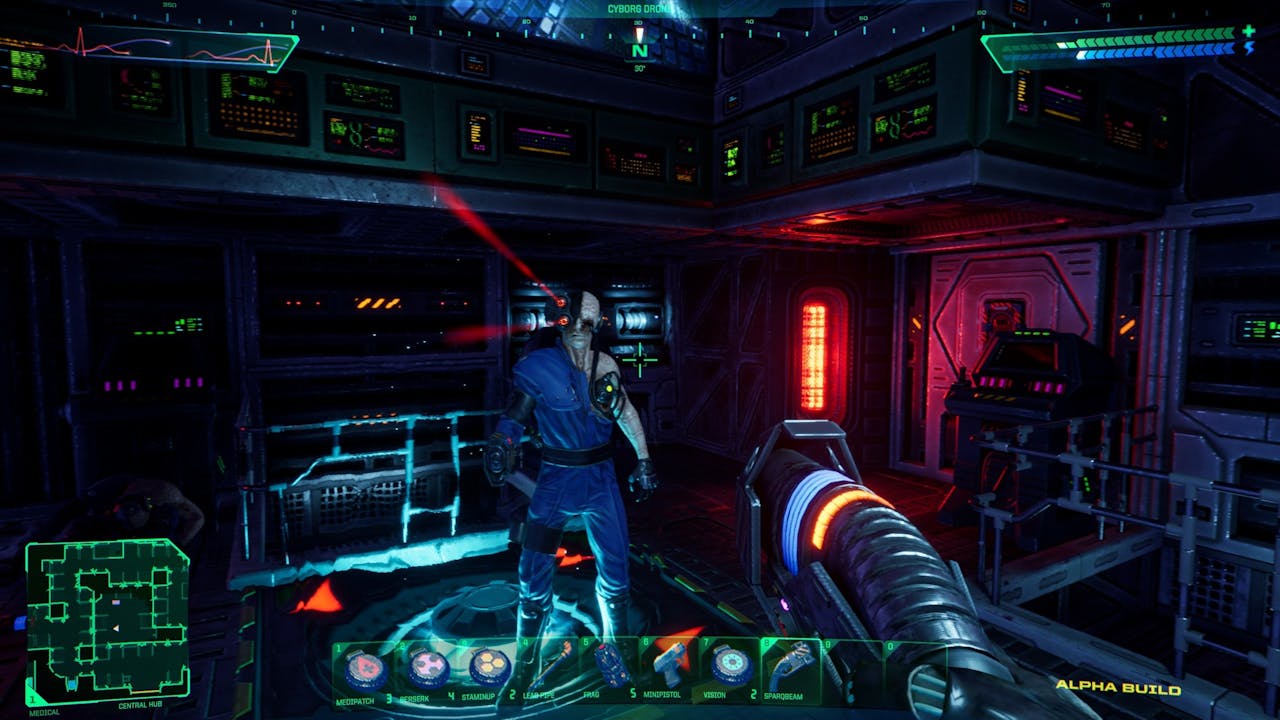 Nightdive Studios has brought back some hidden gems over the years including Putt-Putt and Turok, but nothing has challenged them quite like the System Shock remake.
The cyberpunk-esque action-adventure first arrived back in 1994, allowing players to take on the role of a renowned hacker who has awoken from a six month healing coma to witness the twisted aftermath of a terrible disaster. The studio ensured fans of the original could relive their favorite moments with a port of the 90s version with System Shock: Enhanced Edition and its sequel System Shock 2 - but Nightdive's CEO Stephen Kick wanted to bring the franchise into a modern era, one that retro and newcomers could both enjoy.
In the YouTube video 'The Struggles Behind Bringing Back System Shock' from noclip, Kick openly discussed some of the challenges that he and his team has faced trying to resurrect the original System Shock for Nightdive Studios' remake - including having to change a new game engine and start over, as well as losing members of the team due to not seeing the same 'vision' for what the project would become.
Despite the success and backing on Kickstarter, Nightdive Studios had to seek additional funding later down the line to fund demos to pitch to publishers, which soon became "unsustainable".
"We eventually got to a point where we had exhausted all of our opportunities with all of the publishers that we had talked to," says Kick. "We had multiple prototypes of this 'System Shock' game that all didn't really resemble one another, and they kept getting further and further away from that Unity demo.
"At one point I was like 'you know, our Kickstarter backers are really upset at us' - I feel like we betrayed them in a way. We put the project on hold for like a week while we restructured and I tried to convince the original Unity team to come back - I was like 'look, I'm really sorry guys, what can I do to make this right? This is the game we all wanted to make, let's make it happen'."
Fortunately, Kick managed to convince Rob Waters and the old gang to return to the project, and even began livestreaming the development of the game for fans to keep tabs on the new and improved features being built.
You can also check out our exclusive chat with Stephen Kick in which he talked about how the reboot would not have been possible without the dedicated fans. Don't forget that you can also pick up your officially licensed System Shock: Enhanced Edition and System Shock 2 Steam PC keys right now from Fanatical.
---
---
Share this post