ONE PIECE ODYSSEY Hands-on Impressions
Set Sail With The Straw Hat Crew In An Epic RPG!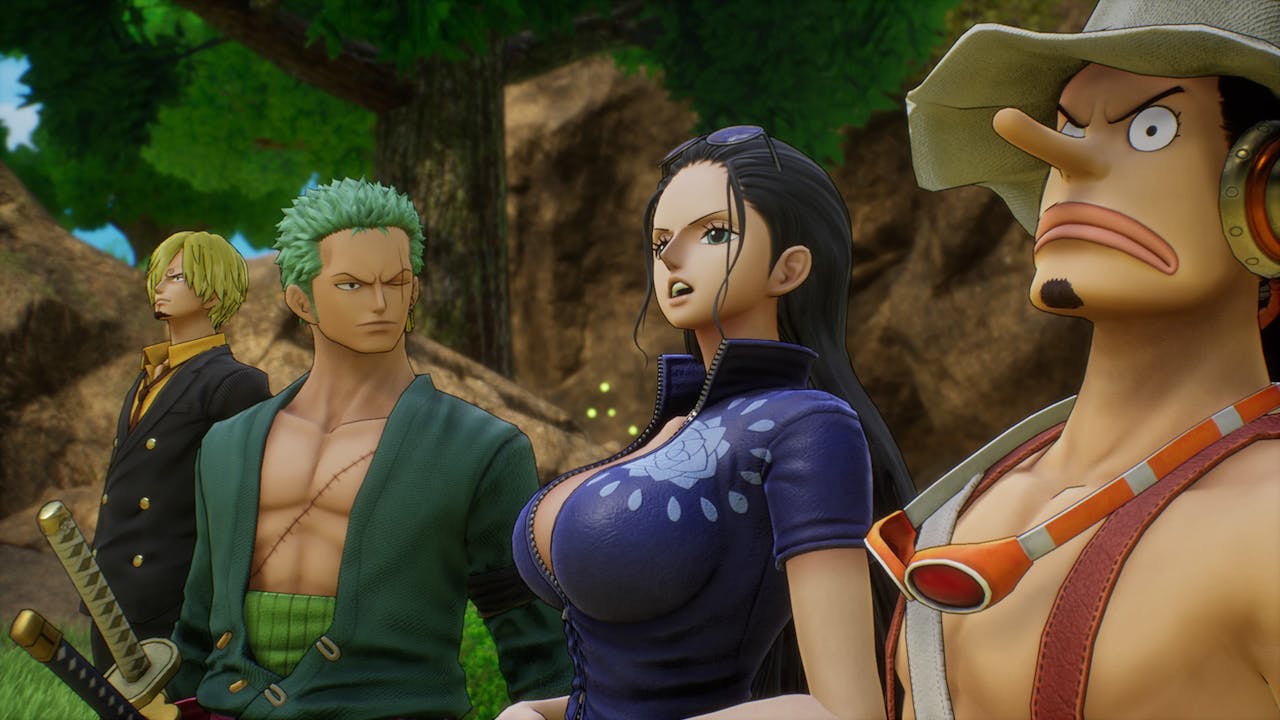 ONE PIECE ODYSSEY a new RPG from the hugely popular manga and anime series ONE PIECE, commemorating the 25th anniversary of the series!
With an anime franchise that's as long-running as ONE PIECE, it's no surprise that it has received a plethora of tie-in games going back to its debut in 1997. But this time, the team over at BANDAI NAMCO has switched things up, and brings us ONE PIECE ODYSSEY, a turn-based JRPG that tells an original story, whilst reliving some of the series' best arcs.
It's instantly clear that a lot of love and time has been poured into this game; everything contained within has clearly been created by fans of the franchise. The opening hours show off some truly beautiful anime aesthetics, from lush beaches and vibrant jungles, to unique enemy and character designs that fit right into the weird and wonderful world of ONE PIECE.
After the Thousand Sunny ship is wrecked in a storm, the crew washes ashore onto a mysterious island, losing most of their abilities. To regain their powers, Luffy and friends must enter dimensions called "Memoria", each of which lets them relive past events. This allows players to partake in some of ONE PIECE's most classic stories. It's a fairly light-hearted adventure, as fans would come to expect. Luckily, for those who aren't quite up to speed with the anime and manga, ONE PIECE ODYSSEY is just as welcoming to those who just want to experience a fun JRPG journey.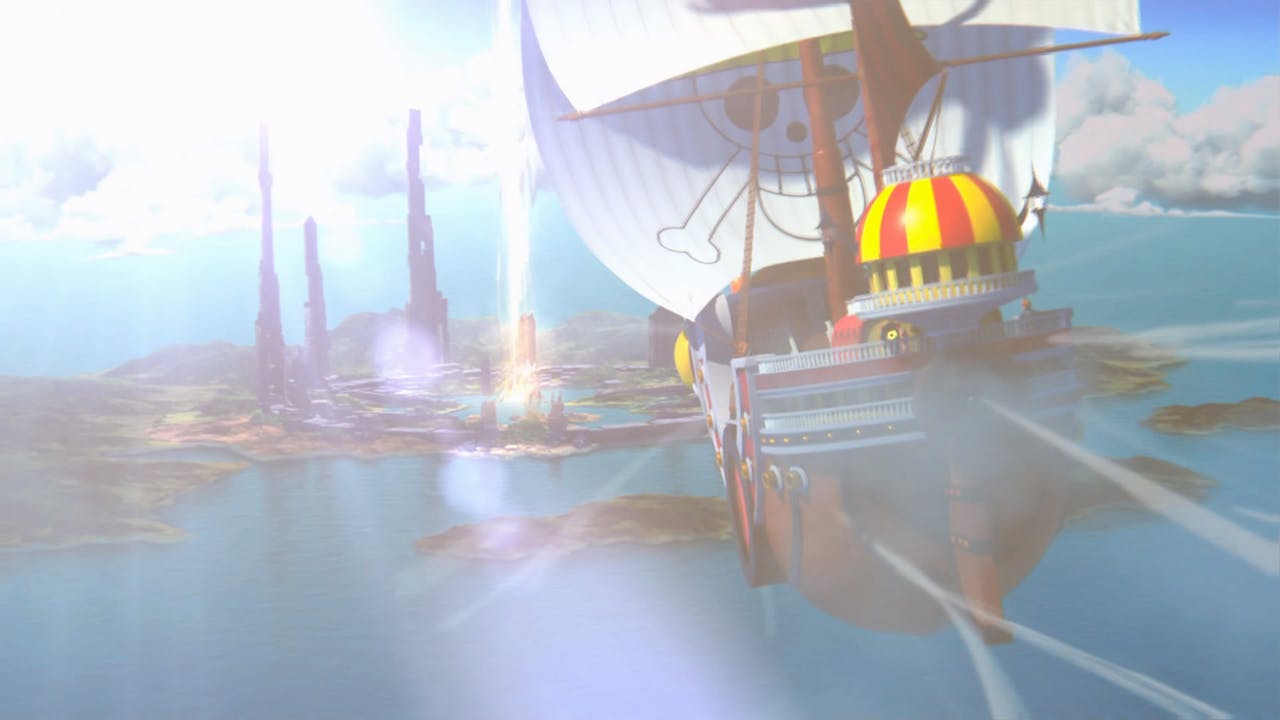 Exploration is fairly simple, although each member of the team can use their own signature abilities — such as Chopper fitting into small spaces or Zoro cutting down obstacles — in order to progress. Those players that like to hunt out every hidden area and complete every side quest will certainly be using each character regularly; with lots of optional content for those who seek it.
Every great RPG needs a good battle system, and ONE PIECE ODYSSEY provides a refreshing take on a decade's old formula. The party-based combat has a basic attack, as well as a wide range of special moves that each character can perform. It's a "rock-paper-scissors" type of system (referred to as Power, Technique, and Speed within the game) and being able to swap battle members out instantly to get an advantage on the enemy is a nice touch.
There are lots of small details in the combat mechanics that keep players engaged, without it becoming too overwhelming. For example, each character can start off in a different area of the battlefield, with certain moves allowing that member of the crew to relocate to a new area. It's fun, and had me jumping from one fight to the next because of how stylish and enjoyable it was, which isn't always something you can say about turn-based combat.
To summarise, my time with ONE PIECE ODYSSEY has been a positive one. The game is very entertaining — even more so if you are a ONE PIECE fan — the playable recreations of some of the best arcs in the anime, as well as the wealth of optional content, make this a joy to play!
ONE PIECE ODYSSEY Deluxe Edition a new RPG from the hugely popular manga and anime series ONE PIECE, commemorating the 25th anniversary of the series!
Will you be jumping into the adventures of Luffy and the Straw Hat Crew? ONE PIECE ODYSSEY is available right now!
---
---
Share this post