What we can expect from the upcoming RPG shooter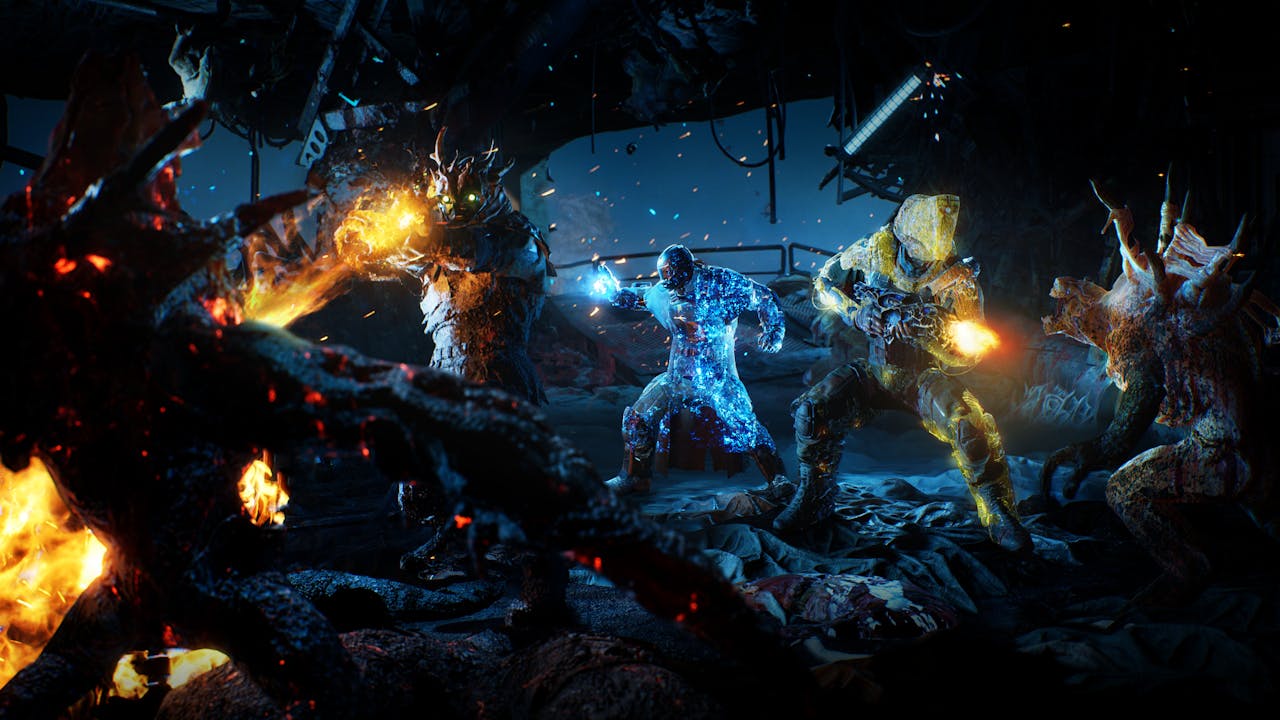 If you're looking for some more intense gunplay in your games library this year, you might want to keep an eye on an upcoming RPG shooter that was unveiled this week.
OUTRIDERS is the latest project from Polish-based developer People Can Fly (Gears of War: Judgement and BULLETSTORM) and Square Enix External Studios - the team behind Sleeping Dogs and the Just Cause series - and from early footage and screenshots, we're getting a Destiny meets RAGE vibe too.
Ahead of its release later this year, here's what we know so far about OUTRIDERS.
What is Outriders about?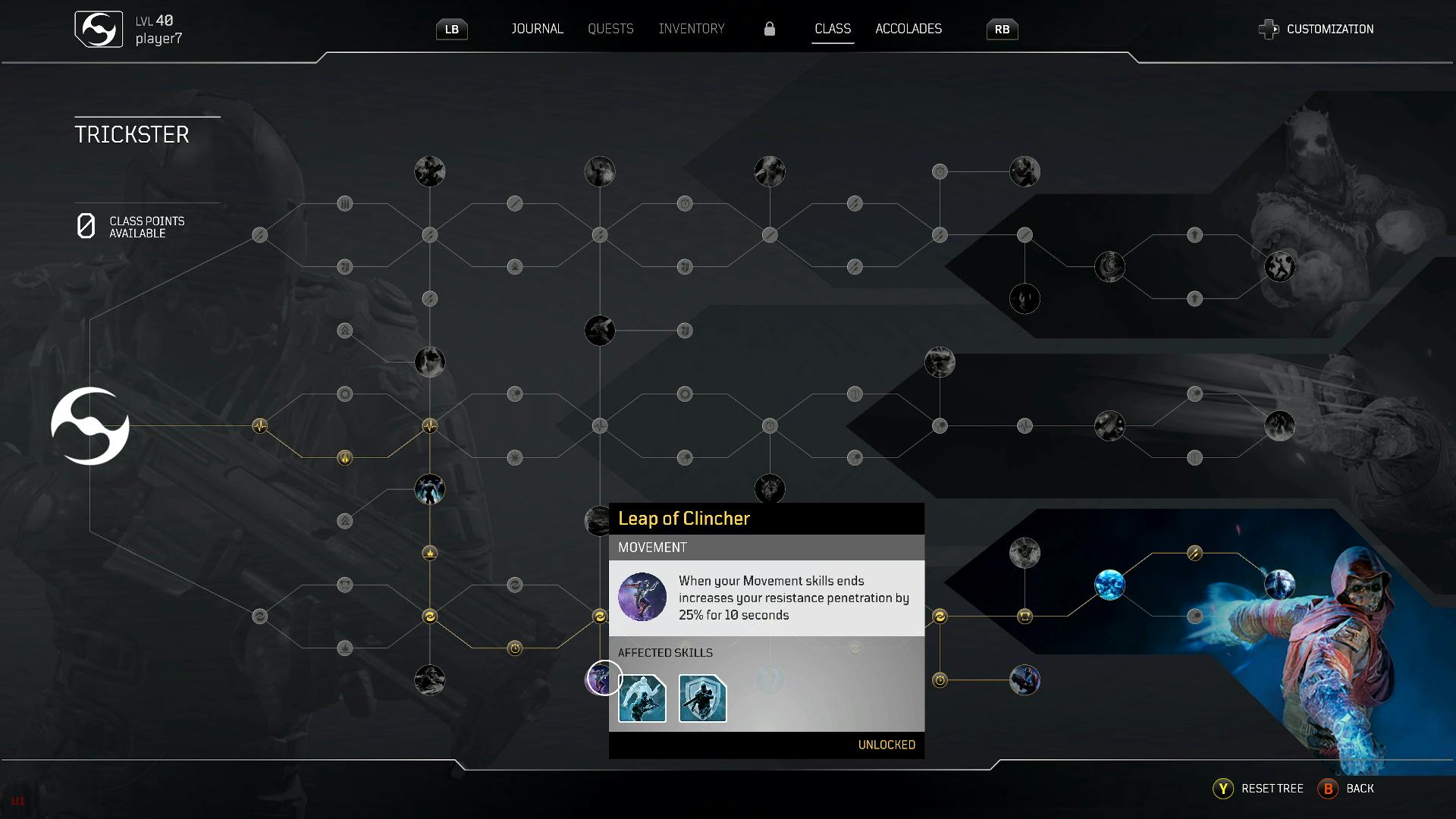 Set in an original, dark and desperate sci-fi universe, you create your own Outrider character and embark on a journey across a hostile planet called Enoch. As well as rich storytelling spanning a diverse world, you'll also have plenty of exploring to do as you leave behind the slums and shanty towns of the First City and traverse forests, mountains and deserts in pursuit of a mysterious signal.
Combining intense gunplay with violent powers, along with an arsenal of increasingly twisted weaponry and gear-sets, OUTRIDERS will offer 'countless hours of gameplay from one of the finest shooter studios in the industry' so says Square Enix. At present, we know that you'll be able to choose from three different classes - Devastator, Pyromancer and Trickster.
You'll be able to unlock Class Points to use in a skill-tree system, which will give your Outrider more abilities.
"It's incredibly exciting to finally reveal what we have been working on for the last four years," said Bartek Kmita, Game Director at People Can Fly. "OUTRIDERS is our first game since leaving Epic Games, and has grown from an idea of the game we always wanted to make, to the most ambitious project People Can Fly has ever undertaken".
We'll hopefully know a bit more about the game after OUTRIDERS official Twitch stream tonight at 8pm GMT, hosted by Malik Forte and featuring Kmita and Lead Writer, Joshua Rubin.
<iframe src="https://player.twitch.tv/?channel=squareenix" frameborder="0" allowfullscreen="true" scrolling="no" height="378" width="620"></iframe><a href="https://www.twitch.tv/squareenix?tt_content=text_link&tt_medium=live_embed" style="padding:2px 0px 4px; display:block; width:345px; font-weight:normal; font-size:10px; text-decoration:underline;">Watch live video from Square Enix on www.twitch.tv</a>
When will Outriders be released?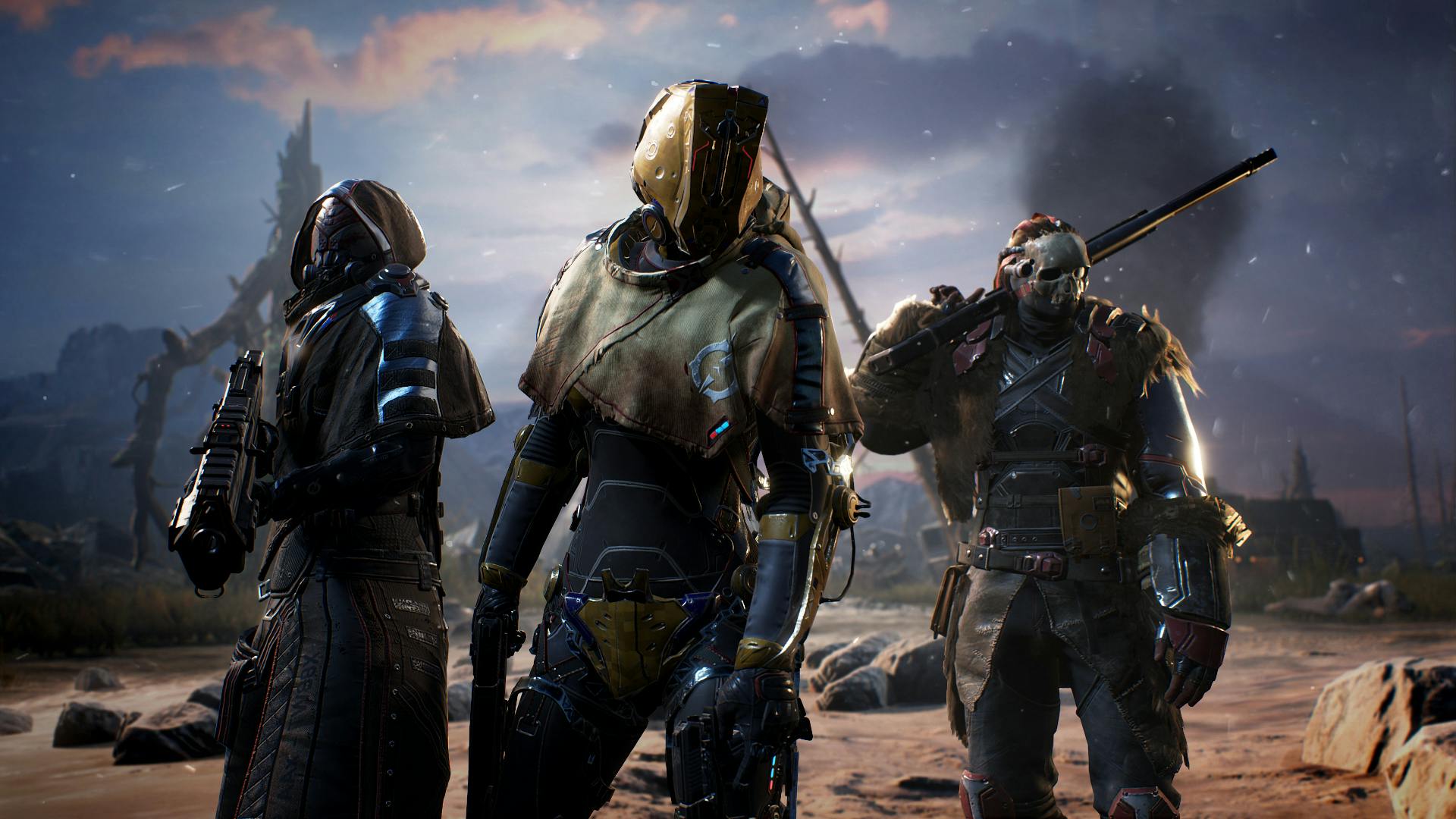 While there isn't a set date right now, Square Enix has confirmed that Outriders will arrive during 'Holiday 2020'. The game will be available on PlayStation 5, Xbox Series X and PC - as well as PlayStation 4 and the Xbox One family of devices.
Outriders - Official Reveal Trailer
---
---
Share this post