Overcooked! 2 new recipes - What's being served
By Sam Jones
- 21st Jun 2018
Games
Plus new features added to the fun-filled co-op Steam PC game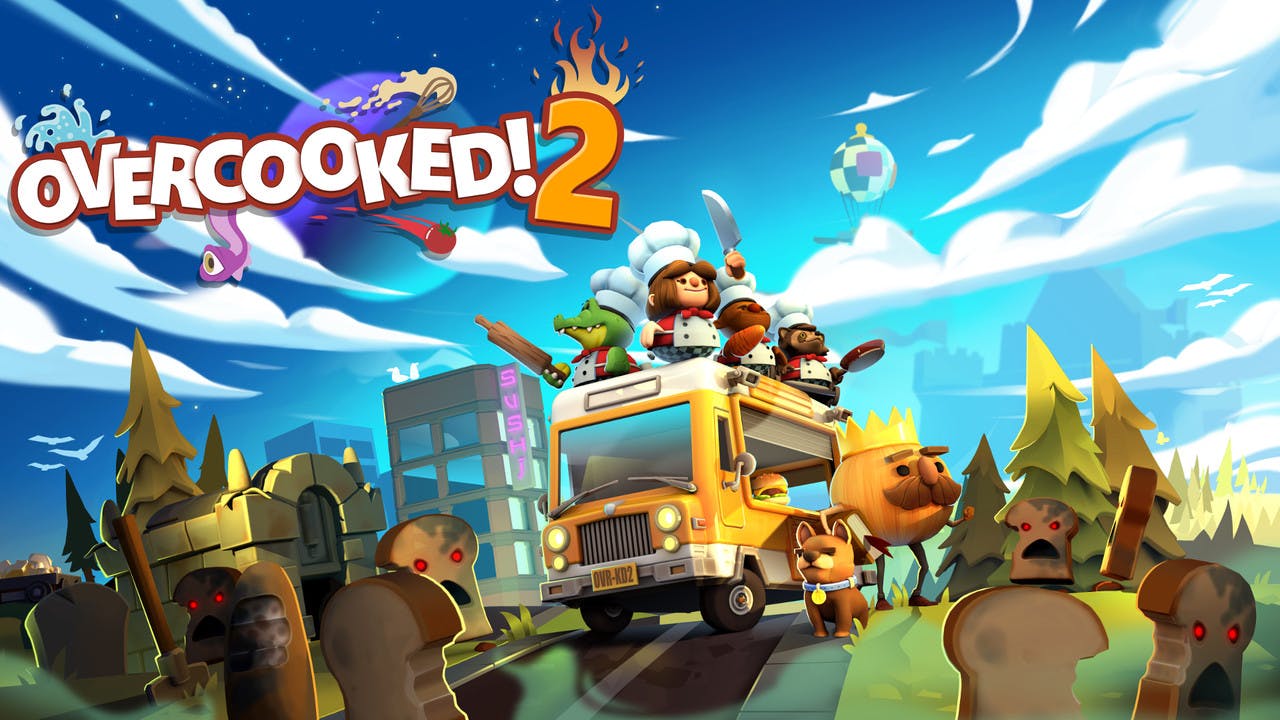 Assemble your chefs, gamers, as it's time to journey back to the Onion Kingdom and cook up a storm in the frantic co-op game Overcooked! 2.
The game sees up to four players running around various kitchens located across a map-like world, preparing and cooking food orders for hungry customers. Each kitchen is designed differently to the last, from modern layouts to kitchens soaring high above the clouds via a hot air balloon - which causes the prep tables to slide around!
At the end of a busy shift, players are ranked on their performances in the kitchen with a star rating.
Overcooked had eight recipes for players to whip up, and now Ghost Town Games and Team17 are bringing additional dishes to the table to spice things up. There are dozens of new recipes, many of which haven't been confirmed yet, but we've put together a list of new recipes and how you can make them.
New recipes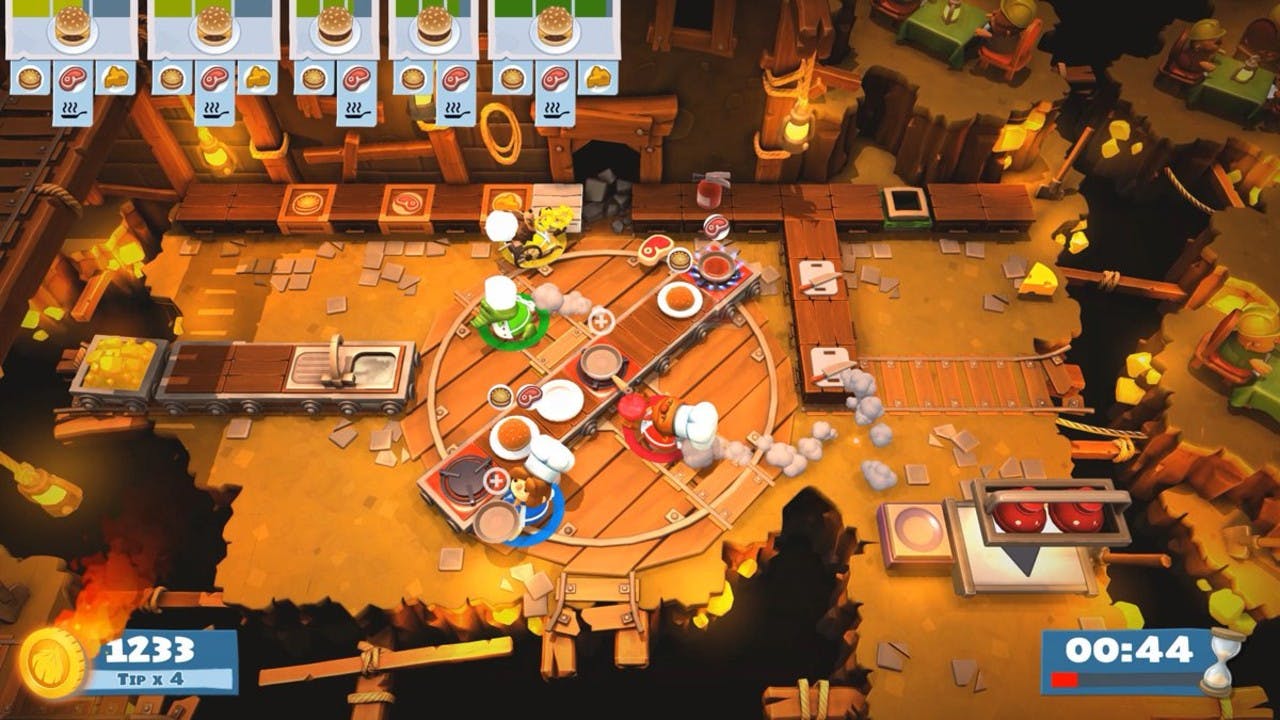 Steamed
How to make: Players must chop up meat or vegetables, mix in flour and then steam them.
Sushi
How to make: Mix chopped fish with cooked rice nori (seaweed) on a plate.
Pasta
How to make: Boil the pasta, add chopped tomatoes, meat and mushrooms or fish and prawns.
Cake
How to make: Mix flour and egg with chopped honey, carrot or chocolate and bake in the oven (DON'T FRY IT, IT DOESN'T WORK!).
Pancake
How to make: Mix flour and egg before frying in a pan - you can add chocolate for customers with a sweet tooth.
Nuggets (and fries)
How to make: Combine chopped meat and potatoes and put them in a magic box (we don't know what it is yet).
Sashimi (not sushi)
How to make: Chop up prawns and fish, no frying needed.
New ingredients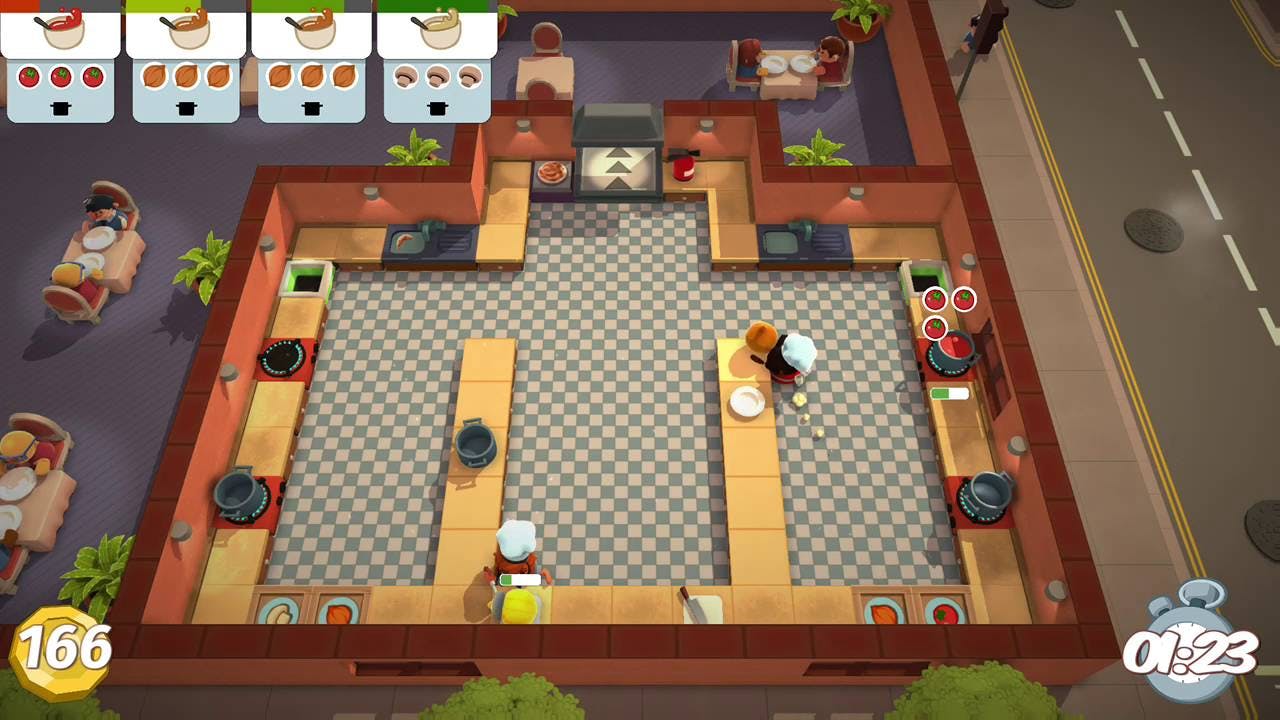 Cheese (burger)
Although cheese was in the original Overcooked, burgers now have the glorious dairy companion - as well as the previous ingredients lettuce, tomato, beef and the bun.
Cucumber
The range of salad ingredients has been bolstered with the addition of cucumber, which appears in the non-fish sushi recipe, and salad dishes alongside lettuce and tomatoes.
Honey
The bees have been busy, providing players with a sweet, natural food source to use for pancake and cake recipes.
Eggs
A cracking ingredient to mix with flour for the cake and pancake recipes.
Chocolate
Mmm yummy! Chocolate can be added to the pancake recipe for extra flavor or to create a chocolate cake.
Other new features
Other great features included in Overcooked! 2 are new kitchen designs, which will see players running across moving platforms and swamp-like levels in order to grab and cook ingredients - as well as new chefs ready to take on life in the busy kitchens, including eagle, mouse, beaver and octopus!
Those of you who pre-purchase the game will also receive the Too Many Cooks Pack, which includes the alien, walrus, cow, monkey and cat chefs.
One of the big changes added in the sequel is the ability to throw items. Players can now toss uncooked and raw ingredients to fellow chefs, straight into the pan or the blender... or on the floor.
The other is the addition of online multiplayer, expanding on the couch-play approach which will now allow players to team up with chefs across the world.
---
Share this post