Packt End of Summer Roundup
Brush up or learn something new with Packt
No doubt you've noticed the number of Packt eLearning course bundles that we've been putting on sale over the last few months, but we figured that we'd play it safe and give you a rundown of what you may have missed. Sure, you'll be late to have a Summer of studying, but don't worry you can instead have an Autumn of academia!
Whether you were after Unity, C++, or Blender, there's something new to learn about. Here's what you might have missed:
July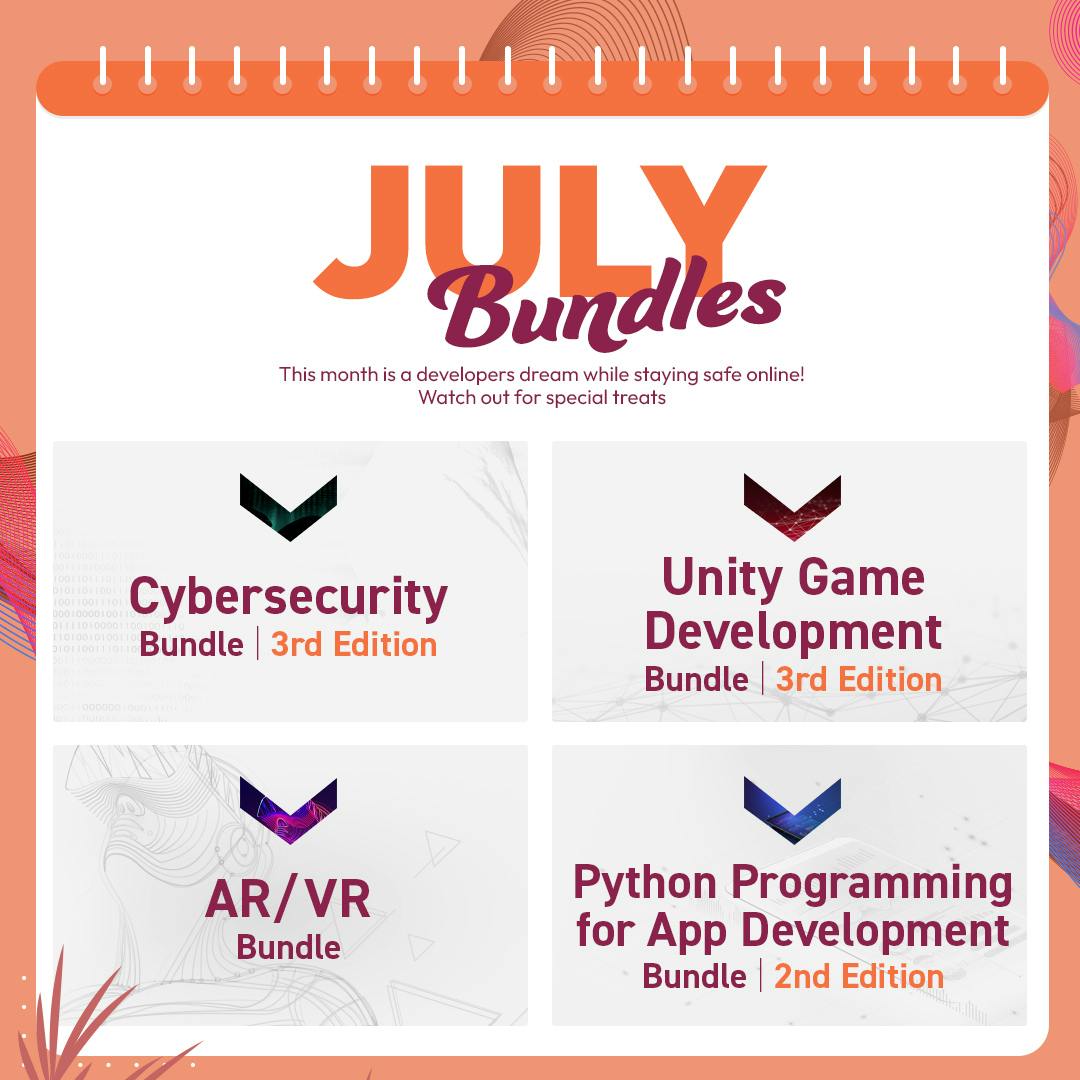 We started July with the Cybersecurity Bundle 3rd Edition, which contains 11 new-to-bundle courses including Antivirus Bypass Techniques, Adversarial Tradecraft in Cybersecurity, and Digital Forensics and Incident Response.
Next up was the Unity Game Development Bundle 3e with 15 books, 10 of which were new-to-bundle. Amongst them was Unity 2021 Cookbook - Fourth Edition, Unity Game Optimization, and Mastering UI Development with Unity
Then came the AR/VR Bundle with nine books, all new-to-bundle, including Getting Started with React VR, Augmented Reality for Developers, and Unity Virtual Reality Projects
Finishing off the month was Python Programming for Application Development Bundle 2nd Edition, with 17 books, 12 of which were new-to-bundle. These included Python for Geeks, Python Microservices Development, and Python Architecture Patterns.
---
---
Share this post