We got a chance to take a ride on Park Beyond.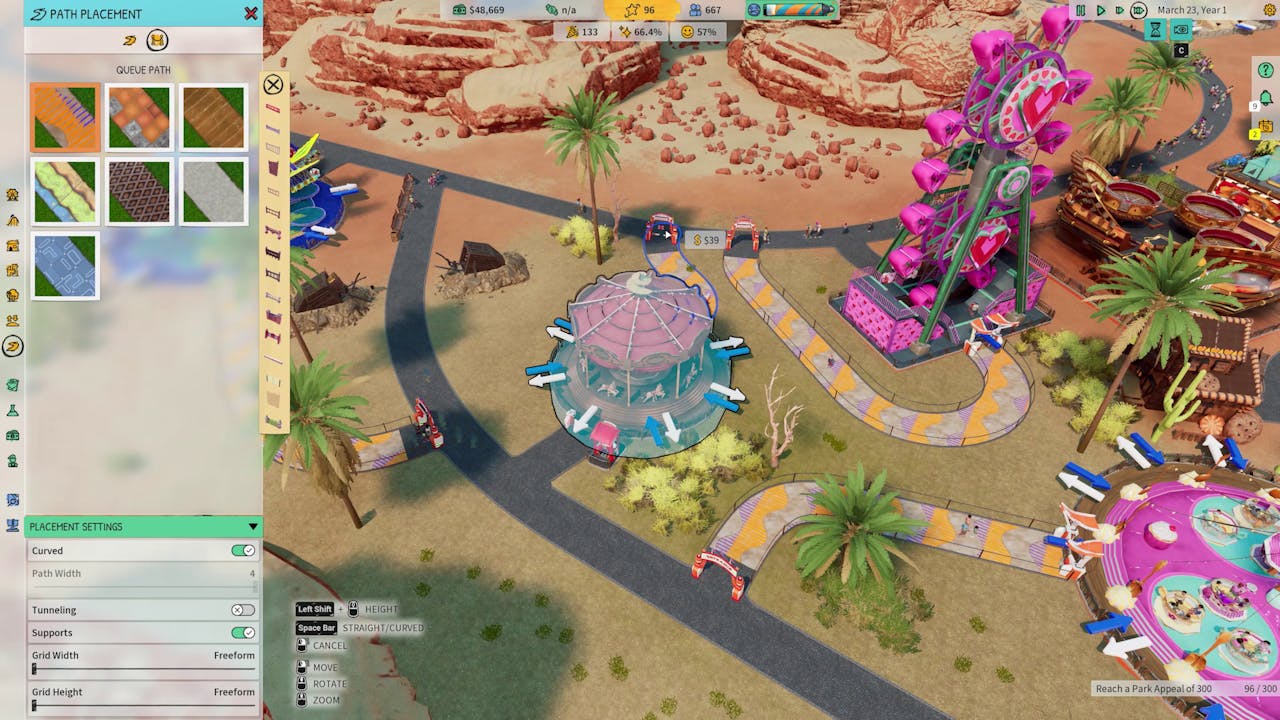 In Park Beyond, you can create the park of your dreams without being held back by gravity. The user-friendly controls and a story-driven campaign mode will help you learn the...
Pull down the safety harness and grab your cotton candy, Limbic Entertainment's new theme park simulator, Park Beyond, is gearing up for release, and we've gotten to have our first ride around the track.
Drawing inspiration from classic titles such as Bullfrog Production's Theme Park series and Thrillville: Off the Rails, with a nice dash of modern influence from Planet Coaster, Park Beyond effortlessly blends in fantasy and imagination with a solid choice of customisation options for your parks.
The Craziest Rides You Can Imagine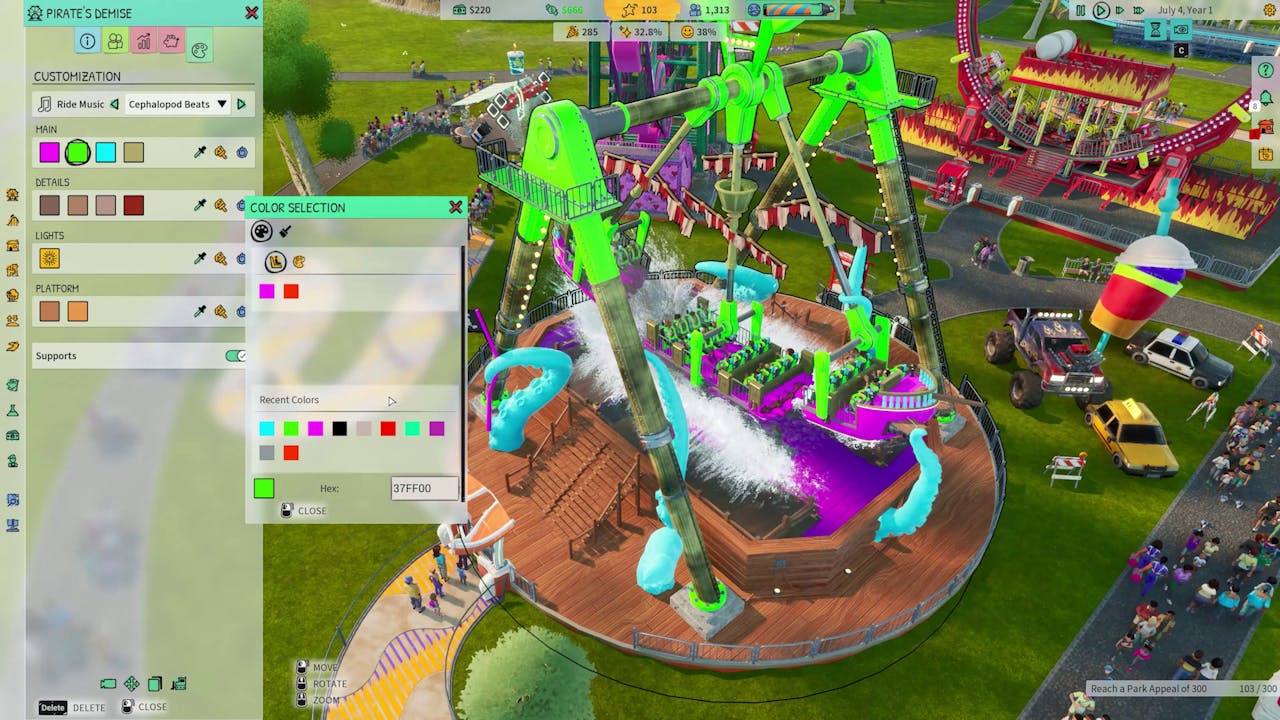 Get ready to experience the ultimate thrill with Park Beyond's physics engine. With real-time simulations of movements and forces, you'll be on the edge of your seat as you test out the chaos of the rides. Unlike other theme park simulation games, Park Beyond lets you create rides that push the limits and leave guests and safety inspectors alike quaking in their boots. As you progress through the campaign, you'll have the chance to meet with the team you work for and focus on what's important for your next park, from catering to specific demographics to incorporating unique theming. But the real excitement begins when you start unlocking crazier parts to elevate the thrills even further.
With track elements that launch coasters through the air with powerful cannons to a track piece that allows your ride train to detach from the rails and roll over the terrain before safely returning to the track, each ride and track piece is designed to cater to different demographics. High-intensity thrills will have your teen guests roaring with excitement, whereas calmer rides will appeal more to families.
Management Gone Wild
Managing your amusement park is just as important as designing and building it. The game provides you with a standard level of park management that you would expect in any other title in the genre, but with a few exciting twists.
Firstly, ensuring that your park is clean and tidy is crucial to keeping your guests happy; you can add trash cans and recycling bins to your park and hire janitors to clean up litter and spills. Providing your guests with all the necessities and luxuries they'd expect at a theme park is another important aspect of park management. Park Beyond offers a variety of shops and eateries that you can place strategically around your park to maximise profits and keep your guests well-fed and entertained. From fast food restaurants to souvenir shops, you can customise these with different themes and decorations to fit in with the overall ambience of your park.
Park Beyond also offers you a variety of visual options to analyse your park's efficiency and appeal, with heat maps to assess the popularity of different areas of your park or view charts to see which rides are the most popular with different demographics. You can also track guest satisfaction levels and adjust your park accordingly if certain parts aren't appealing to the right demographic you're trying to cater to.
A refreshing experience for both seasoned and new players in the theme park simulation genre, Park Beyond is a title where players can let their hair down and focus on having as much fun as possible. With the ability to create rides that push the limits of imagination and thrill, players can explore new heights of creativity and design without worrying about the technicalities of realism.
In Park Beyond, you can create the park of your dreams without being held back by gravity. The user-friendly controls and a story-driven campaign mode will help you learn the...
The campaign mode provides a structured approach to park building whilst also delivering a rewarding experience that encourages players to continue exploring and experimenting with new designs and concepts. Get ready to embark on a rollercoaster ride into the depths of your creativity when Park Beyond releases on the 15th of June 2023.
---
---
Share this post