First look at the upcoming co-op FPS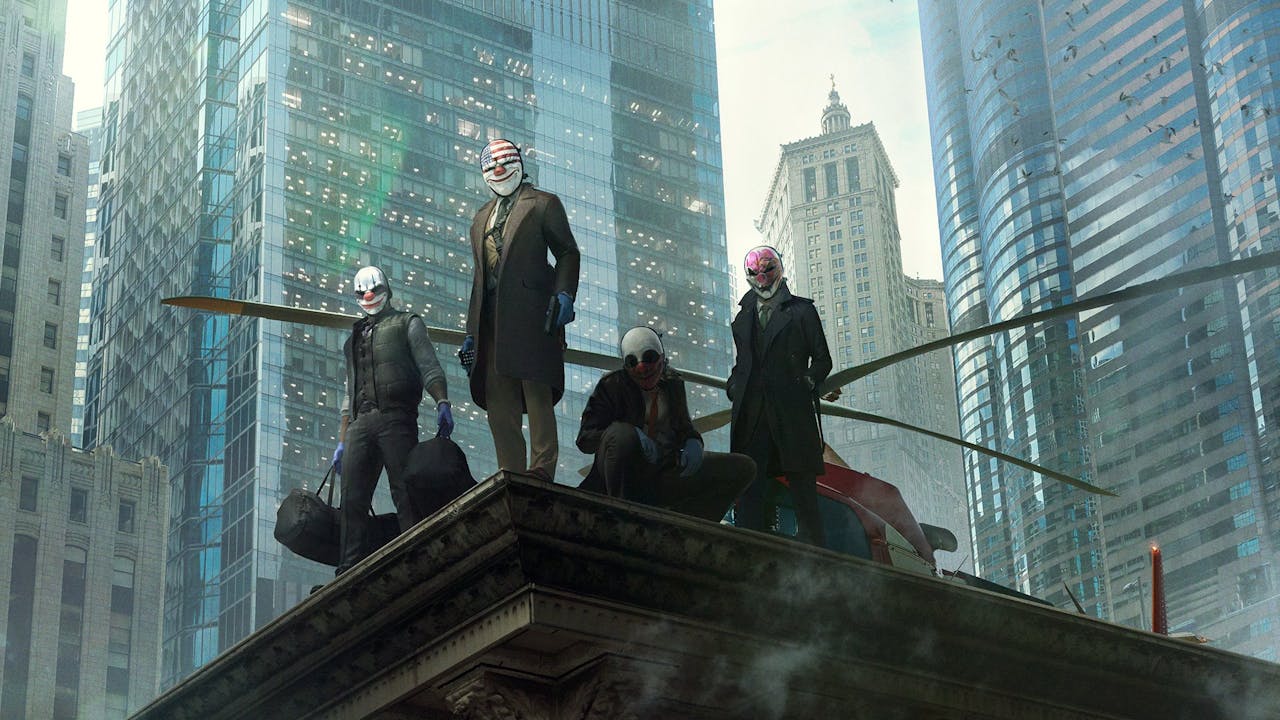 Don your crazy looking masks and get ready to embark on another epic crime spree with your PAYDAY 2 Steam PC key. Customize your mask and enjoy unique contracts!
Grab your mask and your swag bag, because the PAYDAY 3 hype has intensified after Starbreeze unveiled some concept artwork of the upcoming co-op FPS PAYDAY 3.
The game, which is due to arrive in 2023, will see players jump back into a host of heist-based missions, with New York city confirmed as one of the locations for the mask-wearing foursome - Dallas, Wolf, Houston, and Chains. Details were revealed during the PAYDAY 10th Anniversary Live Stream event, where the publisher went into more detail on the new suit changes for each character - a change from the same designs that were simply recolored in PAYDAY 2.
Starbreeze has also confirmed that the way in which PAYDAY 3 approaches heists has moved with the times, with much more than just classic bank heists.
The publisher said: "Payday has transitioned into the digital age, with software giants, crypto currencies, mass surveillance and the Dark Web all playing a role in the gang's new gadgets, challenges and opportunities."
In addition to the new suits, it's also been confirmed that the media will also play a big part in the game's story, with the press covering the heister's actions as the game progresses.
Waiting for some more heist action? Grab your PAYDAY 2 Steam PC key from Fanatical now!
---
---
Share this post