Our choice of titles that get those creative, artistic juices flowing like Microsoft's hit sandbox game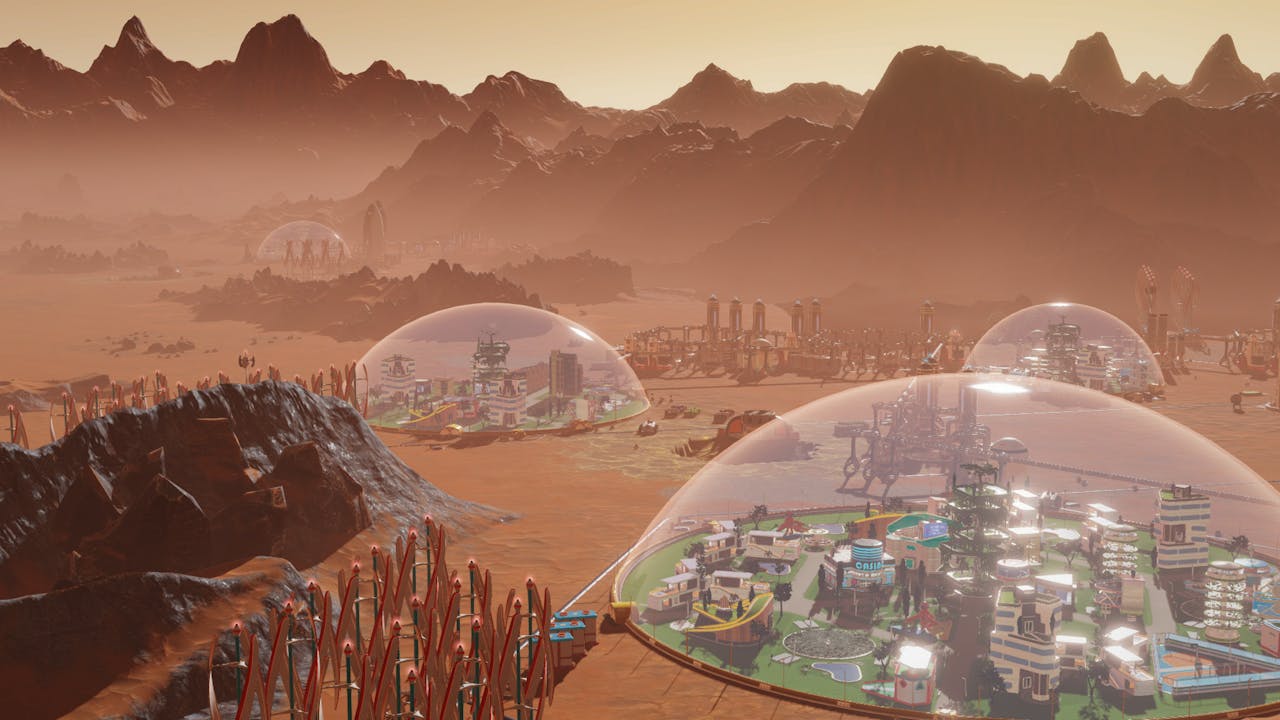 Build your own Platinum Collection is your dream ticket to superpowered Steam games! Unlock hours of gaming excitement by selecting the games of your choice; all while...
Minecraft is the most popular PC game - since its launch in 2011, there are over 91 million players, being dominantly played by youngsters and teenagers.
Kids love the game (as well as big kids) as many enjoy who it makes them more creative. But hold on, it's not the only type of game to make use of creativity or exploration skills.
Try playing these other games which assist you to build, play, learn and explore beyond imagination. These alternatives might awaken some artistic and creative design talent that may facilitate your kids (or you) in the future too and are well worth exploring.
There is a collection of video games that have incredible buildings, unique features, and survival elements - so check them out!
Craftlands Workshoppe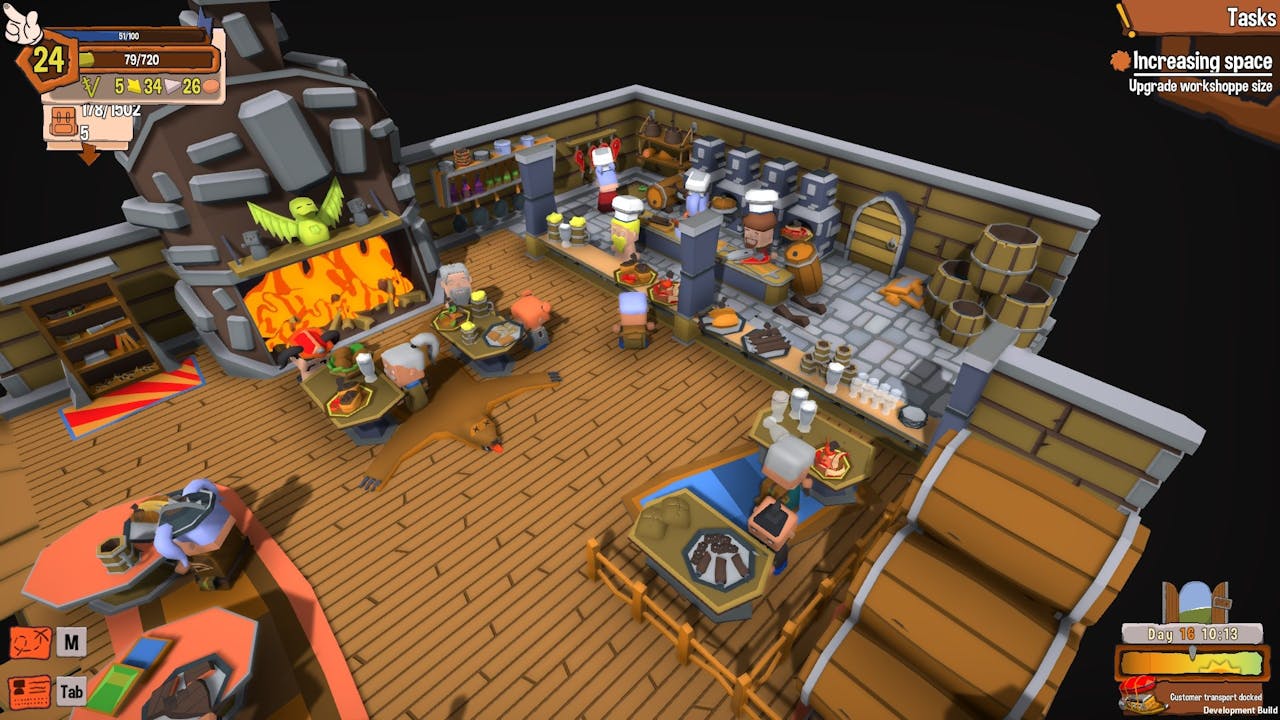 If you love crafting games, Craftlands Workshoppe is a game you should not miss out on!
This is a strategy game on a flying island, where you can lead your way to build and manage a crafting empire. You need to master any one of three options of crafting- Cooking, Blacksmithing, and Alchemy.
You can master the three skills one by one and earn the chance of becoming a master in crafting. Sounds interesting?
Well, it's not all. In this game, you will need to uncover the mystery of where the previous master, Allcraft eloped. #
Additionally, after mastering to a certain level, you will be able to pass on the crafting knowledge to your employees and you get to master other skills.
Craft The World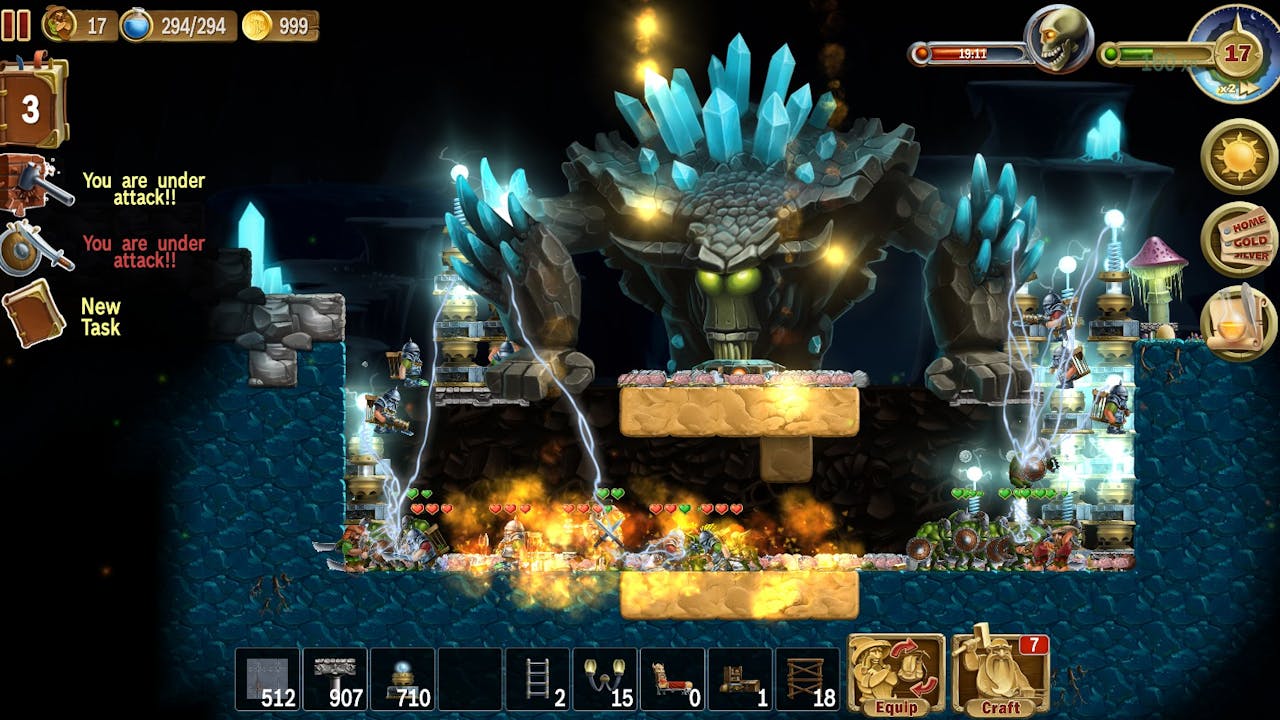 Craft the world is another masterpiece in the PC gaming world. It's a survival game where you will be managing a team of dwarves.
Build a dwarf fortress for the dwarves or tell them to do it themselves. You can command them and give directions on crafting, fighting the devils, and monsters, and gathering resources.
The different games level will guide you to explore and build shelter, blocks, do mining to find materials to craft with, craft the best weapons, fight the monsters, and much more. It's an island with changing climatic conditions, oceans, and sky.
Surviving Mars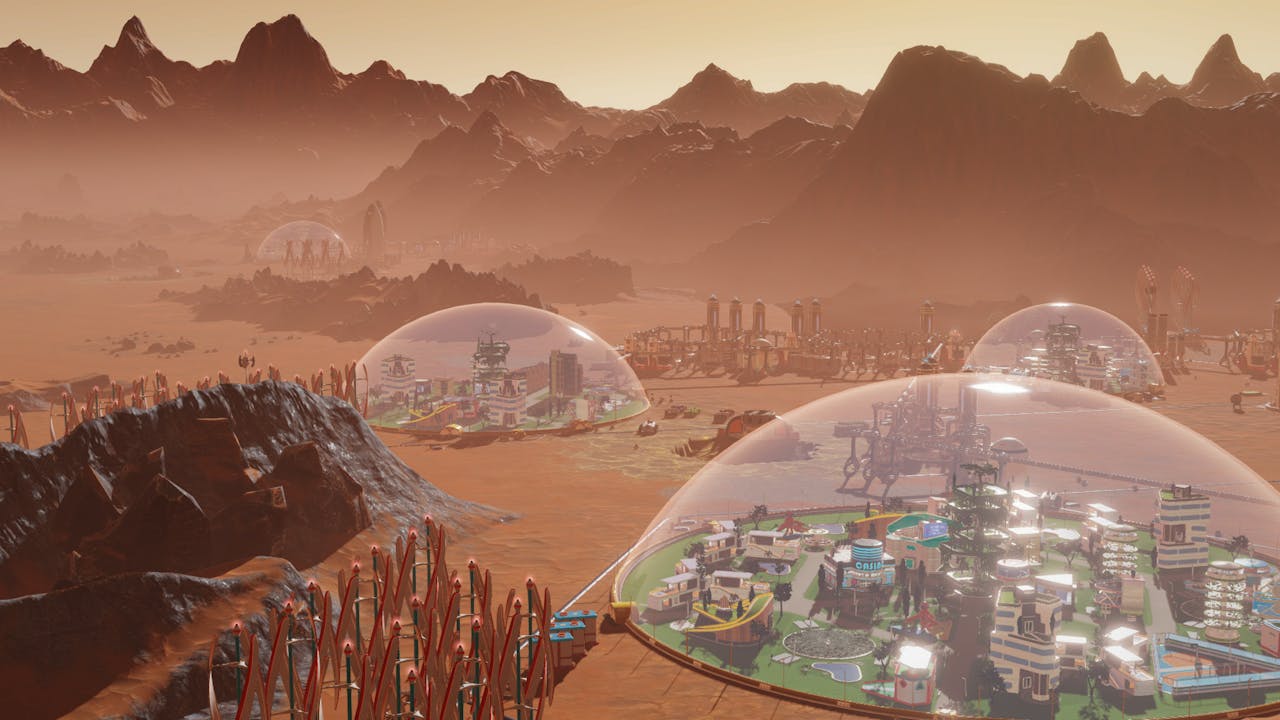 Surviving Mars is an epic survival game strategy.
Isn't it interesting if you get a chance of building human colonies on Mars? You need to strategize and prioritize getting oxygen, water, food, and shelter. Figure out mining more stuff.
You need to take help from the space agency and build houses, farms, hospitals, and more but be aware of the space agency you choose and they are all not there to help!
Get all the infrastructure set on the planet that is required for you to survive. You get to earn bonuses that you can utilize in building machines that can be sent to earth that bring help until you become self-sufficient.
After a hard day at work, relax by the bar.
Stronghold Crusader HD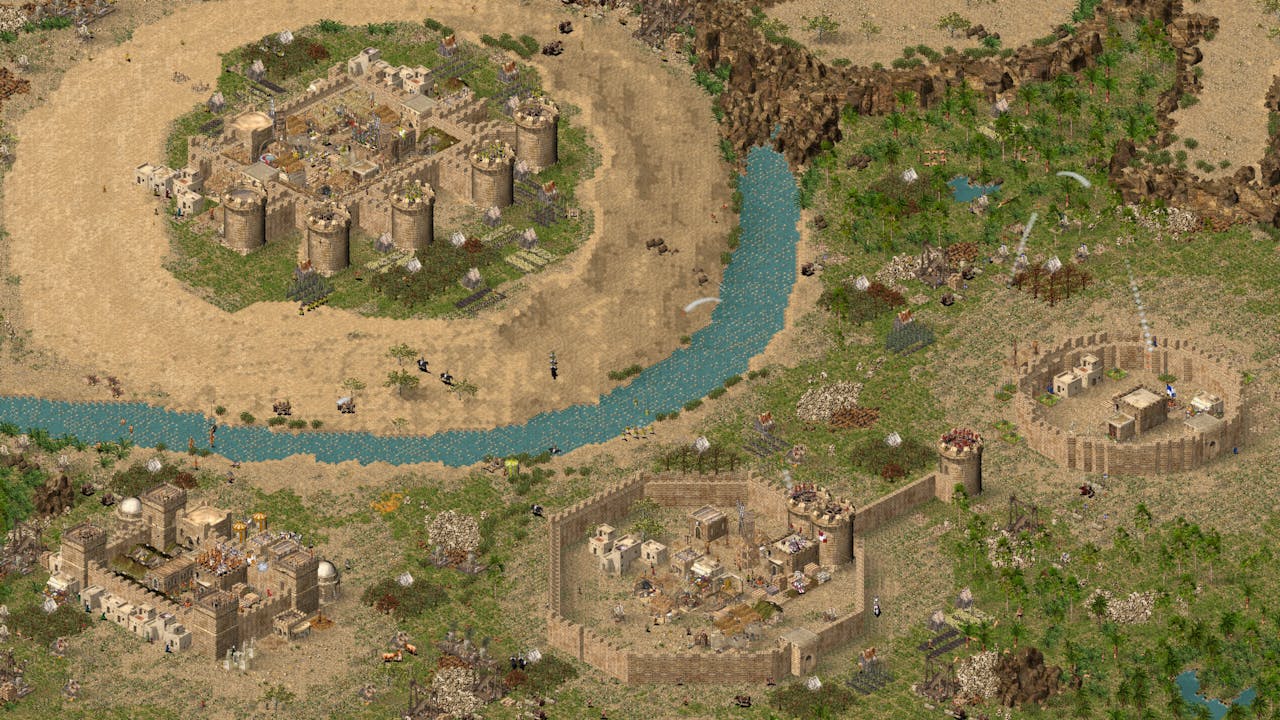 Ever dreamt of leading an army of brave warriors and fighting battles?
'Overwhelmingly Positive' rated Stronghold Crusader HD game gets you a chance to relive Richard the Lionheart and the Saladin, Sultan of Syria. Fight to get freedom by leading a brave-hearted and determined group of Crusaders.
This is a real-time strategy game. It features the first, second, and third Crusades, as well as conflict within the individual Crusader states. You need to ensure the safety of your army in all three Crusades. You need to purchase supplies and build in the town under your control.
So, go ahead and lead the army and win battles to stay ahead in the game and unfold the levels.
Anno 1800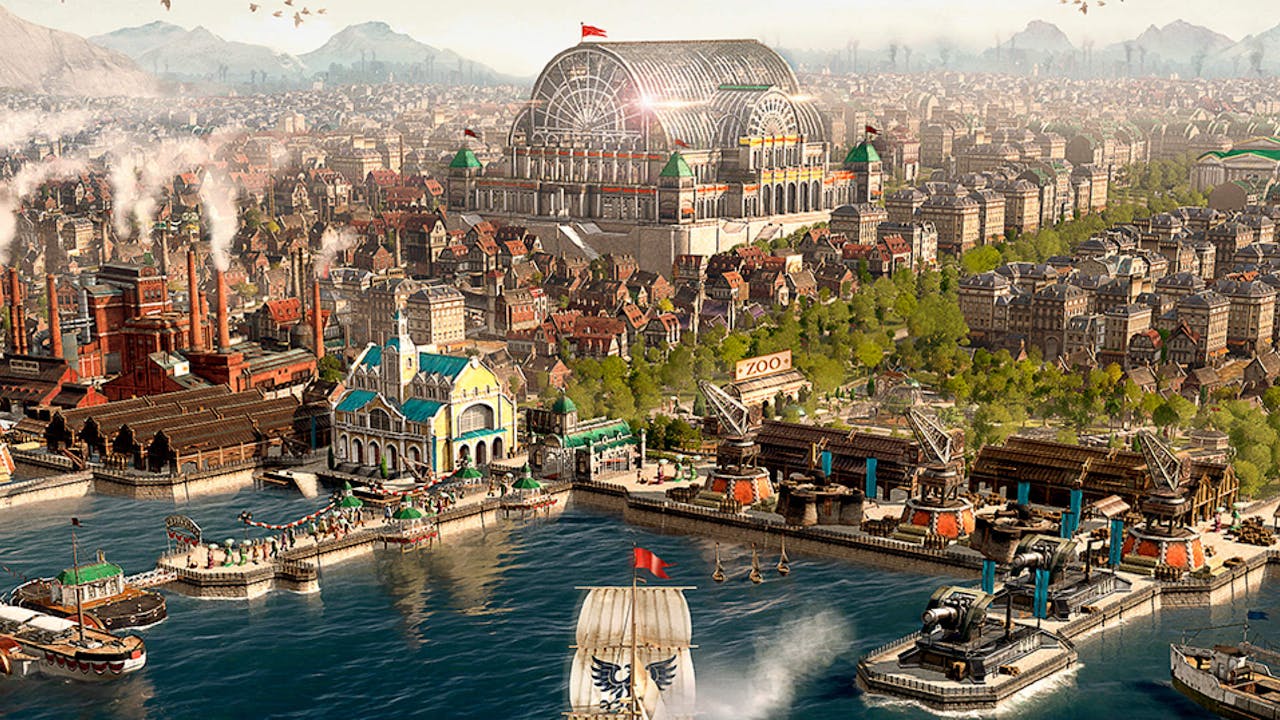 Anno 1800 will keep you hooked. It's a fantastic, mind-boggling game.
The game welcomes you to the Industrial age where you get to prove your skills and become a ruler. You gain experience in building continents, buildings, farmhouses, and farms. You can plan the way you want your city to look and keep the population happy.
You can use the advanced technologies but keep your employees happy by allowing them to work for you and encourage more people to move to your cities.
The more you get to show your skills and build your city, you end up establishing many production chains and managing and defeating the other AI rulers present in your world.
Article by Saumya Kaushik
---
---
Share this post