PC games releasing in July 2021
The peak of summer means more hot games!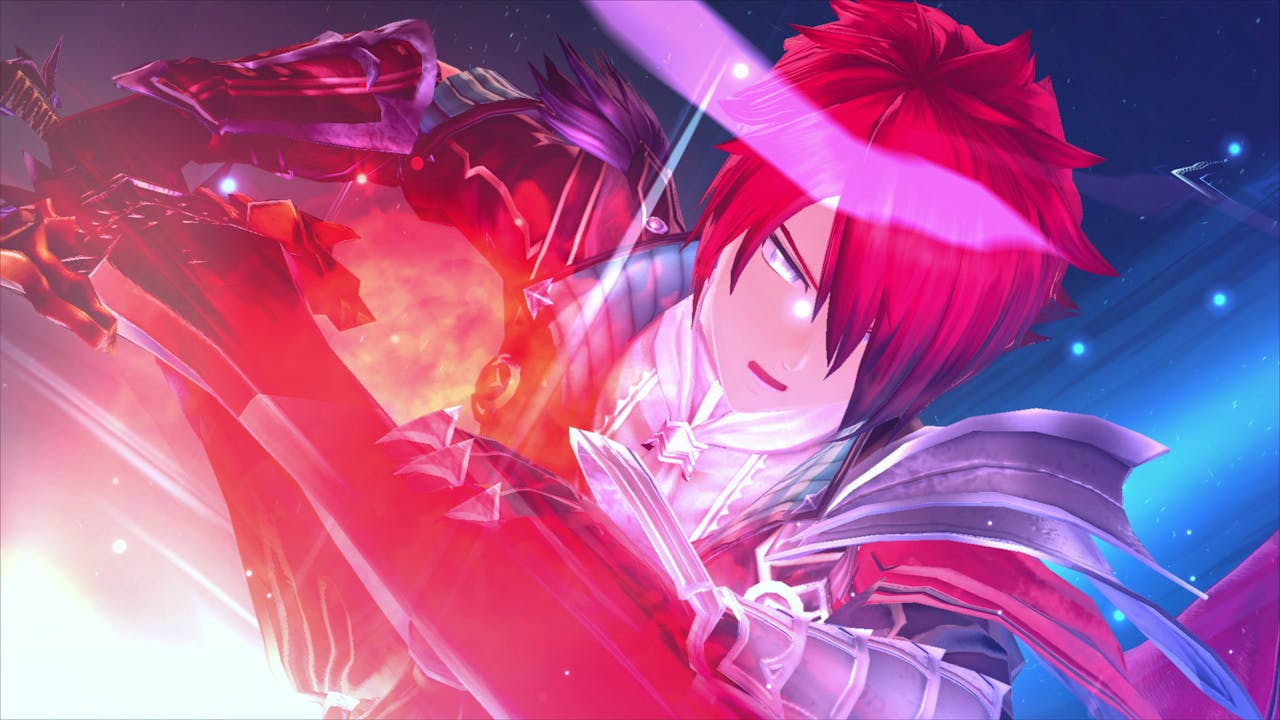 Become the legendary Rider you were born to be with your Monster Hunter Stories 2: Wings of Ruin Steam PC key. The next adventure RPG installment in the spin-off series with...
Do you need some excitement this July? There are games for everyone coming soon within the next month, so you can enjoy explosive action, high-octane racing, and much more, on your gaming rig.
Ys IX: Monstrum Nox - July 6
In the 9th main-line game of the legendary JRPG series, Ys, you'll begin your tale in the beautiful fortress city of Balduq as you aid townsfolk, vanquish threats, and more.
You'll play as one of the six notorious Monstrum, each with their own unique gifts that grant abilities, such as scaling sheer walls or detecting hidden objects. With familiar Ys mechanics, such as Flash Dodge or Flash Guard, making the game one for fans of the series, but also a great way to get into Ys for Action RPG lovers.
Monster Hunter Stories 2: Wings of Ruin - July 9
Prepare to take flight and explore a new world in Monster Hunter Stories 2: Wings of Ruin, launching on July 9th.
If you're planning on jumping into Monster Hunter Stories 2 off the back of playing the award-winning Monster Hunter: World and its huge expansion DLC Iceborne, you'll experience a very different playstyle indeed.
Unlike World's action RPG gameplay where you can freely traverse across large ecosystems chasing giant monsters to slay, chop up and turn into fancy armor and weapons, Monster Hunter Stories 2 features turn-based strategic combat - much like other popular game franchises such as Final Fantasy.
F1 2021 - July 16
The official Formula One video game. Codemasters' realistic replication of the fastest sport on wheels brings a number of new features, such as a new 'Beaking Point' story experience and a two-player career mode, plus enhancements to the gameplay as tires now grain and rip in the racing title.
Fans of the popular My Team mode will be happy to know that it'll be returning for F1 2021. With Formula 2 races added as you can compete with the up and coming stars of the sport in a season of intense racing.
Death's Door - July 20
Grab your melee weapons/arrows, and prepare your magical spells to overcome a fantastic array of beasts and demigods. Devolver Digital's Death's Door is an action RPG where you play as a Crow to get back an assigned soul that was stolen from you.
To track down the thief, you must brave a twisted land full of weird and wonderful characters, as well as tough foes to overcome. There'll be no shortage of combat in the story, but you'll also have to upgrade your character stats and upgrade your abilities to survive in this world.
Warhammer 40,000: Battlesector - July 22
Warhammer 40,000: Battlesector is the latest strategy game in a long line of popular titles based on the hit Warhammer 40,000 universe.
Set in the grimdark universe of the 41st Millenium, you'll develop your army, field mighty heroes, and fight for victory using iconic units from the Warhammer 40k franchise.
In the game, you'll be placed in turn-based strategy battles where the better you do, the more Momentum you have to push you closer to victory, as Surged units will produce superhuman actions on the battlefield.
Tribes of Midgard - July 27
Explore a bright Norse realm with ten of your friends as you form a clan in Tribes of Midgard. In the brightly colored game, you'll face mythical creatures, deadly spirits, and gigantic brutes as you protect the Seed of Yggdrasil from a nightly invasion of Helthings.
As you team up, you'll each pick a class to take into battle and battle in online PvE co-op to test your skills and try to survive in a world full of destruction. But how do you survive? Well, you'll slice, craft and prepare village defenses to protect your base.
The Ascent - July 29
In The Ascent, you can either play solo or work together with up to three friends in local or online co-op mode.
The new shooter combines a packed cyberpunk world with a destructible environment where you're equipped with a raft of lethal weapons and gadgets to bring a deadly take on the looter-shooter genre. With different enemies, the game promises that you'll have to use a variety of tactics in order to survive in the corporate-run metropolis after The Ascent Groups shuts down and leaves your district threatened.
There are also RPG elements in the game as you allocate new skill points to various augmentations to improve your character and take down enemies in new ways.
Eldest Souls - July 29
Fast-paced and brutally challenging, Eldest Souls is a unique Boss-Rush soulslike experience.
In Eldest Souls, you'll face only tough and engaging combat with each Old God presenting a unique challenge to overcome. But don't think they're going to be easy to defeat as you're Mankind's last hope to stop the great Desolation that the Old Gods have unleashed, and only your greatsword made of pure Obsydian can help you.
---
---
Share this post