PC games releasing in October 2021
There's a new game that's perfect for everyone this month!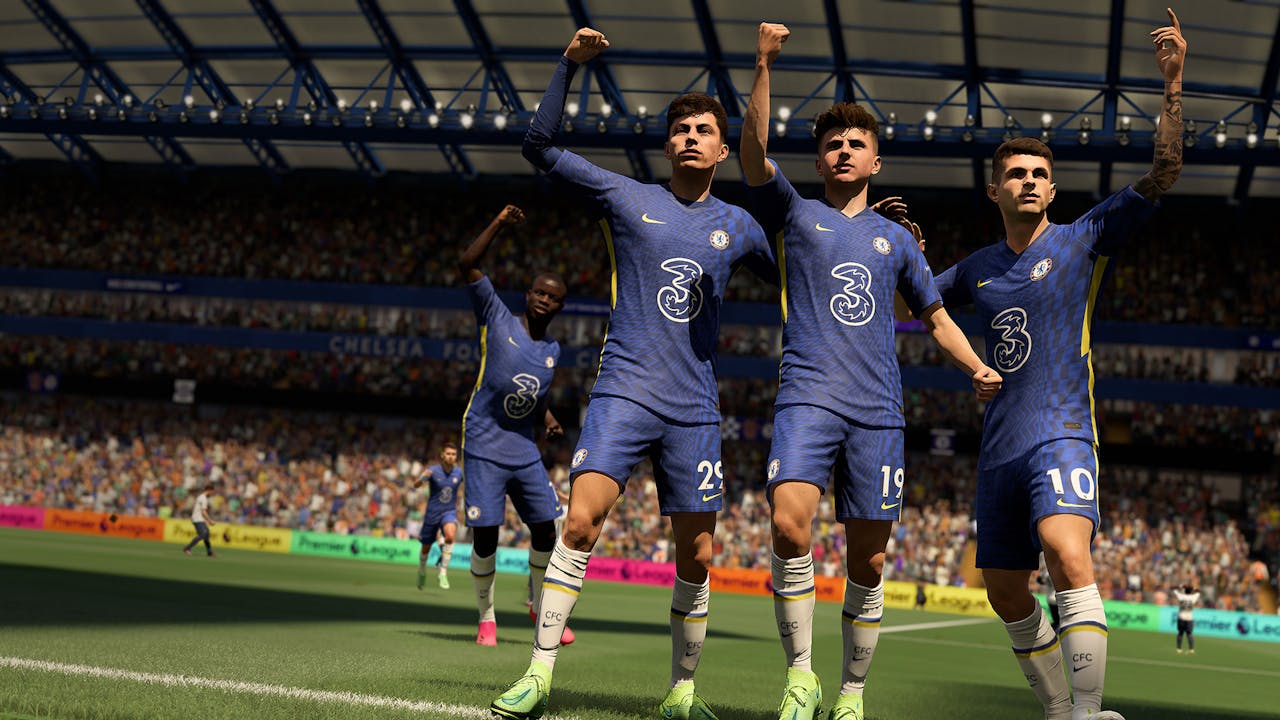 One of the world's most popular sports games and a much-anticipated zombie title lead the way of games releasing in October 2021. But whichever genre you love, there's a game for you in a high-quality line-up of new releases.
FIFA 22 - October 01
The next game in Electronic Arts' popular FIFA franchise brings more realism to the football (soccer) simulation. FIFA 22 contains updated squads, gameplay enhancements to improve the realism and new features for their game modes - including brand-new Hero cards for the beloved Ultimate Team game mode where you can collect cards of your favorite players from past and present.
The feature that has everybody talking though is a club creation option for Career Mode. In this game mode you'll be tasked with designing your kits, building your stadium, and rising up the ranks as the newest club in town until you're mingling with the world's elite, such as European champions Chelsea and Premier League winners Manchester City.

FIFA 22 has unparalleled authenticity thanks to its raft of top licenses, including the UEFA Champions League, Premier League, Bundesliga, and LaLiga Santander. Meaning you can line up as your favorite clubs and stars with huge realism in both their looks and play.
Back 4 Blood - October 12
Picking up where the critically acclaimed Left 4 Dead captivated us, Back 4 Blood is a thrilling co-operative, first-person shooter from the same creators. You'll experience a intense four player co-op narrative campaign, as well as competitive multiplayer as humans or the Ridden, with frenetic gameplay that keeps you in the action.
Choose from eight customizable Cleaners, one of the immune survivors, and a range of lethal weapons and items - and strategize against an ever-evolving enemy bent on your total destruction. The game also features a new 'rogue-lite' Card System that creates different experiences each and every time, putting you in control to craft custom decks, roll different builds and undertake more demanding fights.
The Jackbox Party Pack 8 - October 15
The next hilarious pack in the Jackbox series will bring even more laughs with five games for your next game night. The Jackbox Party Pack 8 will give you side-splitting laughs in the following games.
Drawful Animate
(3 -10 players) - It's alive! The guessing game with terrible drawings and hilariously wrong answers makes a dynamic return. In this revamped title, players create looping, two-frame animations based on weird and random titles.
The Wheel of Enormous Proportions
(2-8 players) - Trivia has never been so large! A fantastic, mystical wheel challenges you with a variety of trivia prompts. Winners are awarded slices of the Wheel's face with a chance to win big with each nail-biting spin. In the end, one player will have their most burning question answered by the great Wheel.
Job Job
(3-10 players) - Use other people's words to create unique and funny answers to classic job interview questions. Go head to head to see who scores the job!
The Poll Mine
(2-10 players) - A survey game that's all about YOU! Split into teams and see who can escape from the witch's lair! Players individually rank their choices to a difficult question, then must guess how the group answered as a whole. How well do you know your friends?!
Weapons Drawn
(4-8 players) - A social deduction game where everyone is both a murderer and a detective. Players doodle all the clues, hiding a letter from their name in the weapon drawings. Can you solve murders while trying to get away with your own?
Demon Slayer -Kimetsu no Yaiba- The Hinokami Chronicles Digital Deluxe Edition - October 15
An adaptation of the first season of the Demon Slayer anime and movie, Demon Slayer: Kimetsu No Yaiba- The Hinokami Chronicles e is an arena fighter that takes events from both the series and the movie and translates them into a playable format.
The main character, and your main playable character, of the game, is Tanjiro - a Demon Slayer who is trying to avenge his fallen parents and save his sister, who has herself been transformed into a demon. The game features an adventure mode that puts Tanjiro in a series of fights against demons from the show, and challenges players to defeat them. The gameplay looks like an exhilarating mix of the best JRPG boss fights with standard fighting game mechanics.
The developers of Demon Slayer: Kimetsu No Yaiba- The Hinokami Chronicles, CyberConnect2, are mostly known for their anime adaptations, having worked on various Naruto games and Dragon Ball Z: Kakarot, so anime fans can rest easy knowing the game is in safe hands.
The Dark Pictures Anthology: House of Ashes - October 22
You'll feel the dust on your face and the heat, well everywhere, as you head to Iraq for The Dark Pictures Anthology: House of Ashes. Set in 2003, this chapter of Supermassive Games' anthology will focus on CIA field operative Rachel King who joins an elite military unit on a raid of a suspected underground chemical weapons facility, in the shadow of the Zagros Mountains.
As expected in this collection of story-rich adventure horror games, Rachel and the unit is ambushed by a local patrol - led by Sergeant Salim Othman. During the battle, an earthquake opens sinkholes in the ground, pitching both sides into the ruins of a buried Sumerian temple. It is here in the darkness beneath the Arabian Desert, that you'll discover that something evil has awakened. Savage and unstoppable, a nest of ancient and unearthly creatures has a new prey to hunt!
---
---
Share this post