The Fanatical
Blog
Latest AAA, Indie & Game Bundles
Receive Games Instantly
Save Money
100% Authentic Keys
Persona 5 Strikers preview - Everything you need to know
By Guest - 28th Jan 2021Games
The lowdown on the upcoming action-adventure anime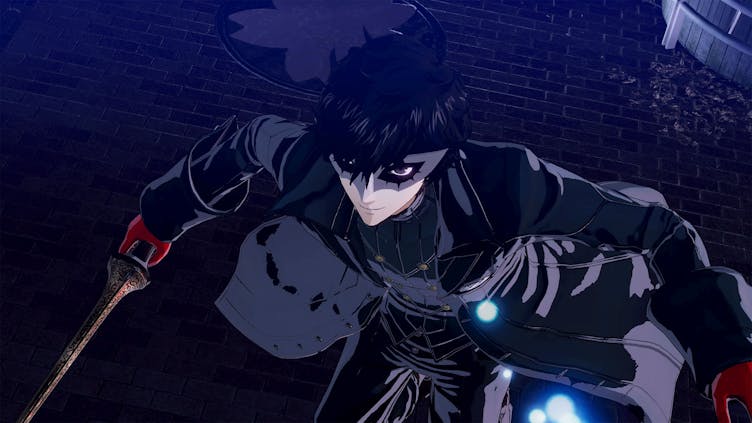 Join the Phantom Thieves and strike back against the corruption overtaking cities across Japan with your Persona 5 Strikers Steam PC key.
Over the past few years, the Persona series has grown from strength to strength. While at one point arguably the best game in the series, Persona 4 Golden, was only available on PS Vita, the series has recently made big moves to other platforms garnering a new legion of fans.
With the release of Persona 4 for PC and Persona 5 selling by the bucket load - earning an update in Persona 5 Royal – ATLUS is banking on Persona fever with the latest title, Persona 5 Strikers.
Known as Persona 5 Scramble: The Phantom Strikers in Japan, this latest title moves away from the RPG roots and into a more action-based genre. This style of game, 'Musou', is more commonly seen in the Dynasty Warriors games by Koei Tecmo and recently was adapted for the Zelda universe by Nintendo, for Hyrule Warriors: Age of Calamity.
Here, we take a look at everything you need to know about SEGA and ATLUS' latest action-adventure ahead of launch on February 23rd, 2021.
The story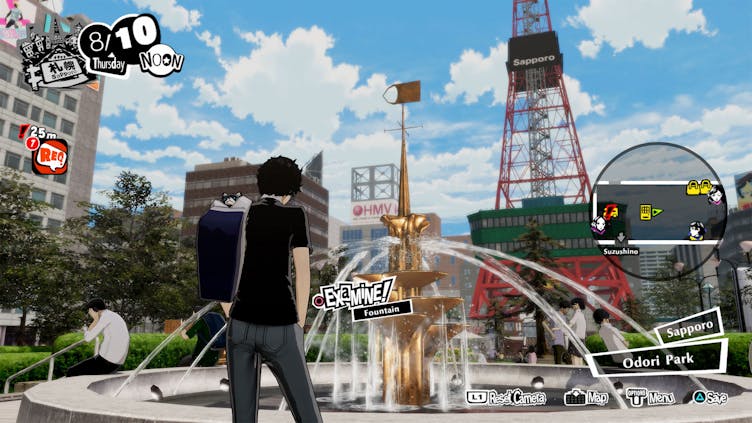 The plot for Persona 5 Strikers is just as deep as you would expect from the series, due to the game still leaning into the RPG side of things. In fact, the story takes place after the events of Persona 5 and ties in closely to what transpired with the Phantom Thieves during this time.
It's worth noting that you can play Strikers without finishing Persona 5 or Royal, but this new game will be filled with spoilers. You have been warned!
The cast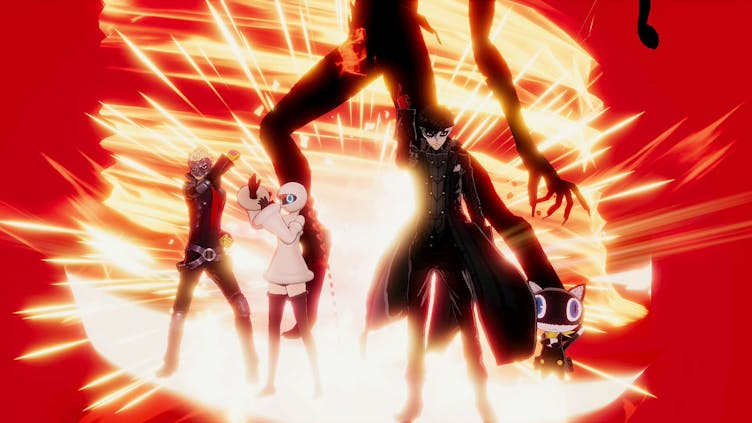 Back again is 'The Protagonist' AKA Joker. Joker is perhaps the most known face of the Phantom Thieves, aside from the talking cat Morgana who is also back for Strikers.
Accompanying these two are returning from the previous story - Ryuji Sakamoto, the former track star and best bud; still a bit of an outcast, Ann Takamaki. Fans will also find Yusuke Kitagawa and Makoto Niikima, too. All are fully playable in Strikers along with a few other faces.
The action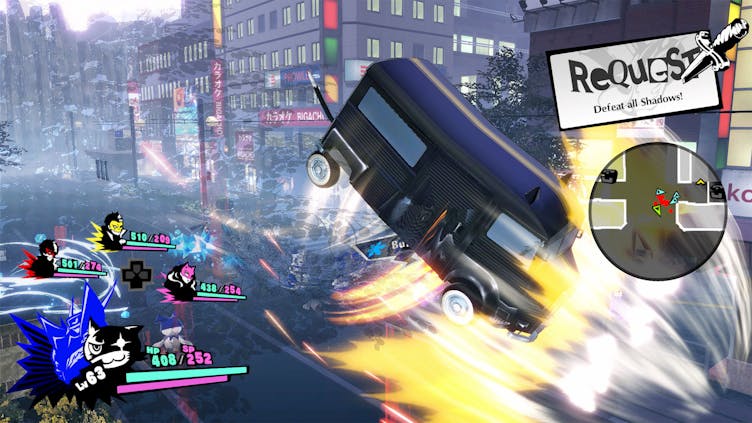 The 'Musou' genre is all about action, front and centre. As players control a hero and defeat waves and large groups of enemies.
While everything on-screen happens in real-time, Strikers does nod to the RPG side of Persona by pausing the game for players to select abilities. For those who love the central idea of Persona - selecting and fusing the personas - you'll be pleased that The Velvet Room is still included, so you can boost the spectral personalities and adopt new ones to fight with.
Fans of both genres will surely find something to love; either the hack and slash combat or the RPG bonding of friends. And both surround a traditional Persona story accompanied by the gorgeous anime animation and bright colours bursting from the screen.
When accompanied by hordes of enemies swarming Japan's city streets, back alleys and underground areas, Strikers is sure to be a hit!
Article by Daniel Lipscombe
MORE PERSONA 5 STRIKERS NEWS
Persona 5 Strikers - Deluxe Edition - What's included - READ MORE
---
Share this post
Battle the elements and experience challenging tactical turn-based combat with your Wasteland 3 Steam PC key.
Battle the elements and experience challenging tactical turn-based combat with your Wasteland 3 Steam PC key.
Battle the elements and experience challenging tactical turn-based combat...
Ends in
01

:

03

:

03
or until sold out
Subscribe to our Email Newsletter to get Fanatical promotions direct to your inbox.
You can unsubscribe via the newsletter at any time. By subscribing to our newsletter you agree to our Privacy Policy.