Petition launched for Star Wars KOTOR remake ahead of 20th anniversary
Fans are hoping that EA will be on board with the idea
Fulfill your destiny as a Jedi Knight or evil Sith Lord in the single-player RPG STAR WARS - Knights of the Old Republic.
Having scooped well over a hundred awards in its lifetime, it's fair to say that gamers around the world truly appreciated the release of STAR WARS - Knights of the Old Republic - any many still treasure it.
The single-player sci-fi RPG let players choose between mastering the awesome power of the Force on their quest to save the Republic, or be tempted over to the dark side. The game, developed by EA's BioWare team, launched 17 years ago, with its sequel STAR WARS Knights of the Old Republic II - The Sith Lords arriving a year later.
After rumours of a KOTOR remake surfaced earlier this year, there has been little solid news on whether gamers can expect EA to return to this beloved game series. But that hasn't stopped fans from voicing their demands for a remake online as a petition has now launched - suggesting that the 20th anniversary of the game's release would be the perfect time to do so.
The 'Give Star Wars: Knights of the Old Republic a 20th Anniversary Remake' petition on the Change.org website has already received over 8k virtual signatures with an initial target of 10k - but there's a long way to go in order to grab EA's attention.
"Most of you already know of the story of Knights of the Old Republic, so it's pretty unnecessary to go over it" says petition creator Connor Heggie on the page. "You are here because you have played it, you know it's story and would like to see it remade for it's 20th Anniversary. The same story, but built from the ground up using a modern game engine and graphics for the upcoming generation of consoles: Xbox Series X and PS5. And of course PC.
"I can't stress enough, don't change the story, don't take from the story either. As that will most likely upset and frustrate fans of the original.
"Please, leave the story as it is. Everything else though, can be built from the ground up.
"Game engines and graphics have came a long way since the early 2000's. Knights of the Old Republic's game engine was the Odyssey engine, since 2013 all games BioWare have developed made on EA DICE's Frostbite 3 engine.
"So imagine how a remake might look. EA currently holds the licence to publish Star Wars games from Disney.
"BioWare developed the original 2003 game and it just so happens that EA is the parent company of BioWare. Which works out quite well for this petition, as we'd like BioWare to develop a remake.
"To go back to it. That being said. This petition will only be for the first Knights of the Old Republic, not it's sequel The Sith Lords. As that game was developed by Obsidian Entertainment which has been acquired by Microsoft and has become part of Microsoft Studios (now known as Xbox Game Studios). So I do apologise about that.
"Now some of us are aware of EA's comments on single-player games back in 2017. This may have changed after the release of Star Wars: Jedi Fallen Order in 2019.
"Not only was Jedi Fallen Order the fastest-selling digital launch for any Star Wars game within its first two weeks on sale but also more than 10 million units were sold by March 31st, 2020. Exceeding EA's expectations.
"Showing that there is still a strong market for single-player games. Something EA will take note on. "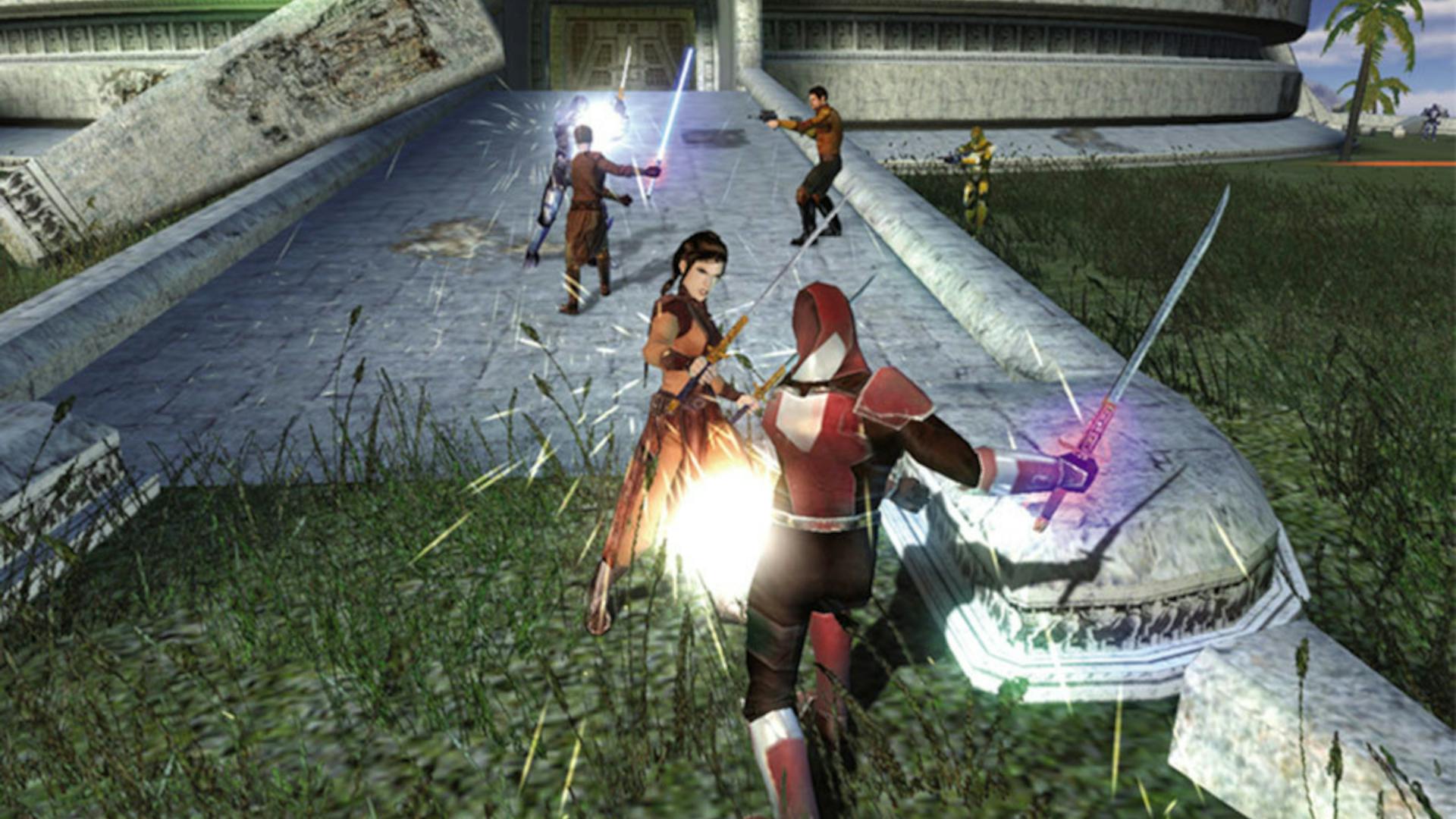 He went onto say: "To make this a reality, we need to show that there is interest, an audience for a remake of Star Wars: Knights of the Old Republic for it to be taken seriously. And for it to be taken seriously, that audience needs to be big. Not just hundreds of thousands but millions. Yes millions.
"Minimum, this petition will need to surpass the units sold of the 2003 original of 3.2 million. Yeah, that's a lot. Perhaps even double.
"As it will need a massive backing to influence EA/Disney. But we can split this goal into milestones. For example by surpassing EA's Star Wars social media pages. Each one we surpass will show more interest and will gain further notice.
"Yes Knights of the Old Republic is set within Legends, that this story is not Canon. But it should still be celebrated. It's an era that fans would like to see adapted to Film/TV. So why not test the waters in a way, to see if there's interest.
"As long as it has the Legends banner on it, people will understand. Fans will know the difference. Given the reputation of the 2003 original, it will sell and that's what this petition wants to prove.
"That there IS an audience for a remake. A game like this needs time to developed. So we're giving this petition exactly one year to do so, till July 15th 2021. One year to show that there IS an audience for this. The more supporters we gain, the better our chances.
"So if your up for the challenge and would like to see Star Wars: Knights of the Old Republic remade for it's 20th Anniversary, please give this petition a sign and give it a share."
You can sign the official petition here.
---
---
Share this post