Pick and win one of 200 AAA Steam bundles - Over $20,000 worth of games to be won
Choose your galactic path - 50 of each bundle up for grabs!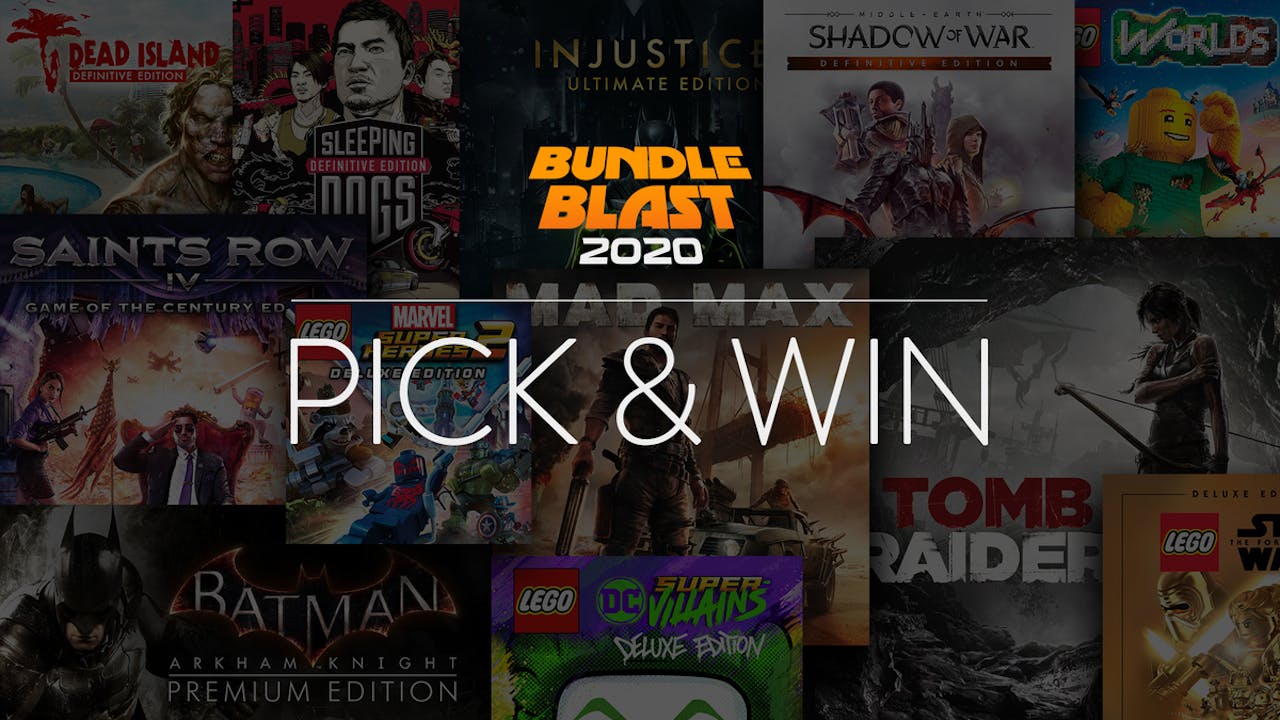 Build your own Platinum Collection is your dream ticket to superpowered Steam games! Unlock hours of gaming excitement by selecting the games of your choice; all while...
UPDATE: We've selected our 200 winners and are now processing the keys for each bundle before contacting winners individually. Thank you to everyone that entered and, if you're not successful this time, be sure to keep an eye out for more great contests on the Fanatical Blog!
How to enter the contest
What, Fanatical's giving away over $20,000 worth of games in awesome AAA bundles - wowzers!
Yes, dramatically shocked gamers, we're bringing you an awesome contest as part of our Bundle Blast 2020 celebrations, which gives you the chance to pick and win your choice of four bundles. Seeing as Bundle Blast is all about out-of-this-world bundles with many exclusively curated line-ups, we've handpicked our own intergalactic collections that pay tribute to the cosmos.
The Warrior (Mars) - You wish to walk the path of a true fighter, battling supernatural beings, monsters and the undead in search of glory.
The Hero (Jupiter) - Your journey sees you take on dangerous foes to save humanity on the brink of extinction, become the hero/heroine that you were born to be.
The Adventurer (Mercury) - Your path may alter along the way, but that's how you like it. Venture into unknown and unforgiving worlds as you test your ability to survive.
The Builder (Saturn) - A master of creation, a sculptor of life. Your path sees new and exciting things being created by your own hands, with the ability to destroy and rebuild however you choose.
---
---
Share this post