We spoke to Obsidian Entertainment in time for its release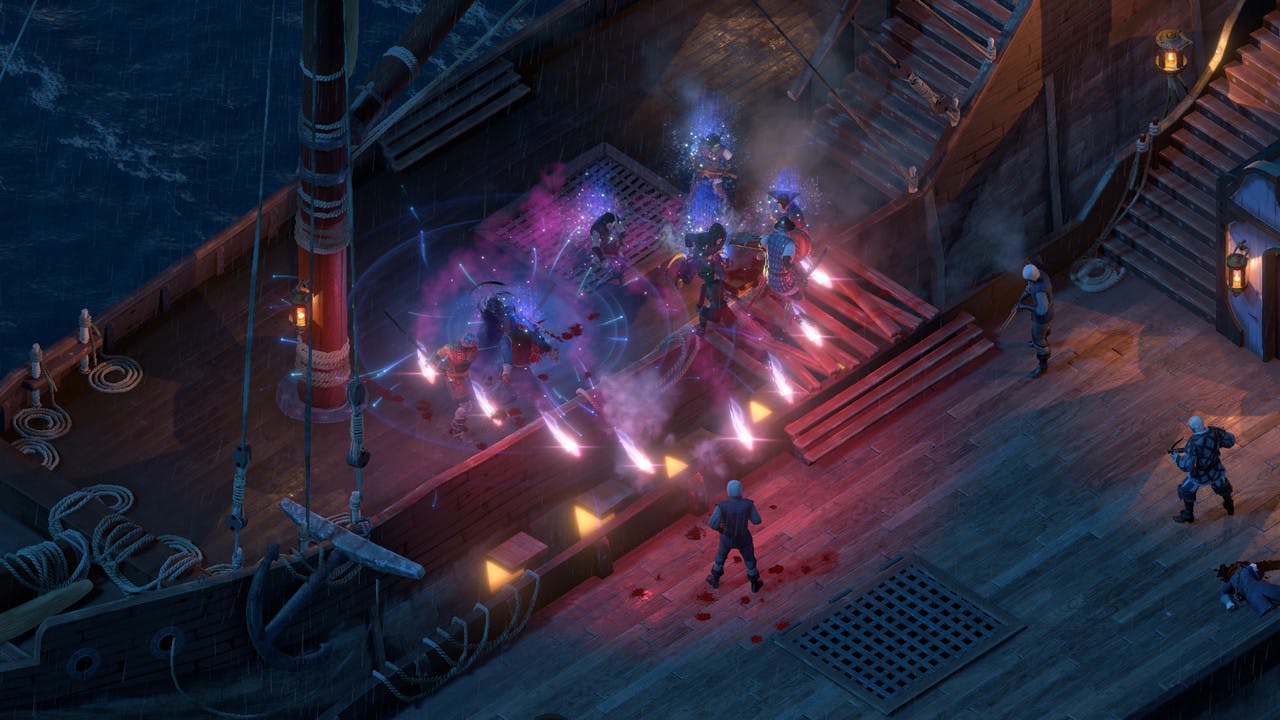 Set sail on a dangerous voyage to exotic lands in isometric RPG action with your Pillars of Eternity II: Deadfire Obsidian Edition Steam PC key. Includes DLC and extra...
Hull, mast, rudder, mainsail – these are but a few of the essential parts of a workable, reliable ship.
And, much like a ship, video game developers are built and held together in a similar way – the dedicated staff, the facilities, the financial support. Bear with me, there is a reason for all this ship talk – we're of course referring to Pillars of Eternity II: Deadfire – which grants players access to an adventure on both land and sea in search of a rogue god.
Developed by Obsidian Entertainment and published by Versus Evil, Deadfire's isometric cRPG gameplay has evolved from its multi-award-winning predecessor, with a more robust relationship system between the player and their AI comrades.
Fanatical caught up with Mikey Dowling, PR Manager at Obsidian Entertainment, to talk about the game and the support that the project has received to get to where it is today.
"Deadfire builds upon the rich narrative, beautiful environments, and intricate, tactical combat that made Pillars of Eternity a fan favorite and critical success," says Mikey. "Being able to iterate and improve upon what the team had done before, Pillars II sets a new benchmark for the cRPG genre.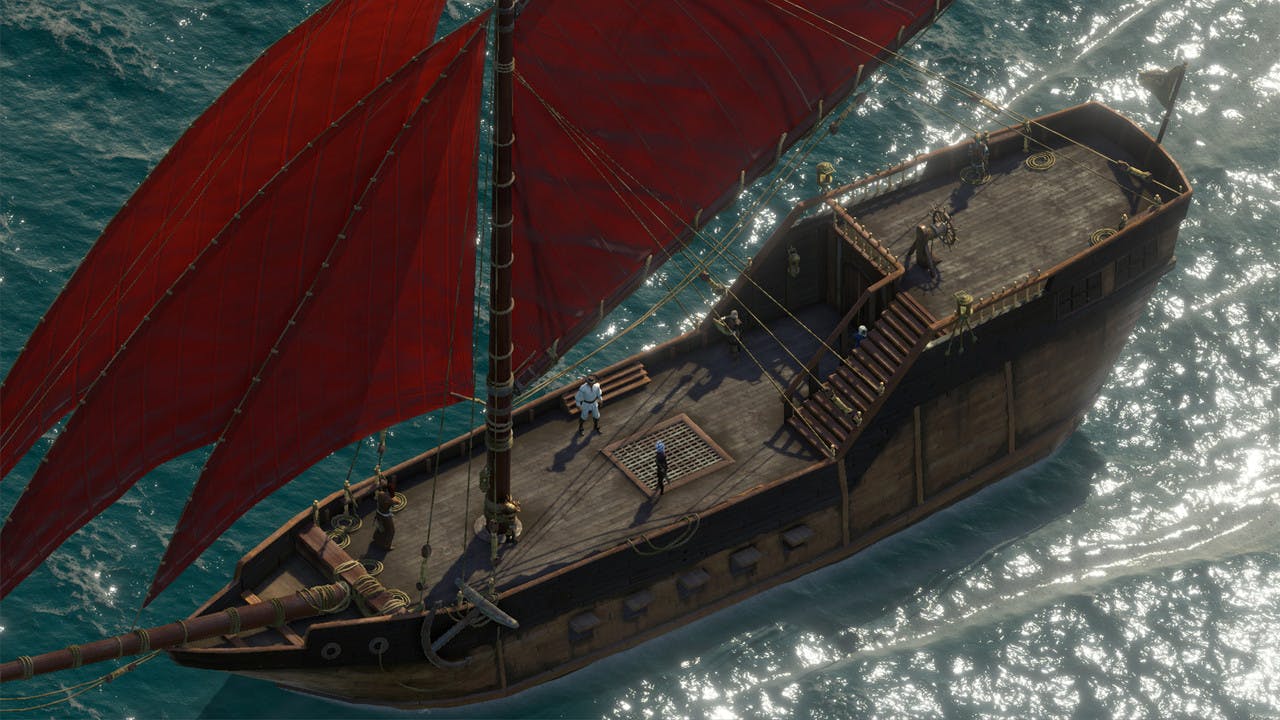 "Pillars II moves away from the more traditional setting in fantasy role-playing games and brings players to the vast Deadfire Archipelago. This region brings in open-world exploration as their Watcher will become captain of his own ship and set out through the archipelago to hunt down a returned god.
"Deadfire doesn't expect you to have played Pillars of Eternity, as you're able to start the game without prior knowledge in the series. That said, if you have completed the first game, you can import your save and see the consequences of the choices you made before."
Mikey also spoke about Obsidian's "roots" in Black Isle Studios, the studio behind developing Icewind Dale and publishing Baldur's Gate – two games which ooze a familiar essence to the Pillars of Eternity games.
"Some of the employees here worked on Icewind Dale, Baldur's Gate, and Planescape Torment," He says. "So, the 'want' to create Pillars of Eternity has been there for a long time. It was because of crowdfunding that that dream could be realized, and we will always be thankful to our Backers and our community for allowing us to make the game we've wanted to make."
The Companion relationships play a major role in the game, giving players the opportunity to pick a crew of trusted followers, with an emphasis on keeping them happy and ready to stand by your side.
"Companion relationships in Deadfire will see the bond between the companions and the Watcher, or companions with other companions, develop naturally throughout the course of the game (or the player can intervene and try and point relationships in certain directions)," says Mikey. "It is not necessary to develop these relationships in order to complete the game, but companions can become very close the watcher, or in the reverse, can get to a boiling point where they no longer want to be in the party."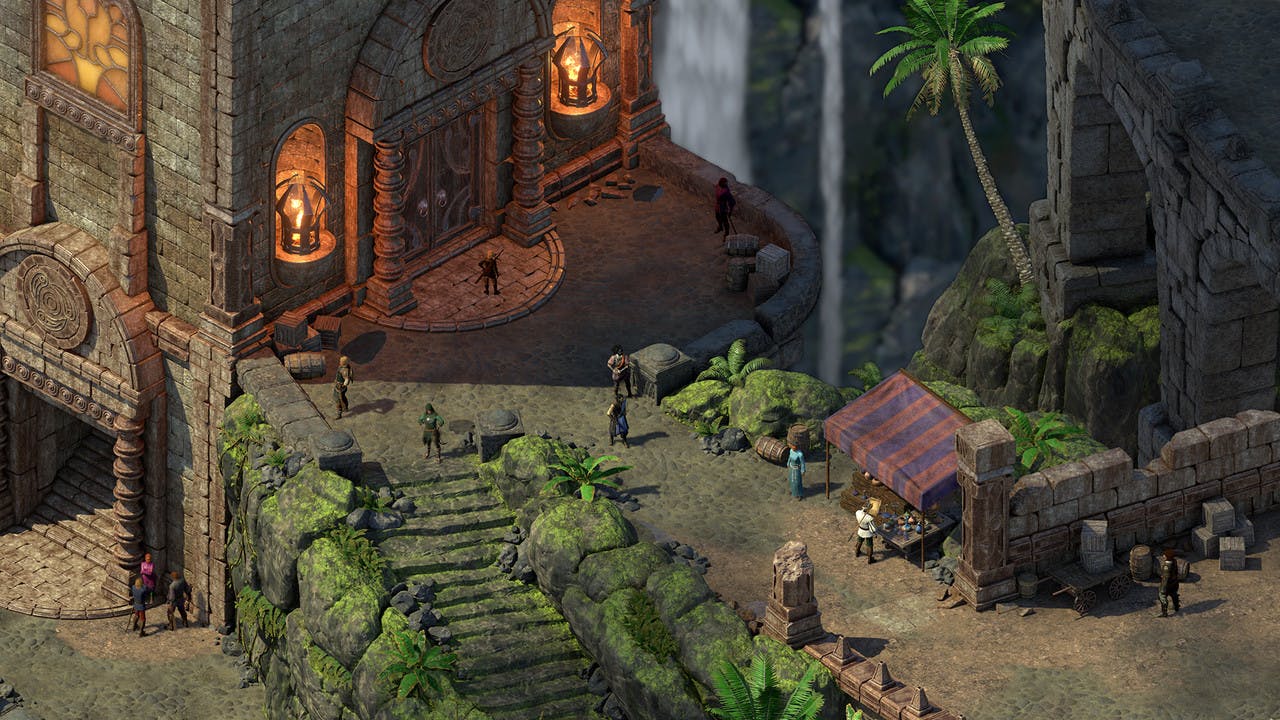 Both Pillars of Eternity games have had successful crowdfunding campaigns, the first scooping three well-deserved awards including 'best RPG'. We asked Mikey whether the team is confident that Deadfire can compete for similar awards and be one of the top RPGs for 2018.
"Pillars of Eternity II: Deadfire will bring about six years of work in the world of Eora to deliver not only Obsidian's first sequel, but quite possibly Obsidian's best game, yet. Deadfire is a compelling RPG with memorable characters and deep mechanics in a way that only Obsidian can deliver.
"We're confident that players and critics alike will fall in love with the game as much as we have."
With Pillars of Eternity building the foundations, what feedback and core elements from the first game has Obsidian brought to Pillars of Eternity II.
"Community feedback is critical to the development team," says Mikey. "We've made improvements or adjustments to almost every element in the game based on how our community received the first game. One of the many notable things that received significant attention is combat system.
"We focused on making various changes to make combat easier to understand and follow, while at the same time giving even more interesting tactical choices. And of course, we've continue to refine our story telling and dialogue choices to make sure that players can play the type of character they want to play, and have the world react to them appropriately."
Grab your officially licensed Pillars of Eternity II: Deadfire Steam PC key now from Fanatical.
-
MORE PILLARS OF ETERNITY II: DEADFIRE NEWS
What are critics saying about Pillars of Eternity II - READ MORE
---
---
Share this post