Playstation Showcase Highlights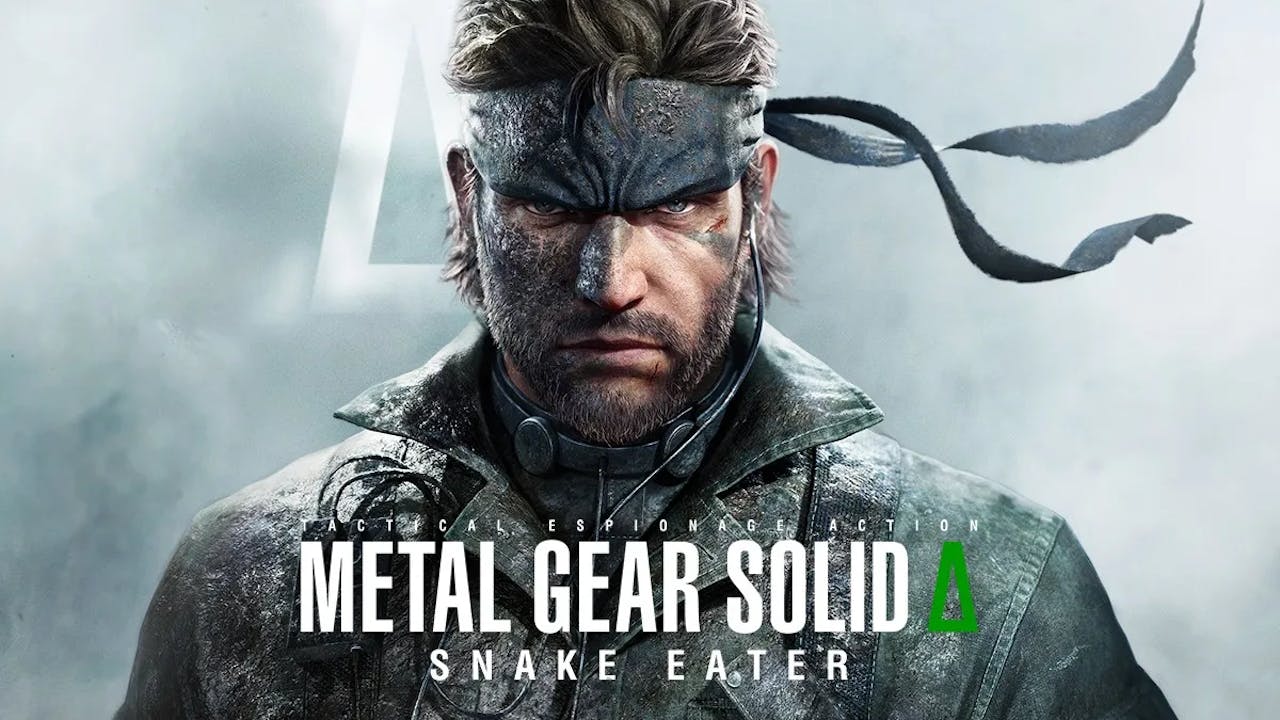 These were our top highlights for the PlayStation Showcase 2023, but there were many more that we couldn't cover! Stay tuned to find out more about many of these titles as we inch closer to their release.
Metal Gear Solid: Snake Eater Remake & Metal Gear Solid Vol. 1 Master Collection
Solid Snake is back, and fans couldn't be more excited! One of the most intriguing trailers revealed at the PlayStation Showcase 2023 is none other than the return of Metal Gear with Metal Gear Solid: Snake Eater Remake! The cinematic trailers showcases a bunch of animals trying to eat one another before Solid Snake comes out of the mud and we get the title.
Assassin's Creed Mirage October 12
If you've been dying to enjoy Assassin's Creed Mirage ever since you finished your runs of Assassin's Creed Valhalla, its expansion, and even the other great Assassin's Creed releases, then you'll be happy to know that in the showcase, we got to see a bit of gameplay featuring the vast new world we will be exploring and a bit of narrative content in the background.
The stage is yours, Bassam Bassam, we will be watching… when the game releases on the 12th of October! Pre-orders are open now.
Alan Wake 2 October 17
It's time to escape the nightmare once again with Alan Wake 2, but are you sure you won't be writing your own demise? Fight the darkess again as Alan Wake and a new FBI Special Agent playable character in the all-new Alan Wake entry that everyone has been anticipating!
Follow the story and find out what the pages reveal when Alan Wake 2 releases on the 17th of October. Can you fight back the darkness?
Dragon's Dogma 2 Revealed
If you've been dying to get back into the Dragon's Dogma franchise after playing through Dragon's Dogma: Dark Arisen, then you'll be ecstatic to hear that a great reveal trailer featuring spells, the new world, and some gameplay elements has been revealed for Dragon's Dogma 2! Featuring new monsters, new creatures, and new abilities, stay tuned for more information regarding Dragon's Dogma 2!
Street Fighter VI Story Mode
Street Fighter VI is just around the corner — set to release in June— and there is still more to learn about the game, featuring the new story mode! Showcasing some of the characters, a bit of narrative story, and pretty cool fights, unfold the story of Street Fighter VI when the game releases on the 2nd of June! Pre-orders available now, so make sure you don't miss out on it before it's too late!
Fairgame$
Get ready for the heist with Fairgame$, a new title revealed in the PlayStation Showcase! This competitive heist title only received a cinematic trailer, but we're very excited to learn more about it!
Fake it till you take it when more information is revealed about Fairgame$!
The Talos Principle 2 This Year
If you love puzzles, then you'll be ecstatic to hear that the critically acclaimed and fan-favourite title, The Talos Principle, is officially receiving a sequel nearly 10 years after the release of the original. Experience a new thought-provoking narrative and unfold it throughout mind-bending puzzles that will leave you perplexed and questioning your existence.
Enjoy The Talos Principle 2 when it releases sometime in 2023!
The Plucky Squire
Take control of Jot in the land of Mojo and fight against Humgrump as you try to save the world from evil! With Humgrump running loose, you'll need to go to the very edges of the world — quite literally, as you step outside of your story book and fight him in another realm to save the story from the villainous foe!
Jump out of the book and explore The Plucky Squire sometime in 2023!
Ghostrunner 2
Experience the sequel to the critically acclaimed title Ghostrunner with new improvements with the announcement of Ghostrunner II! Sharpen your katana against their flesh and sharpen your skills with this sequel, featuring new motorbike levels, new foes, and new enemies to face against.
Can you survive in this apocalyptic wasteland once again? Find out about the game's release sometime in 2023!
Helldivers 2
Explore the galaxy and face against various bug lifeforms to save super Earth with the new Helldivers 2 game! This four-player co-op third-person shooter will feature a bug threat that threatens your planet, and it's up to you to enlist and save humanity from this threat! This impressive gameplay trailer shows the Helldivers facing against the enemy lifeform being introduced to humanity's… sophisticated technology.
Become part of something larger than yourself and join the Helldivers when the game releases in 2023!
Concord
The short cinematic trailer features Concord, a title announced in the PlayStation Showcase 2023! This sci-fi PvP multiplayer shooter has little to no information, but PvP shooters are always welcome, and we can't wait to learn more about the game leading up to its release!
Concord releases sometime in 2024.
Ultros
There can never be too many metroidvanias — especially as we wait for the release of Hollow Knight: Silksong — so Ultros was a welcome addition to the PlayStation Showcase 2023! This colourful metroidvania shows off some of its gameplay, the characters, and fighting, and leaves us wanting more with a tease for its release date!
This colourful metroidvania will release sometime in 2024.
Granblue Fantasy Relink Winter 2023
Granblue Fantasy Relink showed off its combat and gameplay from various characters with the trailer that reveals its winter 2023 release date!
Cat Quest: Pirates of the Purribean
MEOWrrrr, Matey! Cat Quest: Pirates of the Purribean has been announced, featuring some pawdorable pawrites in the classic world of the Cat Quest franchise! This adorable 2.5D adventure will have you sailing across the Purribean in your ship either alone or in co-op as you seek to defeat the Pirate King! Oh, and of course, find some treasures along the way — no pawrite is complete without some catnip!
Set sail in Cat Quest: Pirates of the Purribean coming in 2024!
Neva
Take control of Alba and experience a rapidly decaying world with the announcement of Neva, a beautiful adventure by the creators of the ever-heartbreaking Gris. After a tragic encounter with the darkenss that plagues the lands, Alba is bound to a curious cub and will face the darkness and increasingly dangerous situations.
Learn more about this harrowing title sometime in 2024.
Tower of Aghasba
Explore a new world in Tower of Aghasba, a Breath of the Wild-like adventure featuring exploration, underwater gameplay, and large, strange creatures to face! This short trailer showcases some gameplay elements that seem truly freeing, so we can't wait to learn more about it leading up to the game's release!
Swords of the Sea
A new breathtaking tale is about to take place with Swords of the Sea, a title by the artists behind jaw-dropping titles like Abzu, The Pathless, and Journey. Use your hoverboard and skate across the desert wasteland as you awaken the world and bring back the sea in Sword of the Sea, coming soon!
Destiny 2 The Final Shape DLC
Our final highlight is the brand-new DLC for Destiny 2, titled The Final Shape! The cinematic-only trailer may not show a lot in terms of gameplay, but what it does show says a lot — Ikora Rey talking to the deceased Cayde-6, and we could not be more on board! The tentative return of Cayde-6 has already sold us, but we can't wait to learn more on the 22nd of August, where we will be hearing more in-depth about this new DLC!
---
---
Share this post