Get all the latest updates, news, and info on the brand new games coming to the Pokémon universe for the 25th anniversary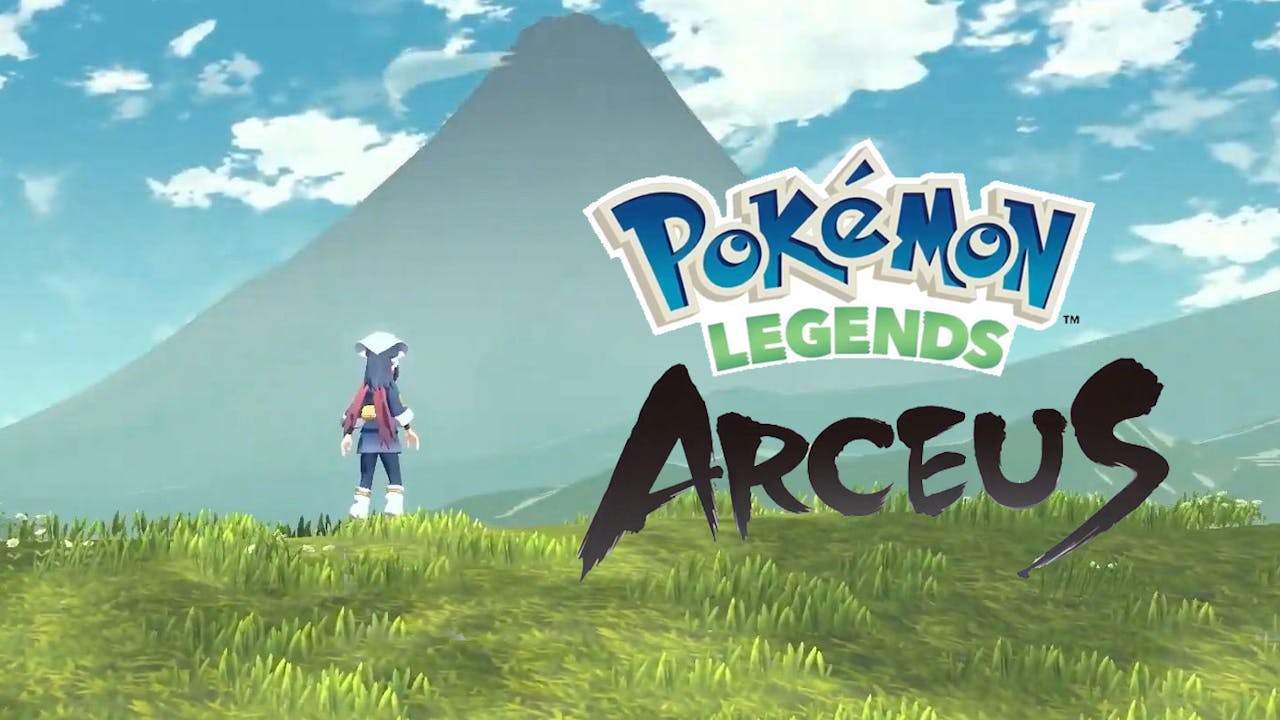 It's hard to believe that Pokémon is now 25 years old. Our little pocket monster friends have come a long, long way from those tiny days constrained in our Gameboys, battling through Kanto as we tried to catch them all.
Now the Pokémon series is massive, with anime, trading cards, games, and more merchandise you can shake a Sudowoodo at - and with each passing year, it seems to get bigger.
New Pokémon Snap
We already knew a few bits and pieces about New Pokémon Snap, the sequel to the original game which released way back in 1999. As part of the Pokémon 25 celebrations we got to see a little more of exactly what you'll be doing in the Lental region.
The game's setup is that you'll be helping to research Pokémon in their natural habitats, taking pictures of them in a variety of biomes. You'll be visiting areas such as the jungle, desert regions, and even going underwater as you snap pictures of wild Pokémon for a professor. What's especially exciting for Pokémon fans is that you'll get to see new behaviours never before seen in a Pokémon game.
The trailer also gave us a little insight into the game's online capabilities, as you can use different stickers and frames on your pictures then share them online, where you can view others contributions to the ever-evolving world of Pokémon.
New Pokémon Snap is coming to the Nintendo Switch on the 30th of April, 2021.
Pokémon Legends Arceus
The big surprise from the Pokémon 25 livestream was the announcement of Pokémon Legends Arceus. This game, like Pokémon Diamond and Pearl, will be set in the Sinnoh region - but it'll be a completely different experience than any Pokémon game before it.
We're heading into the past for Pokémon Legends Arceus with a game set in a more feudal Japan-era Sinnoh region, a first for the series. What's also brand-new for a Pokémon game is the seamless open world we saw in the trailer, with battles and catching wild Pokémon happening right in the world around you. The world itself seems like it'll play a large part of your adventure, with the player able to sneak through bushes to get closer to your poké-prey.
That's not to say there's not some familiar territory in the game. You'll get to choose between three Pokémon as is tradition, choosing between Rowlet, Cyndaquil, and Oshawott before heading out on your adventures. Returning is the god-like Pokémon Arceus too, though what role they'll play in the game is yet to be seen.
Pokémon Brilliant Diamond and Pokémon Shining Pearl
It's time to head back to the SInnoh region and experience the brilliance of Pokémon Diamond and Pokémon Pearl again in remade versions coming to the Nintendo Switch.
Releasing in late 2021, Pokémon Brilliant Diamond and Pokémon Shining Pearl are complete remakes of the 2006 originals. Featuring new art and many quality of life enhancements, these new versions set out to ensure that the games retain the feel and aesthetic of the original games. For example, The Pokémon Company made sure to mention during the announcement that the sense of scale of the original towns, routes, and locations will be preserved.
We don't have more specifics just yet about what exactly is updated as part of Pokémon Brilliant Diamond and Pokémon Shining Pearl, but we do know that we'll get to hang out with our poképals Turtwig, Chimhar, and Piplup again - and that's definitely a cause for celebration.
---
---
Share this post